'Flaming Feminist' Ruth Bader Ginsburg Says Supreme Court Term 'Will Be Momentous' This October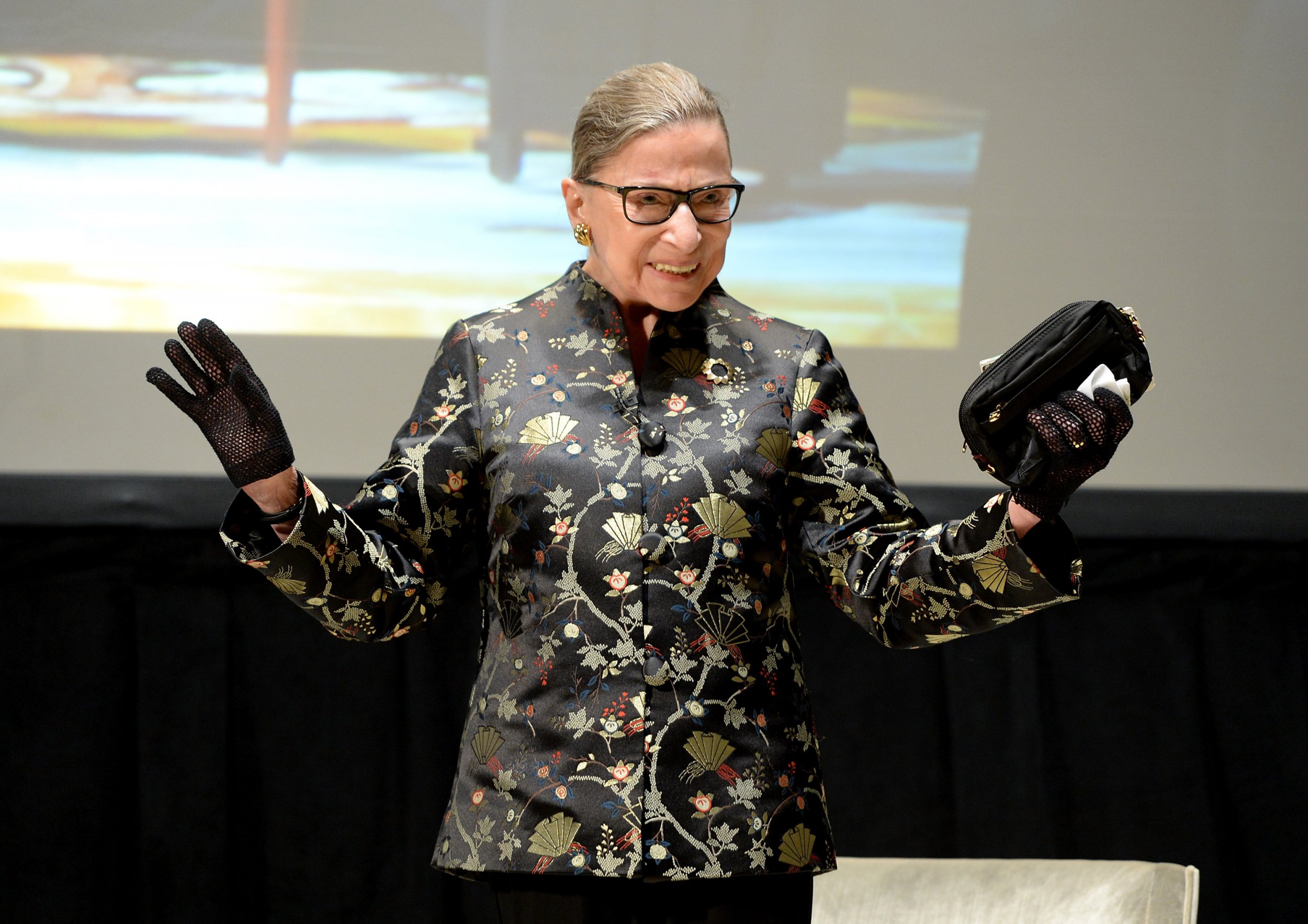 Justice Ruth Bader Ginsburg hailed herself as "a flaming feminist litigator" as she vowed to take on the majority-conservative Supreme Court as it returns next month to tackle controversial issues such as gay civil rights, President Donald Trump's travel ban and partisan gerrymandering.
"There is only one prediction that is entirely safe about the upcoming term, and that is it will be momentous," the 84-year-old said at Georgetown Law on Wednesday. She pointedly dubbed herself the "flaming feminist" in response to a question about her background fighting for liberal causes.
American liberals will be counting on Ginsburg to hold her ground as the high court takes on major cases this year, including the hot-button case of a Colorado baker who refused to create a wedding cake for a gay couple on the grounds that being forced to legitimize a same-sex union violated his First Amendment rights to freedom of religion and speech.
Ginsburg's apparent concern stems from the court's current balance of power, with four solidly conservative voices—Chief Justice John Roberts and Justices Samuel Alito, Clarence Thomas and Neil Gorsuch (Trump's pick)—and one mostly right-of-center swing vote, Anthony Kennedy.
The Supreme Court will consider a challenge to Trump's temporary ban on visitors from six mostly Muslim countries unless those visitors have a "bona fide relationship" to a person or entity in the United States. Ginsburg said they will determine whether a bona fide relationship includes any documented tie to the U.S., like grandparents, students admitted to college, workers who accept an offer of employment or guest lecturers for an American audience.
"All those people would qualify," Ginsburg said. "As to those individuals, the executive order may not be enforced, pending our decision in the case granted review."
First daughter Tiffany Trump, a first-year law student at Georgetown Law, sat in the audience during Ginsburg's discussion and laughed as the audience chuckled over the "flaming feminist litigator" line, CNN cameras showed.
Ginsburg admits that the upcoming session "has gotten more attention" partially due to the Colorado cake shop case under consideration. The Supreme Court will determine whether the baker's "claim to freedom of religion" prevails over anti-discrimination laws. The ongoing debate is the culmination of several lawsuits over whether religious freedom protects businesses in LGBT discrimination.
The October term of the Supreme Court will bring more opinions from Gorsuch, who was heralded as a conservative ideological replacement of Justice Antonin Scalia, who died in 2016. Ginsburg and Scalia were longtime friends, who "disagreed now and then" but respected each other's opinions.
Ginsburg applauded Gorsuch's work so far, noting that he had "only one week" between his confirmation and when he began serving in April, but "managed to prepare well for 13 cases."
The new term for the Supreme Court begins October 2.