Justice Stephen Breyer, 83, Responds to Liberal Activists Pressing for His Retirement
Associate Justice Stephen Breyer said that he is considering retirement "but not here, not now," in response to liberal activists calling for his replacement with a younger and progressive candidate.
"I don't live on Pluto, which means I do stay, I think, aware of what happens in the country the best I can," Breyer said during an interview on CNN's Fareed Zakaria GPS that aired on Sunday.
Breyer didn't mention when he would retire but added: "I don't want to die there in office, there are a lot of considerations."
On September 5, Senator Amy Klobuchar, a Democrat, said that if Breyer decided to retire, he should do so "sooner rather than later" to benefit the court.
"I believe if he is seriously considering retirement, and he has said he would do it based on not only his own health but also the future of the court, if this decision doesn't cry out for that, I don't know what does," she said.
The Supreme Court is expected in October to deal with issues including religious liberty, gun policies, and abortion, CNN reported.
The high court has been scrutinized this month for allowing the Texas abortion law to be enacted. On September 1, Breyer dissented from the majority decision along with three other justices, saying: "The very bringing into effect of Texas's law may well threaten the applicants [clinics] with imminent and serious harm."
During his interview, the 83-year-old defended the Supreme Court and noted that it complies with the rule of law that the public seeks. He rejected the suggestion that the court has become more ideological and has been driven by political considerations in recent years.
"It's not too difficult to see what happens in countries and in places and in times when people don't follow the rule of law," he said. "There are many jurisprudential differences, it isn't really right to say that it's political in the ordinary sense of politics. if you go back into history, you know the court has had many ups and downs."
A number of conservative justices have been defending the Supreme Court amid the backlash over the Texas abortion law. On Thursday, Associate Justice Clarence Thomas during a lecture at the University of Notre Dame warned against "destroying our institutions" and suggested that some issues should be left to other branches of government.
"When we begin to venture into the legislative or executive branch lanes, those of us, particularly in the federal judiciary with lifetime appointments, are asking for trouble," he said.
"I think we should be careful destroying our institutions because they don't give us what we want when we want it. I think we should be really, really careful."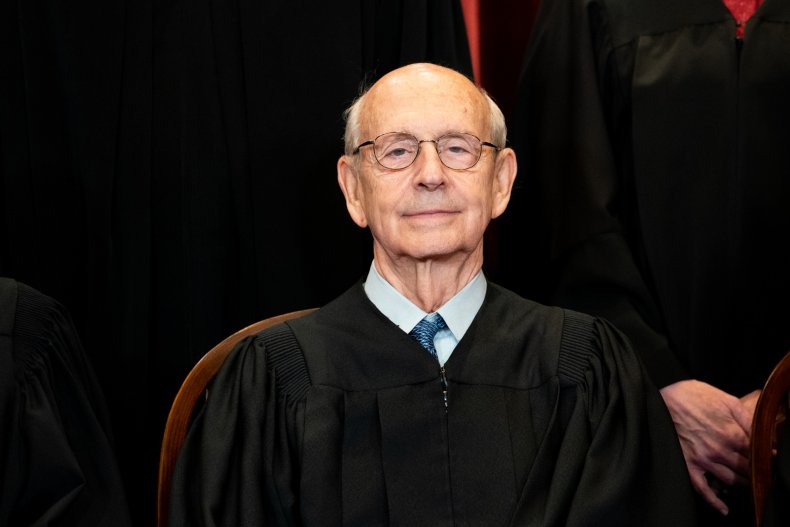 Additionally, another conservative on the high court, Associate Justice Amy Coney Barrett, said on September 12 that justices were not " a bunch of partisan hacks."
"Judicial philosophies are not the same as political parties," she said.
Meanwhile, dozens of protesters on Monday demonstrated against the passage of the abortion bill as they gathered in Maryland outside the house of Associate Justice Brett Kavanaugh, who was among the five judges from the Supreme Court who allowed the abortion ban in Texas.
Newsweek contacted the Supreme Court for comments but didn't hear back by the time of publishing.