Justin Amash Is No Anti-Trump Hero | Opinion
President Donald Trump's bombastic style, facility with lying and administrative ineptitude have reset the thermostat for what is considered "normal behavior" in American politics. Republican lawmakers double as contortionists, tying themselves in knots to defend the president's every tweet and outrageous claim. For our part, Democrats live in a perpetual state of shock and outrage—at both Trump and the decay he has imposed on his party.
Our desperation for courage made Justin Amash, an obscure Republican congressman from Michigan's west side, appear the principled hero when he left the GOP in the summer of 2019, became an outspoken critic of Trump and then voted in favor of impeachment.
What courage, what valor, many Democrats thought.
Now, Amash has declared an exploratory committee for a run for president on the Libertarian ticket. To be clear, Amash won't be president of the United States—he may not even be re-elected to Congress. Regardless, many people have found excitement in his campaign.
And to them, I'd like to be clear: Justin Amash is no hero.
Amash is a libertarian fundamentalist with near-perfect adherence to its ideological principles. He was a founding member of the House Freedom Caucus, a collection of the most extreme conservatives in Congress. The Pew Research Center estimates that the least conservative member was still more conservative than the average among other Republicans. Amash has earned a 99 percent lifetime voting record from FreedomWorks, a libertarian advocacy organization.
And his supporters? The strongest backers of his campaigns have included the likes of Betsy DeVos and the Kochs. The DeVos family, who live in his district, donated $16,200 in 2018 alone—even though Amash was not at serious risk for losing his seat—and Koch Industries has donated $35,000 in PAC contributions to his campaigns throughout his career.
To be sure, Amash does stick to his principles. But that's the problem. His principles are heartless.
Amash is known to write lengthy social media posts attempting to explain his votes in Congress. Yet some are simply inexplicable. For example, he was one of four congress members—and the only one from north of the Mason-Dixon—who voted against an anti-lynching law. His reasoning? The law "gives power to unelected federal official whom voters can't directly hold accountable."
His "principles" would include destroying programs that millions of Americans rely on and deregulation in favor of polluters and gun manufacturers. Rather than helping us move to universal health care coverage through Medicare for All, Amash would rather repeal the Affordable Care Act. He has voted to privatize Medicare and slash the ACA's Prevention and Public Health Fund. Rather than take on climate change through a Green New Deal, Amash believes the same free market that leaves us guzzling fossil fuels can solve it. He's earned an 18 percent lifetime voting record from the League of Conservation Voters. Rather than support sensible gun policies that would save lives, he'd deregulate them. He's earned an A- lifetime score from the National Rifle Association. Rather than seek to reign in the power of corporations, increase the minimum wage or support labor unions, Amash believes in "right to work" laws that decimate union power and agrees with the notion that corporations should be treated as people. He was endorsed and supported by the Citizens United PAC (yes, that Citizens United).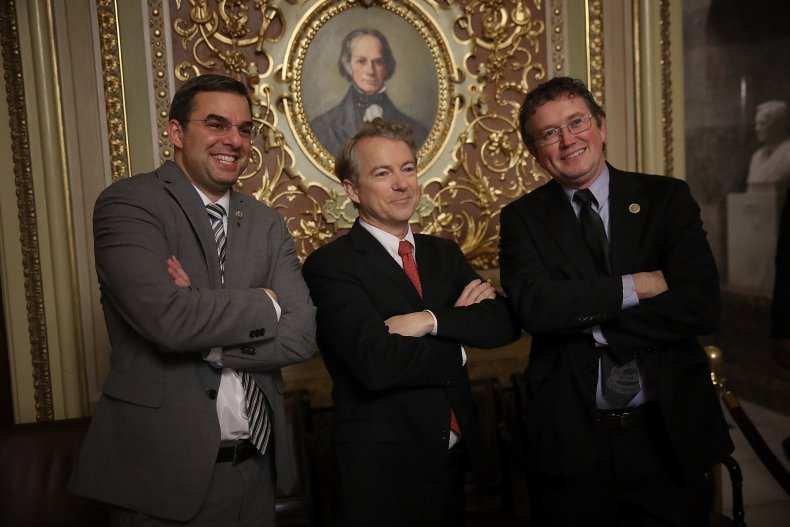 Though opposing Trump was certainly the right thing to do, it does not make Amash a hero. We cannot allow the president's resetting of the political playing field to blind us to that fact.
As political pundits debate the impact that Amash's entry could have on the 2020 race, many predict it would increase Trump's chances of winning. But that can only happen if voters who would otherwise have voted for the Democratic nominee vote for Amash.
So remember: Your enemy's enemy is not your friend.
Abdul El-Sayed, M.D., is a physician, epidemiologist, public health expert and progressive activist. He is also the chair at Southpaw Michigan and author of the new book Healing Politics.
The views expressed in this article are the writer's own.