'Pro-Trump' Republican Launches Primary Challenge Against Justin Amash After Calling for Trump's Impeachment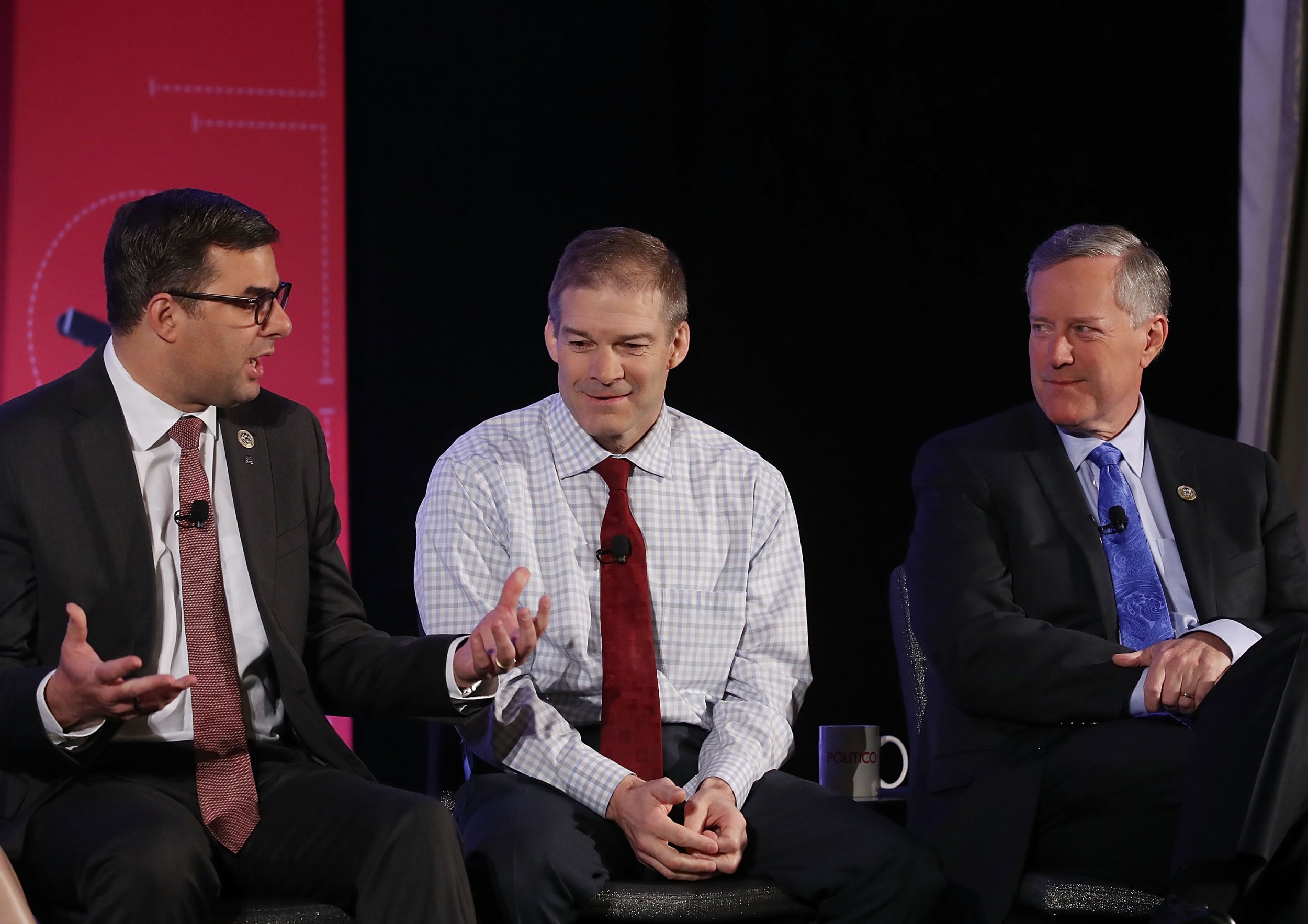 Republican Representative Justin Amash became the first member of his party to call for President Donald Trump's impeachment over the weekend. Now the Michigan lawmaker will face a primary challenger.
State GOP Representative Jim Lower announced Monday morning that in the wake of Amash issuing a lengthy 13-tweet statement on why he believed Trump should be impeached based on the obstruction of justice evidence in the Mueller report, he was officially launching his campaign to oust the Republican congressman who has represented Michigan's 3rd Congressional District since 2011.
"I am a Pro-Trump, Pro-Life, Pro-Jobs, Pro-2nd Amendment, Pro-Family Values Republican," Lower said in a press release, according to several local news outlets. "Amash has not only failed to support President Trump as the President works to make the United States stronger and safer, he has now united with radical liberals like Democratic Congresswomen Rashida Tlaib (D-Detroit) to try and bring down our President. He must be replaced, and I am going to do it."
Lower predicted that his campaign would need to raise at least $1 million in order to beat an incumbent but believed he would "raise that amount and more." He also said that while he had already planned to run against Amash, the congressman's call for impeachment lead him to announce his candidacy a few months sooner.
Amash and Lower did not immediately respond to Newsweek's requests for comment.
Amash landed himself in hot water with his Republican colleagues over the weekend when he laid out his case as to why Trump had "engaged in impeachable conduct," based on his reading of the special counsel's entire 448-page report.
"Contrary to Barr's portrayal, Mueller's report reveals that President Trump engaged in specific actions and a pattern of behavior that meet the threshold for impeachment," Amash said in his series of tweets. "In fact, Mueller's report identifies multiple examples of conduct satisfying all the elements of obstruction of justice, and undoubtedly any person who is not the president of the United States would be indicted based on such evidence. "
Despite being a member of the conservative House Freedom Caucus who won his seat on the coattails of the Tea Party movement, the Libertarian issued several other accusations that so far only Democrats have leveled. While House Democrats have grappled with whether or not to initiate impeachment proceedings in the wake of the Mueller report, and amid the current stonewalling of their congressional investigations by the White House, Democratic leadership has tamped down impeachment calls.
Amash said Attorney General William Barr "deliberately misrepresented Mueller's report," "partisanship has eroded our system of checks and balances" and that "few members of Congress have read the report."
The Republican backlash was swift. Trump called Amash "a total lightweight" and a "loser" in tweets, while House Minority Leader Kevin McCarthy told Fox News that Amash was "just looking for attention."
One GOP member of Congress, Mitt Romney, did praise Amash for taking a "courageous" stance. However, the Utah senator disagreed with Amash's assessment on impeachment.
"I just don't think there is the full element you need to prove an obstruction of justice case," Romney, who said he'd read the full Mueller report, told CNN. "As I read the report, I was troubled by it. It was very disappointing for a number of reasons. But it did not suggest to me that it was time to call for impeachment."