Justin Amash Says Some Republicans Have Privately Sympathized With His Views on Trump Impeachment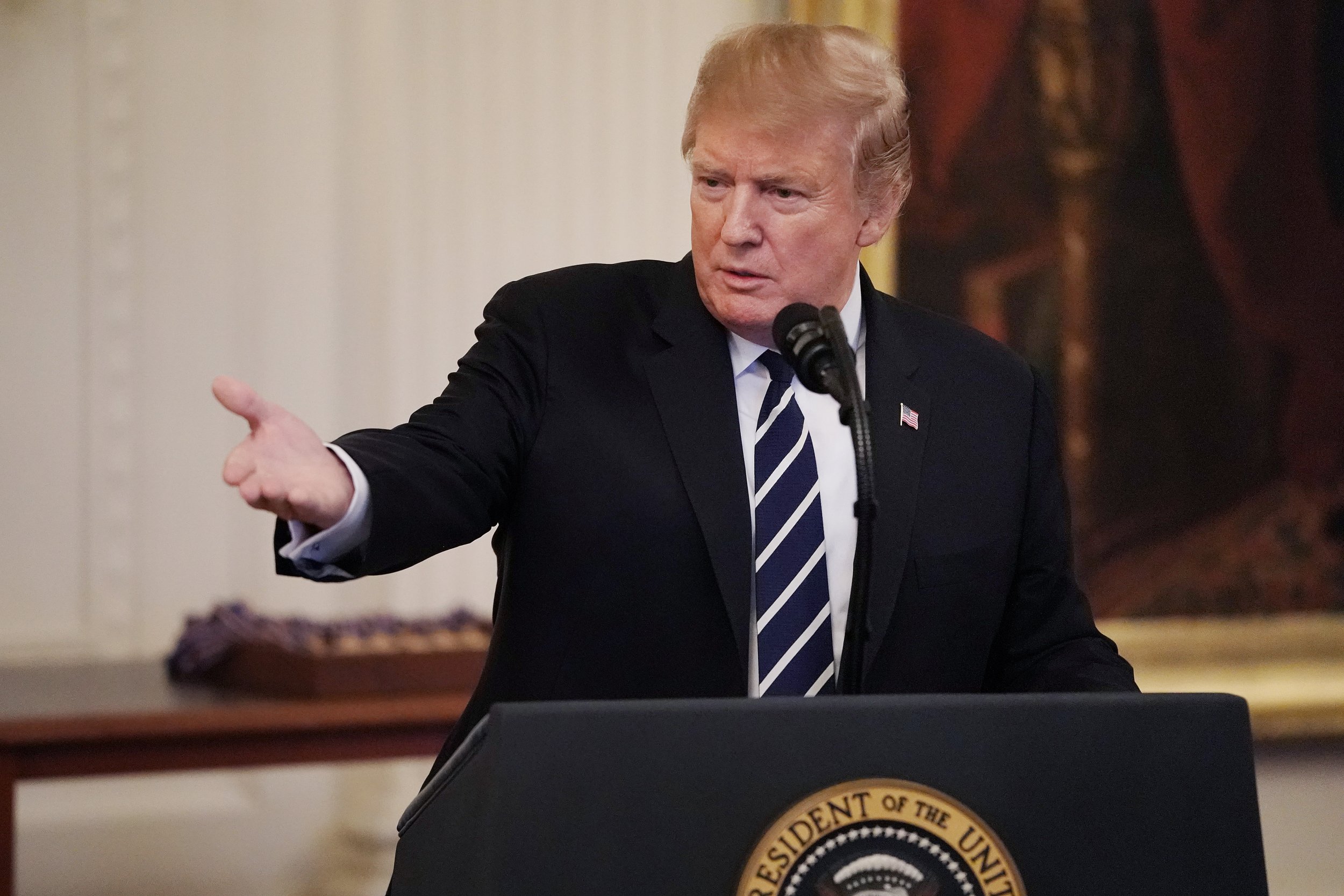 After Rep. Justin Amash (R-Mich.) declared this weekend that President Donald Trump engaged in an impeachable offense during his time in the Oval Office, the Republican lawmaker further elaborated on his views today while revealing that a few of his GOP peers have since privately sympathized with his stance on impeachment.
Amash became the first Republican lawmaker over the weekend to publicly declare that Trump had engaged in an impeachable offence. The GOP congressman on Saturday penned a lengthy Twitter thread concluding that — after having read special counsel Robert Mueller's 448-page redacted report — "Trump had engaged in impeachable conduct" and "Attorney General [William] Barr has deliberately misrepresented Mueller's report."
Trump wasted no time lambasting Amash following his public statements. "Never a fan of [Justin Amash], a total lightweight who opposes me and some of our great Republican ideas and policies just for the sake of getting his name out there through controversy," the president tweeted on Sunday morning. "If he actually read the biased Mueller Report, 'composed' by 18 Angry Dems who hated Trump, he would see that it was nevertheless strong on NO COLLUSION and, ultimately, NO OBSTRUCTION…"
"Justin is a loser who sadly plays right into our opponent's hands!," Trump added.
Despite attacks from Trump and some of the president's supporters, Amash continued to criticize Trump's actions on Wednesday. In an interview with CNN, Amash called the president's threats — made in the Rose Garden today — that he would stop working towards a bipartisan infrastructure deal until congressional Democrats drop their investigation into him "irresponsible."
"My job is to defend the Constitution. I'm laying out the information I want to lay out and it's not about getting on TV or anything like that," the Republican congressman said. "I want to make sure that I'm presenting it in the most clear-cut, sober way possible."
Amash also revealed to that news organization that since he expressed his views on impeachment, a few of his Republican colleagues have privately sympathized with his comments. "There are people who are still reviewing [the Mueller report]," he said. "I've had people who, after I made my tweets said, 'Boy, they'd better review it more carefully now and they hadn't really gone through it before.'"
"I mean, volume two speaks for itself," the lawmaker added. "So people who are baffled by it, I wonder how carefully they read volume two because it's there. There's a difference between skimming the pages and actually reading it and understanding it."
Amash's comments come after he renewed calls for the president's impeachment on Monday in another series of tweets, where he also explained why Trump supporters were misguided about his innocence.
Although House Minority Leader Kevin McCarthy dismissed Amash as someone "just looking for attention" in an interview with Fox News, Republican Mitt Romney praised the congressman as "courageous" for making the statement while also noting that he personally reached a different conclusion on impeachment after reading the Mueller report.
"My own view is that Justin Amash has reached a different conclusion than I have," Romney said on CNN. "I respect him. I think it's a courageous statement. But I believe to make a case for obstruction of justice, you just don't have the elements that are evidenced in this document."