Justin Baldoni on Why 'Five Feet Apart' Isn't an 'Illness Movie' and Details on 'Jane the Virgin' Season 5
Five Feet Apart aims to be much more than a film about teenagers suffering from a chronic illness as it tells the unique story about young love.
Five Feet Apart is the feature directorial of Baldoni, an actor who is best known for playing Rafael Solano on The CW's Jane the Virgin. The film follows 17-year-old cystic fibrosis (CF) patient Stella (Haley Lu Richardson) as she spends most of her days residing in a hospital and living her life according to a daily routine. This all changes when she meets Will (Cole Sprouse)—a handsome young man who also suffers from CF, a rare and chronic genetic disorder that affects the exocrine glands. He ultimately leads her to want to test the "six feet" apart rule that prevents CF patients from contracting each other's germs and risking death. Baldoni's initial pitch for the movie included for the concept to be explored in a book first, which author Rachael Lippincott wrote.
The teen illness love story is no new concept in cinema. Shailene Woodley's The Fault in Our Stars (2014), Mandy Moore's A Walk to Remember (2002), and Amandala Stenberg's Everything, Everything (2017) are just a few examples of this. While the film features characters who suffer from cystic fibrosis, Baldoni's movie is about much than that as the illness is only one part of these characters—just like with real-life CF patients.
"This movie is not about sick kids. This is not an illness movie," Baldoni, 35, told Newsweek. "This is a movie about teenagers and the exploration of love and what it looks like and can look like to be loving and young. These are kids that are not defined by their illness."
Baldoni continued, "Many of us have these preconceived notions of what it means to be sick or ill or have a chronic illness. But what I hope is that what comes across is these are regular teenagers—just like anyone else—who has a chronic illness. They just happen to have it, but it doesn't define them."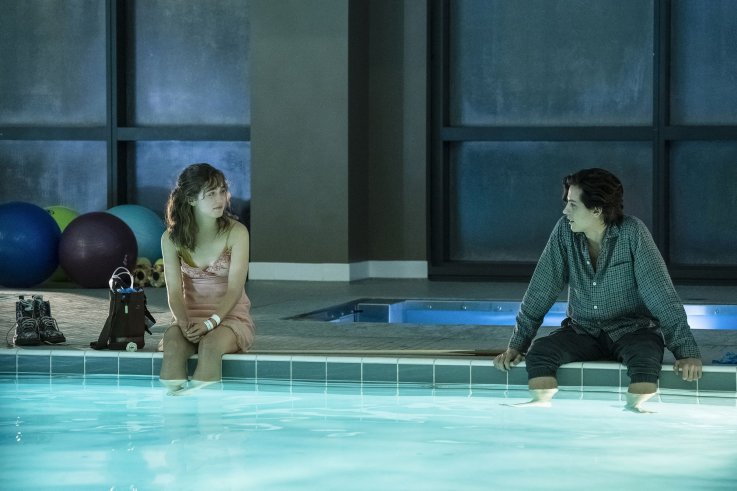 Unlike cancer, cystic fibrosis hasn't been properly explored in film before. Baldoni, who has friends that suffer from the genetic disorder, aimed to make sure CF was portrayed as accurately as possible in Five Feet Apart.
Baldoni went to great lengths to ensure accuracy in depicting the illness onscreen, even consulting those familiar with CF to approve key aspects of the film. He said it "was as important as the movie" to make sure CF was depicted as precisely as possible.
"Knowing the responsibility that I had on my shoulders to make sure that it was accurate was huge to me and also was what drove me to maintain as much medical accuracy as humanly possible," he began, "Having a CF nurse on set every single day and not moving on until she approved shots, to working with Claire [Wineland, a CF sufferer who was on Baldoni's docuseries My Last Days] on every aspect of the script and making sure that it passed her test, to consulting with my other friends with CF to make sure that it passed their test, even down to the way they were coughing and the way the mucus looked in the movie."
"I became a bit obsessive compulsive about it because the responsibility was so important to me as these [patients] have never been represented accurately on TV and film. I wanted the first time to be a good experience and create conversations," he said.
Beyond Five Feet Apart, Baldoni is in the process of wrapping the fifth and final season of Jane the Virgin. He's not quite ready to say goodbye to Rafael and the series just yet as he suggested the opportunity to play the show's leading man was "like winning the lottery." However, he claimed Season 5 is "going to be crazy, as always" and "different" from earlier seasons as it's filled with "twists and turns."
"All good things have to come to an end. All books have an ending. This is no different," Baldoni said. "It's really exciting to see how they're wrapping everything up. I think it's going to be a very special, emotional and sentimental season for both us as the actors and the audience."
Five Feet Apart hits theaters on Friday. Jane the Virgin returns for Season 5 on Wednesday, March 27 at 9 p.m. ET on The CW.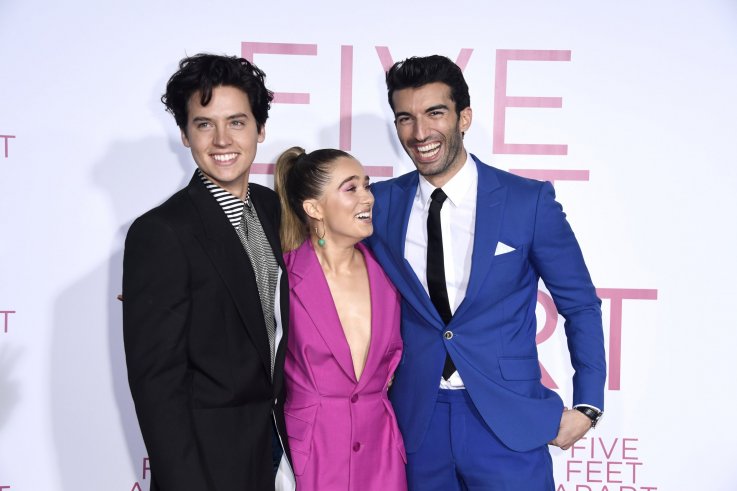 Justin Baldoni on Why 'Five Feet Apart' Isn't an 'Illness Movie' and Details on 'Jane the Virgin' Season 5 | Culture