Trouble Abroad: Justin Bieber's History of Pissing Off Foreign Nations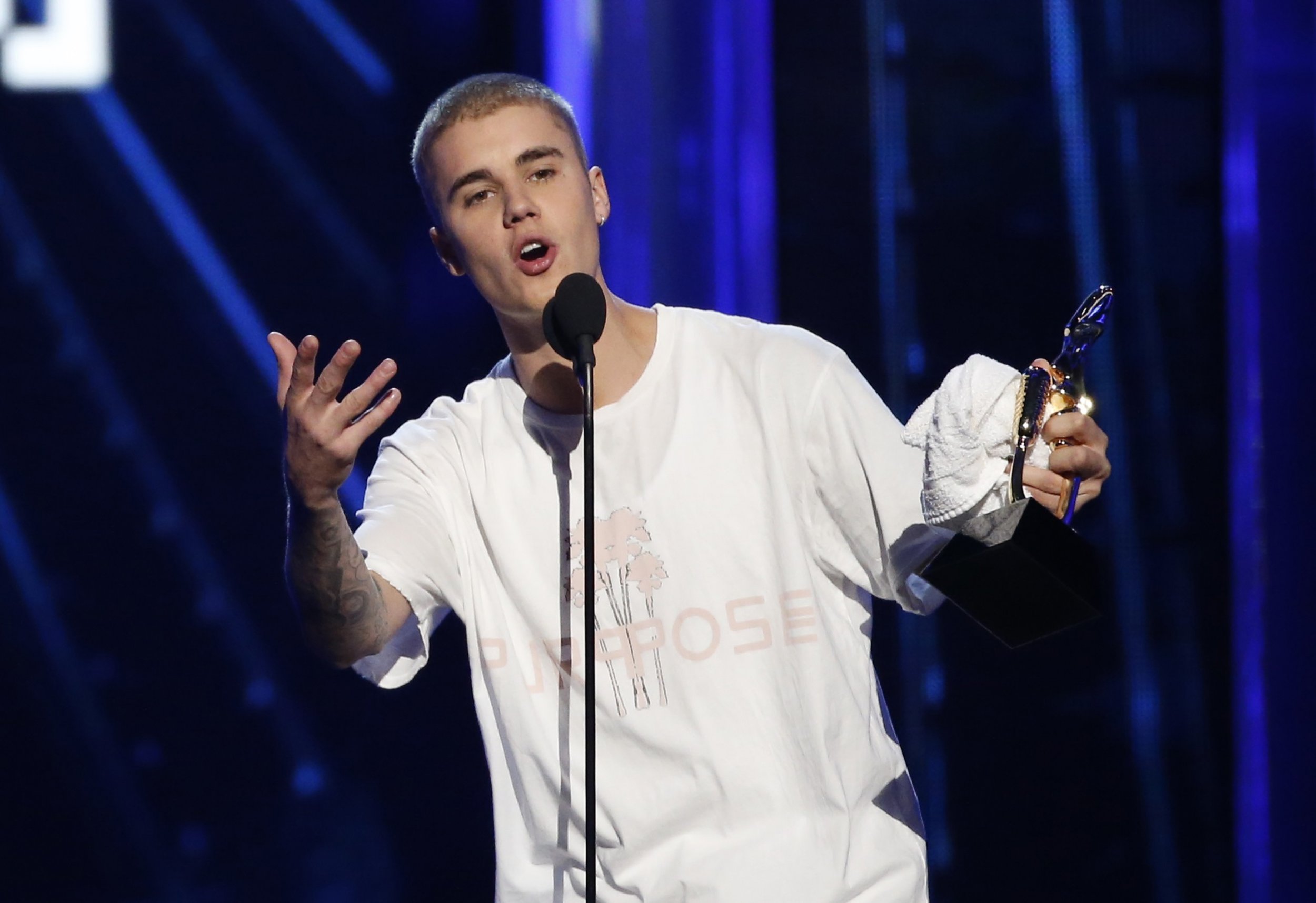 Justin Bieber has been banned from performing in China for what the Beijing Municipal Bureau of Culture (BMBC) has described as "bad behavior." The ban is not permanent—China still holds hope that the 23-year-old pop star can rehabilitate his image—but for now, the controversial singer will not be allowed to perform on the country's mainland as it tries to "purify" its entertainment options.
Related: 'Despacito' banned in Malaysia over sexy lyrics
Bieber will soon embark on a world tour promoting his latest album, Purpose, and will make stops in Tokyo, Hong Kong, the Philippines and Singapore in September. After it was noticed last week that a trip to mainland China was curiously absent from his schedule, a question was posed to the Beijing Municipal Bureau of Culture as to why Bieber was "not allowed" to perform in China.
The BMBC provided an answer earlier this week: "We sympathize with your feelings. Justin Bieber is a talented singer but is also a controversial young foreign idol. We understand that there are records of his bad behavior, whether it is in his private life abroad or on stage.
"His inappropriate manner has caused public discontent. In order to regulate the market order of show business in China and purify the market environment, it was decided that performers of inappropriate behavior will not be welcomed."
It's been a rough week for Bieber's standing in foreign countries. On Thursday, "Despacito," his hit song with Luis Fonsi and Daddy Yankee, was removed from state-run television and radio stations in Malaysia. The predominantly Muslim nation deemed the song's lyrics too sexually suggestive.
"'Despacito' will not be aired by the government-owned broadcast stations because we received public complaints. The lyrics are not suitable to be heard," Malaysia's communications and multimedia minister, Salleh Said Keruak, told AFP Thursday. Other predominantly Muslim countries reacted similarly to the release of Bieber's latest ablum, banning Purpose for its cover, which features a shirtless Bieber emblazoned with a cross tattoo.
Bieber has a long history of causing trouble outside his native Canada. Here are five examples.
Perhaps the most infamous instance of Bieber grabbing international headlines came in 2013, when his pet capuchin monkey was confiscated in Germany after the singer failed to produce the necessary paperwork for it. "In Germany, that monkey's endangered or something," Bieber told GQ. "But I had the papers. I even had it written out that he was a circus monkey and he could travel and all that shit. I had all the right papers. Things get twisted."
Also in 2013, Bieber visited the Anne Frank museum in the Netherlands, writing in the guest book that he hoped the inspirational Holocaust victim would have been a fan of his. "Truly inspiring to be able to come here," Bieber wrote. "Anne was a great girl. Hopefully she would have been a belieber." Outrage ensued.
Later in the year, Bieber had a rough trip through South America. He apologized to the people of Argentina for disrespecting the country's flag onstage at a show in Buenos Aires, claiming he thought the flag was his shirt. He was kicked out of his hotel on the same trip after a pack of fans descended on the premises and destroyed property. On the same tour, Bieber was accused of illegally spray-painting graffiti on the side of the former Hotel Nacional in Rio de Janeiro. "It's a crime," said Chief of Police Antonio Ricardo. "Even celebrities need to know that here in our country, laws are to be obeyed."
In April 2014, Bieber apologized for snapping a pic of himself in front of the Yasukuni war shrine in Tokyo, which honors 2.5 million people who died for Japan. The pictures offended not only the Japanese but also the Chinese and South Koreans, who view the shrine as a symbol of Japanese militarism. "While in Japan I asked my driver to pull over for which I saw a beautiful shrine," he wrote on Instagram. "I was mislead to think the shrines were only a place of prayer. To anyone I have offended I am extremely sorry. I love you China and I love you Japan."
In January 2016, Bieber was kicked out of the Mayan archaeological site of Tulum, in Mexico, for climbing on restricted ruins. "I can confirm to you that Mr. Bieber was kicked out of the Tulum archaeological site yesterday," Adriana Velazquez-Morlet, director of the Mexican National Institute of Anthropology and History, told Entertainment Tonight. "He and his mates pulled his pants down and insulted our staff at the site."
There also have been numerous reports of Bieber trashing hotel rooms, ignoring protocol abroad and generally displaying a lack of respect for others while on tour—but that's to be expected. He's Justin Bieber, after all, and as the Beijing Municipal Bureau of Culture says, he has a "behavior" problem. While foreign nations like China may attempt to "purify" their entertainment by shunning the Biebs, the singer who bumbled his way through a performance of "Despacito" can take comfort in knowing he will always be accepted in the United States of America.