Justin Bieber 25th Birthday: His 25 Most Popular Songs
Baby, baby, baby, oh! Today (March 1, 2020) is Justin Bieber's 25th birthday. Unless people have been hiding under a rock for the past decade, readers will know the singer's name.
For the uninitiated, Bieber began his career in 2007 on YouTube, when his mother posted homemade videos of the young soon-to-be music star. These videos caught the attention of Scott "Scooter" Braun, a music promoter and talent agent. The agent took Bieber to record demos at a studio in Atlanta and while there Bieber met R&B singer Usher.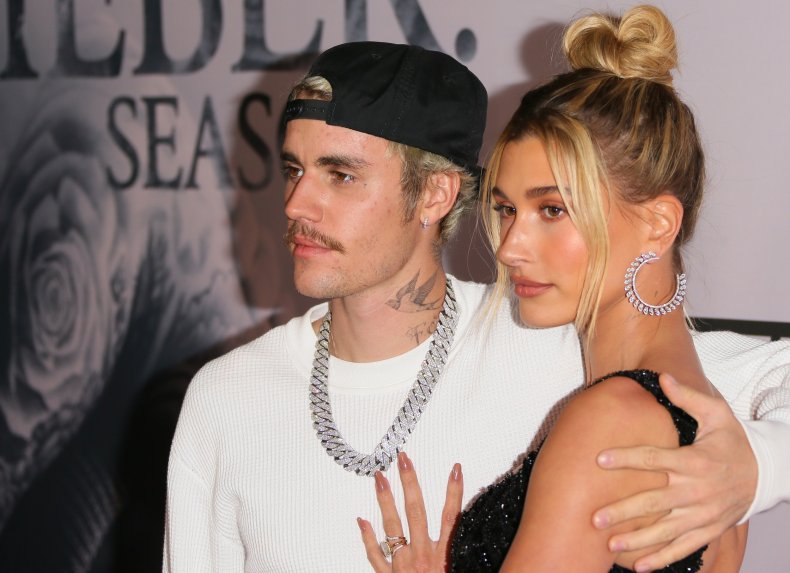 This meeting led to Usher helping Bieber sign a recording contract in late 2008.
The first single released by the Canadian singer was "One Time" in May 2009, followed by his EP My World. The album cemented Beiber's move into R&B pop music. The recording sold more than one million copies, according to Britannica, and resulted in a full length album My World 2.0 being released and debuting at No. 1 in the charts.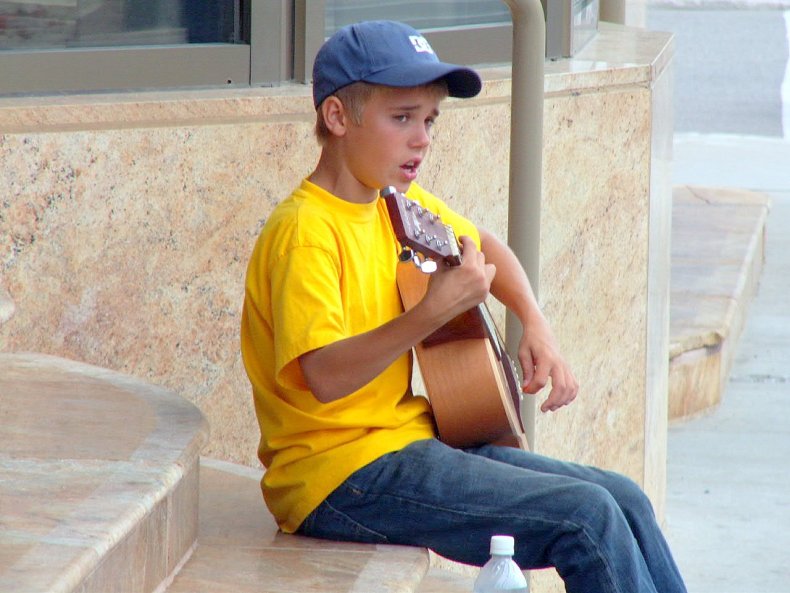 The main single from the album, "Baby," which featured a guest appearance from rapper Ludacris, peaked in the top five of the Billboard's singles chart. The official video for the single became the first to achieve more than 500 million views on YouTube.
Following the release of his documentary film Justin Bieber: Never Say Never and the Christmas themed Under the Mistletoe (2011), Beiber released album Believe (2012) introducing a more mature sound with hit single "Boyfriend". In 2015, the singer transitioned from boy to man with album Purpose, which produced three No.1 singles.
He has also collaborated with other artists also earning him hits across the world. In August 2016, the French DJ, DJ Snake, and Bieber released a collaborative song "Let Me Love You," which peaked at No. 4 on the Billboard Hot 100, as well as a further collaboration with rapper Post Malone with the song "Deja Vu" later that year. April 2017 saw the release of "Despacito" with Puerto Rican singers Luis Fonsi and Daddy Yankee, which featured Bieber singing in Spanish.
Aside from his music, Bieber became famous for other reasons. His romantic life has often appeared in gossip magazines as he dated other stars such as Selena Gomez and his now-wife Hailey Baldwin. He has also had run-ins with the law, bringing him more attention from the tabloid press.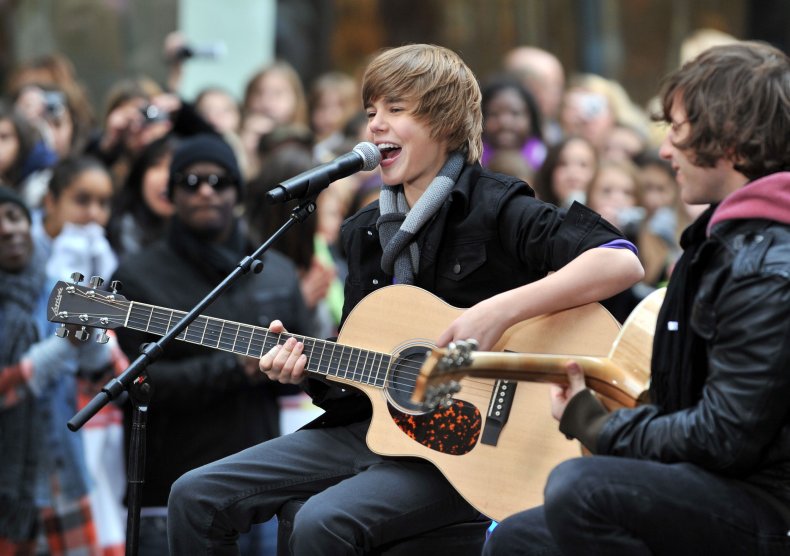 As Bieber enters his 25th year, he secured his first No. 1 album on Billboard's Top R&B/Hip-Hop Albums chart with Changes. Newsweek has compiled below the singer's top 25 hits.
Top 25 hits from Justin Bieber
25. "Friends" Justin Bieber and BloodPop, Peaked at No. 20 on September 9, 2017
24. "2U", David Guetta featuring Justin Bieber, Peaked at No. 16 on July 1, 2017
23. "Company", Justin Bieber, Peaked at No. 53 on December 5, 2015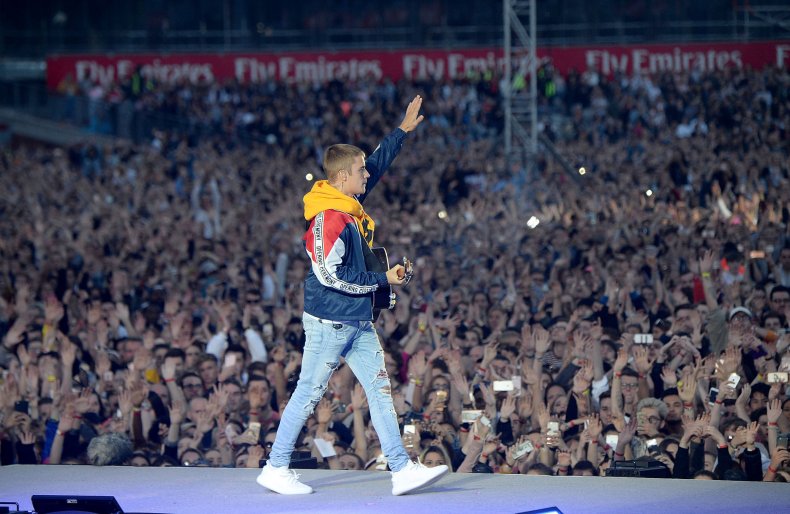 22. "I'll Show You", Justin Bieber, Peaked at #19 on December 5, 2015
21. "No Brainer", DJ Khaled featuring Justin Bieber, Chance The Rapper and Quavo, Peaked at No. 5 on August 11, 2018
20. "#thatPOWER", will.i.am featuring Justin Bieber, Peaked at No. 17 on May 11, 2013
19. "One Less Lonely Girl", Justin Bieber, "Peaked at #16 on October 24, 2009
18. "Eenie Meenie", Sean Kingston and Justin Bieber, Peaked at No. 15 on May 15, 2010
17. "Somebody To Love", Justin Bieber featuring Usher, Peaked at No. 15 on July 17, 2010
16. "Never Say Never", Justin Bieber featuring Jaden Smith, Peaked at No. 8 on March 5, 2011
15. "10,000 Hours", Dan + Shay and Justin Bieber, Peaked at No. 4 on October 19, 2019
14. "Baby", Justin Bieber featuring Ludacris, Peaked at No. 5 on February 6, 2010
13. "Boyfriend", Justin Bieber, Peaked at No. 2 on April 14, 2012
12. "I'm The One", DJ Khaled featuring Justin Bieber, Quavo, Chance The Rapper and Lil Wayne, Peaked at No. 1 on May 20, 2017
11. "Beauty And A Beat", Justin Bieber featuring Nicki Minaj, Peaked at No. 5 on January 5, 2013
10. "One Time", Justin Bieber, Peaked at No. 17 on January 9, 2010
9. "Cold Water", Major Lazer featuring Justin Bieber and MO, Peaked at No. 2 on August 13, 2016
8. "As Long As You Love Me", Justin Bieber featuring Big Sean, Peaked at No. 6 on September 29, 2012
7. "What Do You Mean?", Justin Bieber, Peaked at No. 1 on September 19, 2015
6. "Let Me Love You", DJ Snake featuring Justin Bieber, Peaked at No. 4 on October 8, 2016
5. "I Don't Care", Ed Sheeran and Justin Bieber, Peaked at No. 2 on May 25, 2019
4. "Love Yourself", Justin Bieber, "Peaked at No. 1 on February 13, 2016
3. "Sorry", Justin Bieber, Peaked at No. 1 on January 23, 2016
2. "Where Are U Now", Skrillex and Diplo with Justin Bieber, Peaked at No. 8 on July 18, 2015
1. "Despacito", Luis Fonsi and Daddy Yankee featuring Justin Bieber, Peaked at No. 1 on May 27, 2017