Justin Bieber Cancels 'Draining' Fan Meet-and-Greet Sessions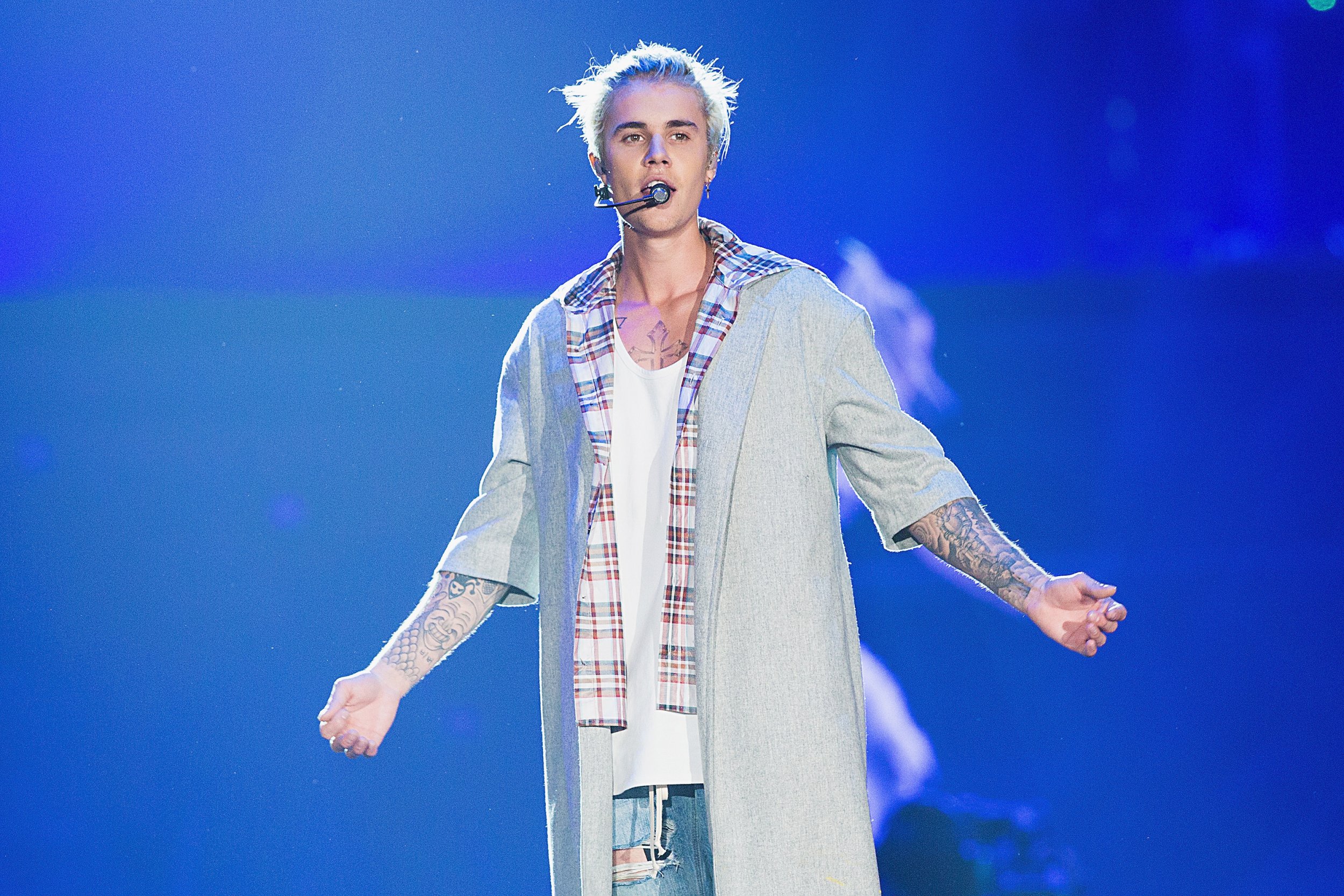 In a length Instagram post, Justin Bieber announced he will no longer take part in meet-and-greet sessions with fans during his Purpose world tour, saying they leave him "drained."
"I enjoy meeting such incredible people but I end up feeling so drained and filled with so much of other people's spiritual energy that I end up so drained and unhappy," Bieber wrote. "Want to make people smile and happy but not at my expense and I always leave feeling mentally and emotionally exhausted to the point of depression....Never want to disappoint but I feel I would rather give you guys the show and my albums as promised."
The 22-year-old star concluded with an apology, and said he hoped to make it up to fans who had purchased expensive VIP meet-and-greet packages by giving them the "best show you have ever seen."
Purpose organizers said Beiber's fan essions were canceled due to a "security incident" at one of his shows and are offering refunds or an alternative VIP party to those who paid a hefty $925 to meet the pop singer.
Some were quick to criticize the "Sorry" singer for his about-face, branding him a diva for refusing to meet fans. But British celebrity PR guru Nick Ede says Bieber's admission is brave.
"He is on a world tour that is taking in nearly 100 dates," Ede says. "That is a strain to anyone. I think his admission that he doesn't want to do meet and greets is actually refreshing."
It's unclear whether Bieber's decision will impact meet-and-greet sessions involving seriously ill fans, including those organized by the Make-a-Wish Foundation. As of last year, Bieber had been involved in more than 250 wishes. A Make-a-Wish spokesperson said the organization couldn't comment until it had spoken with Bieber's management team.