Justin Bieber Releases New #Changes Video on Twitter, Shows More Contemplative Side
Justin Bieber released on Tuesday a new music video for his single "Changes" on Twitter and Apple Music.
The video, his second in a "Nature Visual" series, is for a song from his new album, Changes. (The first was for the album's "E.T.A.") Bieber has also released videos for the singles "Yummy" and "Intentions." The title track's video uses different seasons to demonstrate the changes the pop star has gone through and the consistencies he sees remaining.
The video shows Bieber alone in the wilderness and sitting by a fire near a frozen lake while snow falls to the ground. In between are shots of the singer sliding on ice and rubbing his hands to keep warm. Interspersed are shots Bieber in warmer days, wandering a similar field and adorned in a T-shirt and shorts.
The standout acoustic track shows a more contemplative side of Bieber, compared with his 2015 album, Purpose. In the song's chorus, Bieber swears that he won't change, despite the fact that he's "goin' through changes." He merely wants to be the best version of himself.
Bieber ends the song by referencing his faith. "People change, circumstances change/But God always remains the same," he sings.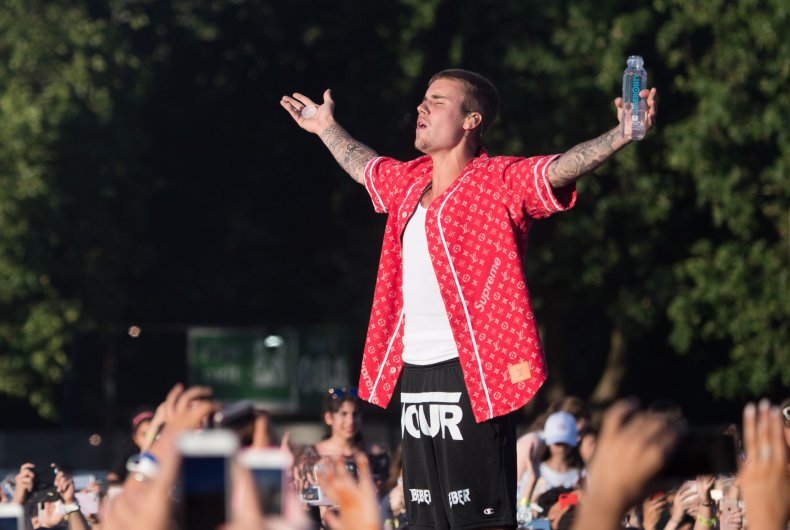 Universal Music Group did not immediately respond to Newsweek's request for comment.
In his YouTube series Seasons, Bieber discussed the track in depth. "In the song 'Changes,' it actually talks about how some days we want to push further, and some days we feel like doing nothing, and that often comes with our mood and our attitude towards life," Bieber said in the docuseries.
He went on: "Sometimes when life throws you things you can't control, naturally your attitude is to be upset or to be disappointed or discouraged, but when you fight through those feelings that are just feelings at the end of the day, and we choose to put your effort into your work or into your passion, you find that drive by just being here and forcing myself to get out of bed."
Bieber will tour behind Changes beginning in May, with support from rapper Jaden Smith and singer-songwriter Kehlani.
Fans shared the snippet Bieber posted on Twitter along with their excitement. Some speculated that there may also be an accompanying "official" music video. Other Beliebers analyzed the video's symbols, finding more personal meaning in the video's cinematography. Noting that the blue tone usually symbolizes "faith, contentment, peace, stability, and fulfillment," one fan pointed out the song's themes of peace and stability.