Justin Bieber Drug Use: Hillsong Pastor Carl Lentz Helped Singer Recover From 'Pretty Heavy Drugs'
Justin Bieber is a changed man, and has opened up about his past indiscretions in a heartfelt Instagram post.
The singer shared a long essay about "doing pretty heavy drugs at 19" and how he "abused all of my relationships" on Tuesday.
Bieber wrote how finding fame at such a young age distorted his mindset and, despite having millions of dollars and hit singles, he was "unfulfilled."
"By 20 I made every bad decision you could have thought of and went from one of the most loved and adored people in the world to the most ridiculed, judged and hated person in the world!" said the singer.
Bieber explained that his fame and fortune led to destructive behavior, including drug abuse and being "resentful, disrespectful to women, and angry."
However, Bieber, 25, concluded that he has turned his life around with help from "extraordinary people who love me for me," including his wife Hailey Baldwin, whom he married in 2018.
Justin Bieber credits Hillsong pastor Carl Lentz with change
Bieber and his wife are both members of the evangelical church Hillsong, which is also popular among other celebrities such as Chris Pratt.
In an interview with Vogue in February, Bieber spoke about how Hillsong pastor Carl Lentz helped him turn his life around in 2014, after caving to the pressures of fame and a high-profile DUI arrest.
Prior to that, Bieber told Vogue: "I found myself doing things that I was so ashamed of, being super-promiscuous and stuff, and I think I used Xanax because I was so ashamed... Drugs put a screen between me and what I was doing. It got pretty dark."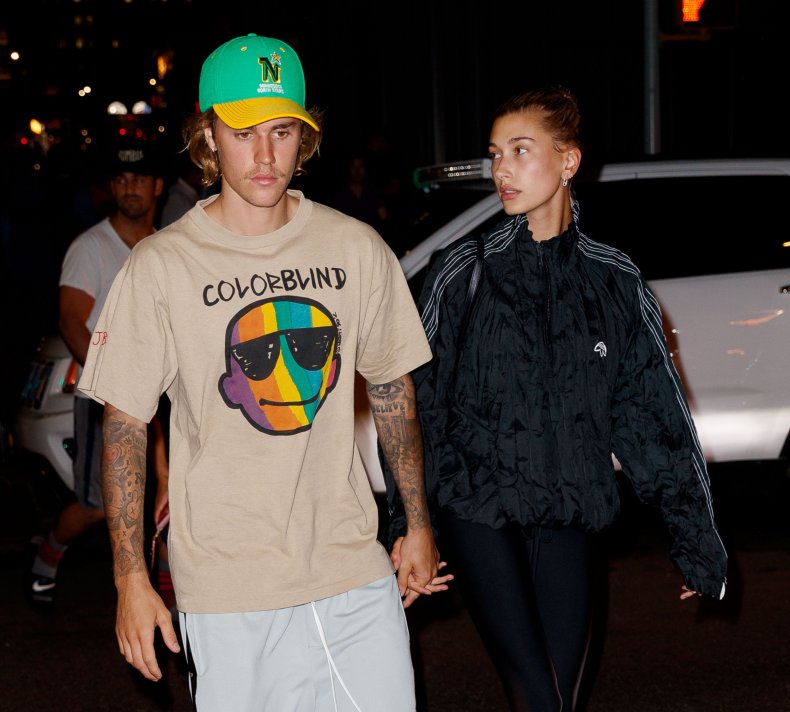 "I think there were times when my security was coming in late at night to check my pulse and see if I was still breathing," Bieber added.
According to his Vogue interview, Bieber moved in with Lentz in 2014 for an "informal detox." Lentz and Bieber spent several weeks playing sports and Bieber "refocused on his religious faith."
Since that detox, Bieber said, he has not taken drugs, though he still drinks socially.
Who is Carl Lentz?
Lentz, Bieber's longtime confidante, is the senior pastor at Hillsong's New York City church.
Lentz founded Hillsong NYC with his wife Laura, along with Joel Houston.
Lentz and Bieber's friendship goes back at least five years and Lentz even baptized Bieber in NBA star Tyson Chandler's bathtub.
In June, the pastor paid tribute to Bieber and fellow pastor Rich Wilkerson Jr. on Instagram, captioning an image of them together: "These two right here, special people, faithful friends, solid 'they'...if you have a good they in your life let them know you appreciate them!"