Watch Justin Bieber Prank Tourists on the 'Friends' Set for 'Ellen'
Justin Bieber tricked some guileless tourists visiting the Warner Brothers lot for a segment during his recent Ellen appearance.
For the taped bit, Bieber dressed as a Warner Bros lot tour guide and took photos of fans as they visited the Friends set. Wearing a fake mustache, sideburns and a wig, the Changes singer asked a few people who their favorite Friends characters are, if they could say Joey's signature "How you doin'" catchphrase and if they could sing Phoebe's song "Smelly Cat."
After taking photos of one couple on their phone, the disguised Bieber snagged a selfie with the pair. The pop star did eventually reveal himself to some of the groups. After telling a couple to turn around for a photo so he could get "a better angle" of the two, the singer revealed his true identity. "I gotta be honest," he said. "I'm Justin Bieber, and I'm just messing with you guys. This is all a set up."
Of course, some people recognized the multi-platinum superstar. As a family of four sat on the famous couch, the two daughters immediately recognized Bieber.
After the clip was played to Ellen's studio audience, guest host Demi Lovato told Bieber that the first couple featured in the clip was actually sitting in the audience and they didn't realize who their tour guide really was until that moment. "You thought it was just some weird guy?" Bieber asked. "Let me tell you: Did you think the guy was weird or did you think he was kind of cool?" The couple said they thought the tour guide was both, but told Bieber that he had great energy. "I like that," the singer said.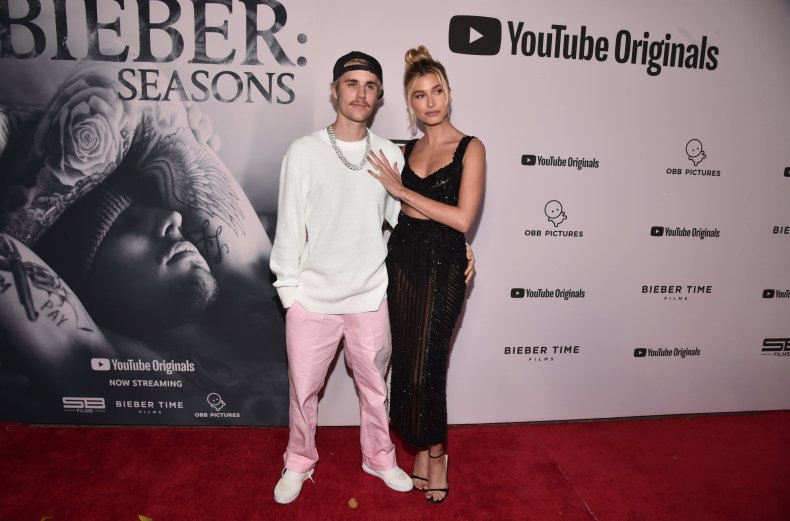 During the interview, Lovato asked Bieber about the upcoming tour for his new album Changes, and the 26-year-old spoke about how excited he is, especially after his recovery from Lyme's Disease. "I'm rehearsing now. I'm excited. I love singing. I love dancing," he said. "I feel better."
"I got bit by a tick. So, my whole energy and everything's been messed up for like two years, it's been really crappy," he said. "I've been depressed. It's been really crappy, but luckily, I have amazing doctors who have helped me to have a great recovery. So, I'm feeling good."
Bieber also revealed how he met his wife Hailey Baldwin (now known as Hailey Bieber). "We met in the early mornings of a Today Show taping. I'm pretty sure she didn't want to be there," he said. "Her dad dragged her out of bed in the morning."
"Since she was raised Christian, [her dad] was like, 'I want to introduce you to Justin and his mom. They have similar values and believe the same thing. We think you guys would be good friends,'" he said. "It was definitely an arranged marriage, now that I'm thinking about it."