Justin Bieber Encourages Fans to Vote With Video of Leonardo DiCaprio and Brad Pitt Raising Progressive Issues
Canadian singer Justin Bieber has encouraged his American fans to get out and vote this week, posting a video of American actors Leonardo DiCaprio and Brad Pitt raising numerous progressive issues.
Pointing out that he's Canadian and normally avoids commenting on U.S. politics, the 24-year-old pop star posted the clip to Instagram with a caption that said: "I respect these two handsome gentlemen [DiCaprio and Pitt] way too much."
"So when asked to post by them I said yes," Bieber wrote. "Everyone should have their voices heard and I hope this week everyone who can vote does and feels valued."
In the simple video, produced by Now This, the two academy award-winning actors sit in front of a blue curtain and encourage viewers to get out and vote on or before the November 6 midterm election. Although neither Dicaprio, 43, or Pitt, 54, endorse a particular political party or share their personal positions, all the issues raised, such as climate change, criminal justice reform and healthcare, are generally seen as progressive concerns. The actors also direct viewers to the website TheLastWeekend.org, which is an organizing effort by the progressive group Swing Left.
"The future of our country will be decided this week," DiCaprio said at the start of the clip. "Elections don't just matter when voting for president," he added.
"This election might be the most consequential of our lifetime," the actor pointed out, before beginning to list many of the issues seen of particular importance to progressives.
Pitt then chimed in to explain that these issues will be decided based on the outcome of races for the House of Representatives, the Senate, state governorships and state legislatures.
Bieber's decision to share the clip was actually his second message encouraging his followers to vote in the U.S. election. On October 24, the singer posted to Twitter to share some thoughts on the upcoming polls.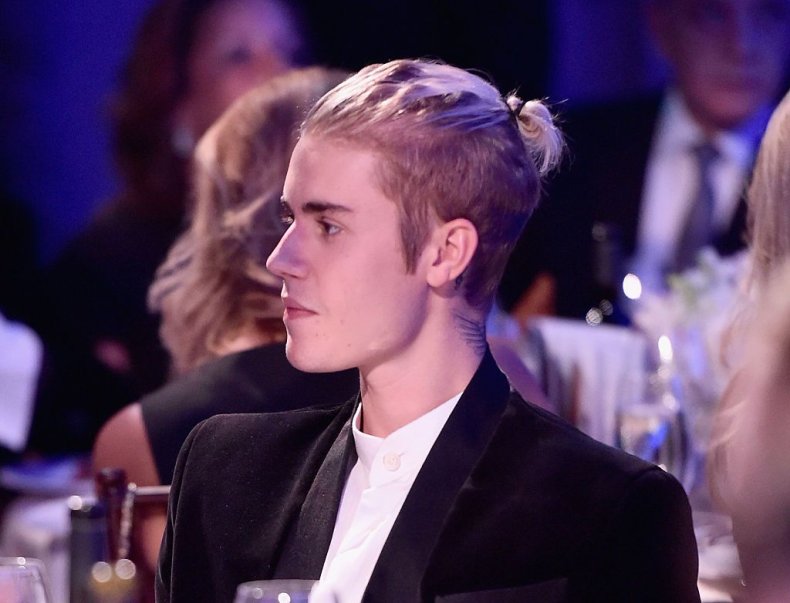 "Living in the U.S. I see how this country affects not only people here but all around the world," Bieber wrote. "There are so many things people need help with that I hope all of you who can get out and Vote and make your voices heard," he added, concluding by saying: "I would if I could."
DiCaprio has been a strong advocate for taking serious steps to address climate change, and met with President Donald Trump directly before he took office in late 2016 to discuss his concerns. Since then Trump has moved to dismantle environmental protections and withdraw the U.S. from the landmark Paris Climate Accords, which were joined under his predecessor, Barack Obama. Every nation in the world besides the U.S. remains a party to the international agreement.
Rumors circulated before Trump's election in 2016 that both DiCaprio and Pitt had endorsed the then presidential candidate. However, such claims were hoaxes and false, as Snopes.com reported.