Justin Bieber Gives Impromptu Street Performance in London
Justin Bieber was spotted busking outside London's Buckingham Palace on Tuesday, accompanied by his partner Hailey Baldwin.
Surprised fans snapped photos and videos on their phones as the Canadian pop star sang to Baldwin, the BBC reported. The 24-year-old singer, playing a guitar, performed acoustic versions of "Cold Water," his 2016 collaboration with Major Lazer and MO, as well as Tracy Chapman's 1988 hit "Fast Car."
The young couple, who are rumored to be recently married, flew to the U.K. this past weekend as Baldwin, a top model, walked in the Falcon Catwalk Show with Adidas Originals, E! News reported. Those who saw the couple described them as "very affectionate," saying they were often kissing, touching each other and laughing.
According to Metro, the model and singer were also seen frequenting London's iconic tourist attraction, the London Eye. Bieber wore a large tie-dye pink hoodie and his 21-year-old partner wore a gray tracksuit as they waited in line for the giant ferris wheel. Photos also captured Baldwin and Bieber sharing a kiss as they rode in one of the attraction's capsules.
Although the capsules typically hold a large number of tourists, the couple booked a private one for just them and their security. A representative for the London Eye told Metro that the cost to rent out an entire capsule is £440 ($578) for 15 people or less.
Rumors that the celebrity couple have married began circulating last Thursday, after they were seen at the marriage bureau of the New York City courthouse. Although Baldwin denied the rumors, her uncle, actor Alec Baldwin, said on Tuesday that his niece had married the pop star.
"They just went off and got married and I don't know what the deal is," the comedy star, who is well-known for his role on 30 Rock and his Saturday Night Live portrayals of President Donald Trump, said on the red carpet ahead of the Emmy Awards in Los Angeles, Sky News reported.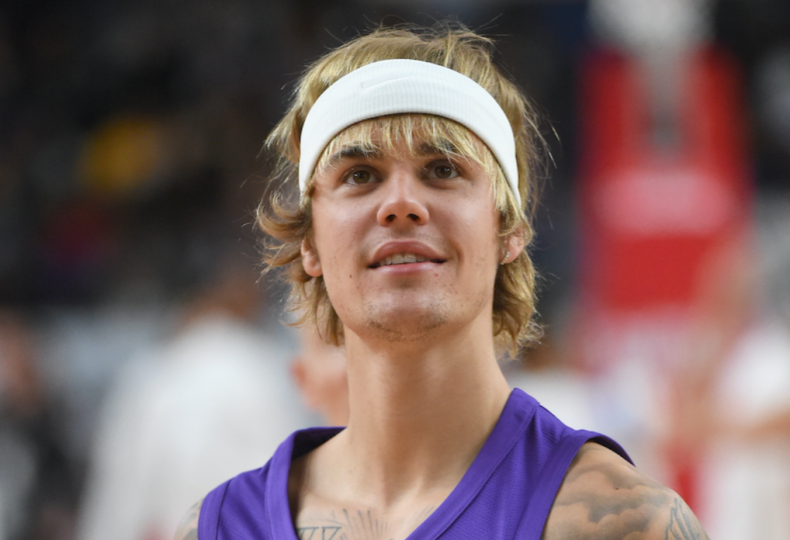 Although the actor said he's only met Bieber with his niece on one occasion, he advised the alleged newlyweds to "keep working … don't stop working."
Bieber confirmed his engagement to Baldwin in an emotional Instagram post in July. Rumors had already circulated of the proposal, leading to the singer to comment publicly.
"Was gonna wait a while to say anything but word travels fast, listen plain and simple Hailey I am soooo in love with everything about you!" Bieber wrote.
"I promise to lead our family with honor and integrity letting Jesus through his Holy Spirit guide us in everything we do and every decision we make," he continued. "My heart is COMPLETELY and FULLY YOURS and I will ALWAYS put you first!"