Justin Bieber and Hailey Baldwin Saved Sex for Marriage After Reconnecting
Justin Bieber didn't have sex with Hailey Baldwin until they were officially married, he told Vogue. Bieber said he had a "legitimate problem with sex," and explained he fell into an unhealthy sex addiction before he reconnected with Baldwin. In order to reunite with God, Bieber felt renewed abstinence would deepen his connection with both religion and Baldwin.
"He doesn't ask us not to have sex for him because he wants rules and stuff," Bieber said. "He's like, I'm trying to protect you from hurt and pain. I think sex can cause a lot of pain. Sometimes people have sex because they don't feel good enough. Because they lack self-worth. Women do that, and guys do that. I wanted to rededicate myself to God in that way because I really felt it was better for the condition of my soul. And I believe that God blessed me with Hailey as a result. There are perks. You get rewarded for good behavior."
Bieber did admit the young couple's rush to get married was in part for the freedom to have sex. But their connection was the driving factor. "When I saw her last June, I just forgot how much I loved her and how much I missed her and how much of a positive impact she made on my life. I was like, Holy cow, this is what I've been looking for."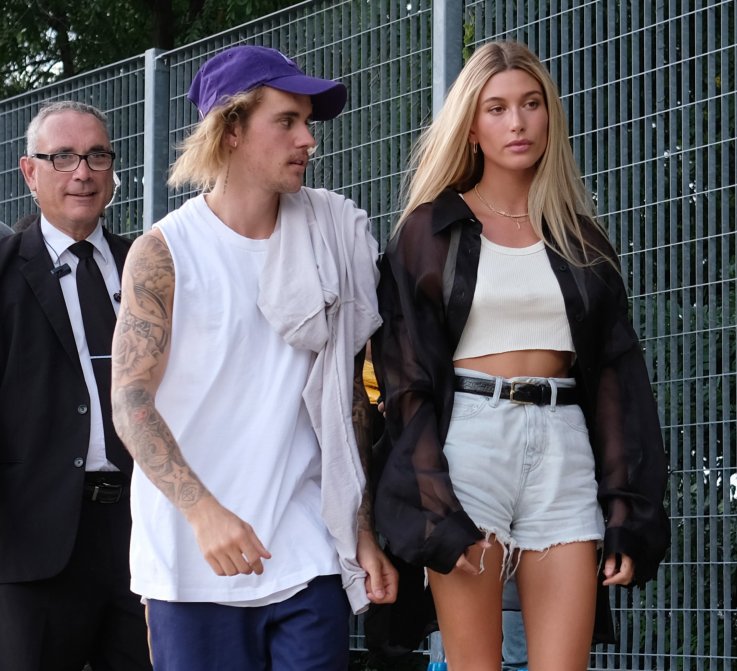 The celebrities dated briefly about three years ago. They had a falling out, one Baldwin claimed they still haven't fully worked through. The pair are in marriage counseling, because as Baldwin explained, marriage is difficult. "Negative things happened that we still need to talk about and work through," Baldwin said of their past relationship. "Fizzled would not be the right word—it was more like a very dramatic excommunication. There was a period where if I walked into a room, he would walk out."
Despite their rocky past, the couple says their shared faith brought them back together and keeps their relationship strong. "The common denominator, I promise you, is always church," said Baldwin. "By then we were past the drama. I just gave him a hug... he was like, 'We're not going to be friends.' I was like, 'We're not?'" Less than a month after that fateful reunion, the pair were engaged.
Justin Bieber and Hailey Baldwin Saved Sex for Marriage After Reconnecting | Culture