What's Wrong With Justin Bieber? A History of Singer's Erratic Behavior and Breakdowns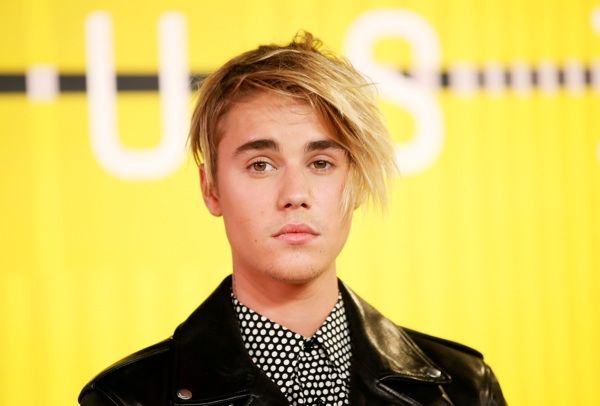 When Justin Bieber canceled the last leg of his worldwide Purpose tour Monday, fans were upset—and rightfully so. The Canadian-born singer still had 15 shows left to do within the next four months in cities across the globe. And as annoying as it was for concert-goers who had been patiently awaiting the pop star's performance to suddenly have their hopes crushed, the "unforeseen circumstances" of a reason behind the unexpected cancellation was even more frustrating.
After spending hard-earned cash in anticipation of a Bieber experience, didn't his "Beliebers," as he so affectionately refers to his adoring fans, deserve a more thorough explanation as to why he so randomly decided to end his tour?
The inordinately vague reason behind the canceled tour left social media buzzing with gossip and rumors about the 23-year-old's latest move. There were speculations that he was simply just tired of performing, while some theories suggested he was quitting music to start his own Christian church. Some fans worried that he may have been sick, while others suspected that Bieber's mental health may have been in jeopardy because of the strain of his tour. But no one knew for sure what was wrong with the "Sorry" singer.
Only adding to the whispers, the Republic of China issued a ban on Bieber days after he ended the "Purpose" tour. In a statement, China officials cited Bieber's "bad behavior" as the reason behind the block.
Then on Wednesday, Bieber crashed his car into a paparazzo as he was leaving a City Church event in Los Angeles. The photographer was left unhurt. Bieber did attend to the man following the accident and reportedly cooperated with police who arrived at the scene, according to TMZ.
Bieber hasn't given any updates on why he so suddenly decided to end his tour. In a video posted on TMZ Monday, Bieber said that "everything's fine" and that he was spending time "just resting, getting some relaxation" since returning home. But other than that, he's maintained a relatively low profile, staying off of social media in the meantime.
However, fans may have a bit of insight on what the artist may be going through after his longtime manager Scooter Braun posted an apology for the tour's abrupt end, hinting at Bieber's well-being.
"A man's soul and well-being I truly care about came first and we must all respect and honor that," Braun wrote on Instagram Monday. "Justin will be back and I know he looks forward to performing for you and with you all again. One chapter ends and another begins."
This isn't the first time Bieber has been in the spotlight for more than his music. Check out the many examples of Bieber's questionable behavior over the years:
February 2017: Bieber allegedly head-butted a man during a confrontation at a West Hollywood restaurant. In a police report, a witness said Bieber caused two separate altercations with two bartenders and refused to leave.
November 2016: After a mob of fans surrounded a vehicle he was in in Barcelona, Bieber reportedly punched out a man who managed to get his arm through the car window. A video later posted on TMZ showed the man with a bloody mouth.
October 2016: While performing at a concert in Birmingham, England, Bieber requested for his fans to stop screaming, saying, "Can you guys do me a favor? Can you guys just relax for about two seconds? I get it, I get it, but I'm like two feet away from you. And I can hear you. I appreciate all the love, it's amazing. But can you show it in a different way? Screaming is just so obnoxious."
He made a similar request to fans in Manchester a few days later, except when they didn't stop screaming he dropped his mic and exited the stage. Although he returned shortly after, he said that he was not going to talk for the rest of the night. "We're just going to do the music. Obviously Manchester just can't handle it so let's do the music," he said.
August 2016: Bieber deleted his Instagram account just days after engaging in a war of words with his ex-girlfriend and singer Selena Gomez. Following their haughty social media exchange, the hashtag #SelenaEndedJustinParty started to trend on Twitter. Bieber threatened to delete his account if they didn't "stop the hate," which he eventually ended up going through with.
June 2016: While in Cleveland, Ohio, for the NBA finals, Bieber got into a fist fight with a man over a dispute involving the man's camera.
March 2016: Nearly two weeks after Bieber's Purpose tour started, he suddenly canceled a meet-and-greet with fans, writing on Instagram that he likes "meeting such incredible people but I end up feeling so drained and filled with so much of other people's spiritual energy that I end up so drained and unhappy." He went on to say that meet-and-greets left him feeling mentally and emotionally exhausted to the "point of depression," adding that the "pressure of meeting people's expectations of what I'm supposed to be is so much for me to handle and a lot on my shoulders."
October 2015: Bieber walked out of an interview on the Spanish radio show 40 Principales after the radio hosts told him they wanted to "use him to break the Internet again" and they were "happy they had him there" because of his "millions of follower." Bieber obliged their requests to cause a Internet storm and simply said, "Yeah, let's do it," and then stood up and walked out of the recording studio. However, he never returned. Just a few weeks after the first incident, Bieber had another meltdown during a concert in Oslo, Norway. After fans apparently spilled something on stage during a performance, Bieber abruptly stopped the show and said, "I'm done. I'm not doing the show." The pop star later issued an apology, explaining that he is human and sometimes he doesn't always handle things in the best way.
January 2014: Following a vandalism complaint by his neighbor, who alleged Bieber egged his home, police raided his Calabasas mansion and found drugs. Bieber's friend Xavier Smith took ownership of the paraphernalia and was arrested. Later that same month, Bieber was accused of breaking a slew of laws including driving under the influence, driving with an expired license and underaged drinking in Miami. His very first mugshot, in which Bieber is seen glossy-eyed and smiling wide, went viral and became the subject of a number of Internet memes.
November 2013: While leaving a Buenos Aries nightclub, Bieber allegedly got into a physical altercation with a paparazzo who was trying to take his photo. Although he wasn't charged until three years later, he has been unable to go to Argentina due to a warrant out for his arrest in the country. Not long after that, Bieber faced another assault allegation, this time in his home country of Canada. A limousine driver alleged that the singer hit him in the head repeatedly while he was in the vehicle.