Justin Bieber Reveals His 'Purpose' Album Art Through Instagram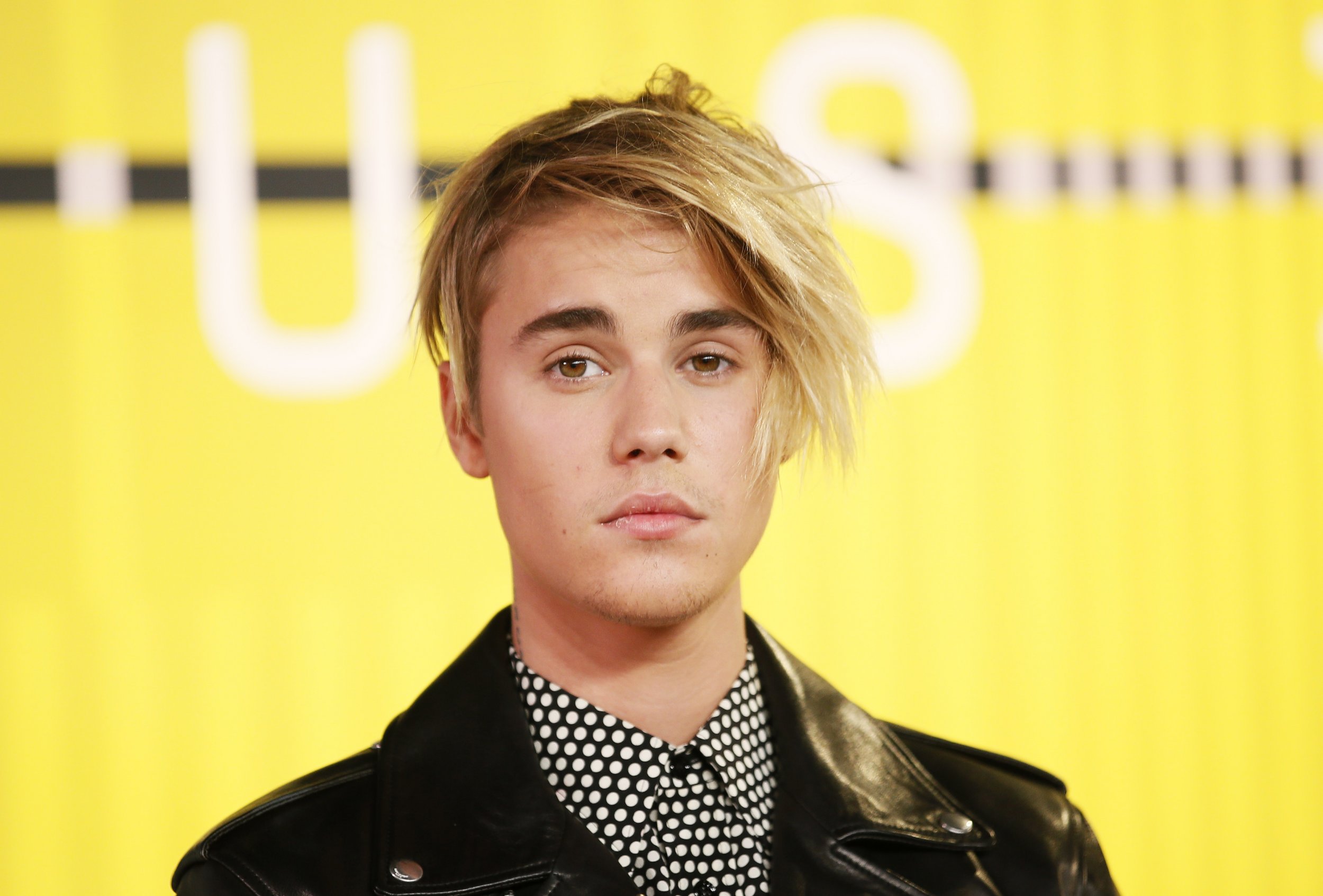 You can renew your faith in Justin again, Beliebers. The Canadian pop star turned bad boy is back with a new album, Purpose, and he unveiled its artwork on Friday in nine separate photos on Instagram. The album art was revealed through a multiple grid on Bieber's Instagram account, in succession to form a symmetrical grid on his feed, and it features a reverent Bieber, head bowed and cross tattoo situated between his hands. The artwork was crafted by Los Angeles–area graffiti artist Retna, who drew cryptic graffiti symbols in front of Bieber.
Specific details on Purpose have not been released thus far, save for the tease of two chart-topping singles, "What Do You Mean?" and the Skrillex and Diplo collaborative single "Where Are U Now." But the panel-by-panel unveiling revealed a few crucial things about Purpose. First off, the album will be released in "#5weeks," according to the photo captions, which would mean a November 13 drop.
The album may also have a religious flair. Of course, Bieber's philosophical kick isn't new. A previous Instagram post featured Bieber looking pensive, with the caption: "Seek and you will find me—God." But judging from the album's title and the distinctly prayer-like stance he's in on the album's artwork, it may finally be reflected in his music.
Fortunately for fans, though Bieber's sound has matured over the years—evolving from crooners like "Never Say Never" to R&B slow jams to his current downtempo EDM-tinged tracks—the new artwork shows that the dude still loves being shirtless.
Historically, the Biebz has been a fan of the slow, gradual reveal. Earlier this year, he direct messaged a select few of his Twitter fans with mysterious drawings of clocks bearing snippets of lyrics to his single "What Do You Mean?" His last album, Journals, featured tracks that were released once a week from October 2013 to December 2013.
But for this latest roll-out, he may have taken a cue from Harlem rapper A$AP Rocky, who back in April unveiled At.Long.Last.A$AP using the multiple-photo grid technique. (A$AP is a notorious Instagram innovator, and he has been using his account as a revolving art installation. In May, he collaborated with artist Robert Gallardo to bring followers a photo experience in which, over the course of 10 hours, he shared over 150 photographs of an evolving grayscale gradient comprised of Polaroids, paintings and pattern work, according to BuzzFeed. It lost him about 100,000 confused followers in the process, but it was an ingenious way to attract attention to his upcoming album.) But Justin Bieber has one of the most popular accounts on Instagram, boasting 40 million followers to date (compared with Rocky's 2.1 million), meaning that music marketing on Instagram just took a whole different turn.
It's fitting too that Instagram recently launched @Music, an account on the app that follows the movements of musicians on Instagram, and features "off-the-beaten path, hard-to-find accounts," as Instagram CEO Kevin Systrom was quoted as saying to BBC. Whether it'll take off is a different question: As of press time, the account has a mere 498,000 followers.
But @Music has one thing going for it: The old adage that a picture is worth a thousand words. In our tl;dr (too long, didn't read) era, musicians and other artists are pretty much required to acquiesce to the image-driven demands of their fans if they hope to successfully market their new projects. Now it seems that even Justin is a Belieber.
Justin Bieber Reveals His 'Purpose' Album Art Through Instagram | Culture