Justin Bieber Says Selena Gomez Will Always Have A Place In His Heart While Defending Wife Hailey Bieber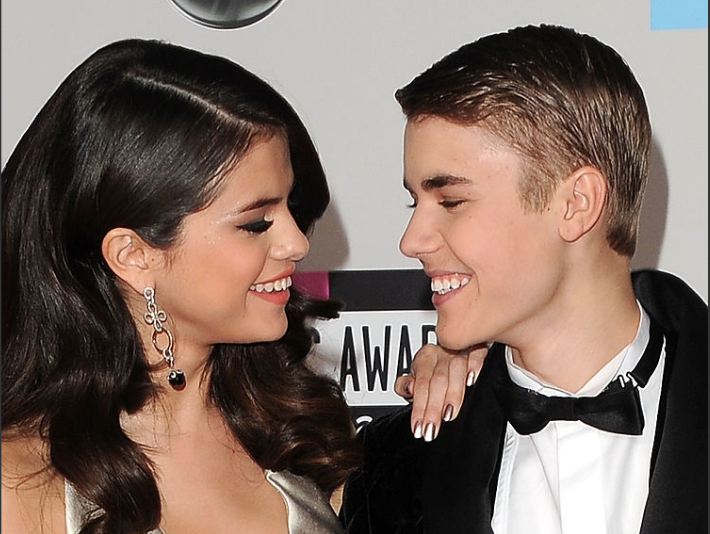 Justin Bieber rallied against a fan who claimed he doesn't belong with his wife, Hailey Bieber (formerly Hailey Baldwin), and in the process, said he'll always have a soft spot for ex-girlfriend Selena Gomez. Bieber challenged an Instagram user who claimed he was only married to Baldwin to get back at Gomez, who he last dated in early 2018.
The commenter, @JaileyIsAJoke, whos Instagram username is a jab at Bieber commented a hateful message toward the pop star and his wife. "You are NOT in love with Hailey! You only married her to get back at SG, plus Hailey sleeps with men like @ShawnMendes for fame and she's racist @wflig," wrote the user on an Instagram post of Baldwin Bieber posted Monday, as reported by Cosmopolitan.
He was quick to respond in a lengthy comment. "Ur immature the fact that you have an account dedicated to dissing my wife and I is absolutely absurd why would I dedicate my whole life to someone in marriage to get back and my ex, anyone who believes this is mean spirited or 10 years old or younger because a logical person doesn't talk or think this way u should be ashamed of yourself really," Bieber began.
Bieber then directly referenced the claim he's trying to get back at Gomez. "I absolutely loved and love Selena she will always hold a place in my heart, but I am head over heals in love with my wife and she is absolutely the BEST THING that has happened to me period." He also claimed people send his wife, Hailey, messages saying Bieber will always return to Gomez.
Not everyone was pleased with Bieber's spirited response. "Justin needs to grow up and stop being a big ass little boy," wrote Twitter user @shawnsenndes1. "He's gonna get comments like that all time regardless to whether he likes it or not. You have no right to try and 'Drag' a fan just because your marriage is failing."
Earlier in the day, Bieber posted an Instagram photo that explained he's taking a much-needed step back from music to focus on "deep-rooted issues" with himself. A part of his explanation also noted he wants to focus more on his relationship with Hailey and the chance of becoming a father. Bieber released his last album in 2015.