'Justin Bieber Seasons' Release Time: How to Watch the Justin Bieber YouTube Documentary
Justin Bieber has had a tumultuous few years that have seen him cancel a world tour, get married and battle Lyme disease. All of this and more will be explored in Justin Bieber: Seasons, a new documentary series airing as a YouTube Original on the video sharing site.
Fans of the "Yummy" singer will soon be able to watch two episodes a week of the documentary, that features sit-down interviews with Bieber's manager Scooter Braun, his wife Hailey Bieber, and Bieber himself, among others.
When is Justin Bieber: Seasons out on YouTube?
The first episode of the series will be released on Monday, January 27 at noon ET (11 a.m. CT / 9 a.m. PT), with the second coming on Wednesday, January 29 at the same time.
The 10 episodes will then release weekly on Mondays and Wednesdays on YouTube. Each episode of the show will be airing for free with ads on Justin Bieber's YouTube channel.
YouTube Premium subscribers, meanwhile, can watch the first four episodes now. New subscribers to the service can get one month free, after which time the service costs £11.99 a month. Premium offers not only early access to episodes of Justin Bieber: Seasons but also ad-free music, the ability to download videos to the YouTube app and YouTube Originals like Cobra Kai, Scare PewDiePie and BTS: Burn the Stage.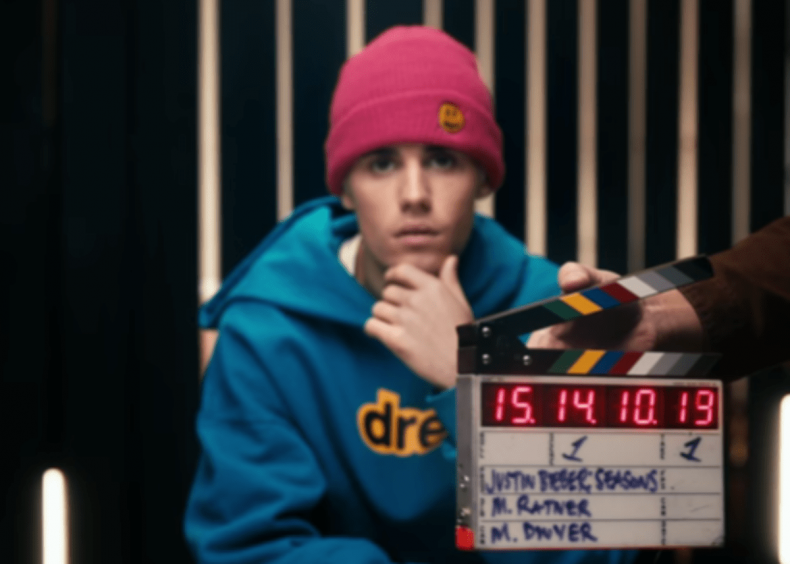 Per Variety, the series will focus on the last four years of Bieber's life starting with his 2016 Purpose World Tour—the July to October 2017 dates of which were canceled due to Bieber suffering from depression.
Variety teases that the doc will also, "reveal parts of Bieber's private life — including never-before-seen footage from his wedding this year to Hailey Bieber — featuring interviews with Hailey, his closest friends and collaborators, and Bieber himself."
In an Instagram post, the singer also revealed the documentary would discuss his battle against Lyme disease, writing: "While a lot of people kept saying justin Bieber looks like shit, on meth etc. they failed to realize I've been recently diagnosed with Lyme disease, not only that but had a serious case of chronic mono which affected my, skin, brain function, energy, and overall health. These things will be explained further in a docu series I'm putting on YouTube shortly.. you can learn all that I've been battling and OVERCOMING!! It's been a rough couple years but getting the right treatment that will help treat this so far incurable disease and I will be back and better than ever NO CAP."
The trailer for Justin Bieber: Seasons is on the singer's YouTube channel now. "As humans," we hear him say in the promo, "we go through so many ups and downs, so many good seasons, bad seasons, sometimes we wanna give up." The trailer also sees him working on his new album, his first since Purpose in 2015. The single "Yummy," which appears in this promo, is believed to be the first song from the new album, which the singer has been promoting on his social media using the hashtag #Bieber2020.
Justin Bieber: Seasons starts Monday, January 27 on YouTube.