Justin Bieber Apologizes to Taylor Swift for 'Hurtful' Instagram Post: 'I Thought It Was Funny But…It Was Distasteful and Insensitive'
Pop star Justin Bieber has apologized for a social media post he made in 2016 that upset Taylor Swift, but has hit back at her accusations that his manager Scooter Braun is a bully.
In a war of words playing out on social media, Swift took aim at Braun after his company purchased Big Machine Label Group, the singer's former label. This means that Braun now owns her back catalog, from her debut album in 2006 to her 2017 album, Reputation.
In a deal worth a reported $300 million, he also gets music by Reba McEntire, Sheryl Crow, Florida Georgia Line, Thomas Rhett, Rascal Flatts and Lady Antebellum, according to Bloomberg.
But Swift described on Tumblr her dismay at Scott Borchetta selling the label which included her music, and "thereby selling me and my future."
"This is my worst case scenario. This is what happens when you sign a deal at fifteen to someone for whom the term 'loyalty' is clearly just a contractual concept," wrote Swift.
"I learned about Scooter Braun's purchase of my masters as it was announced to the world. All I could think about was the incessant, manipulative bullying I've received at his hands for years."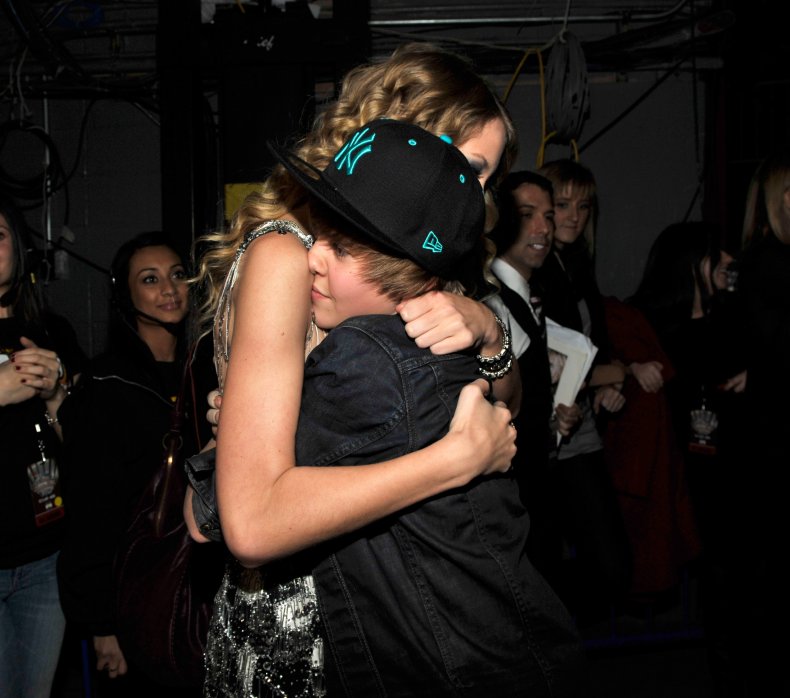 As an example, she described how Kim Kardashian, wife of Kanye West who is one of his clients, had "orchestrated" a recorded phone call which was then leaked.
She also accused Braun of getting his two clients together, West and Bieber, "to bully me online about it," referring to a screen shot of a Facetime between Bieber, Braun and West that Bieber posted on Instagram, apparently taunting Swift, with the words "Taylor Swift what up."
Bieber leapt to the defense of Braun, by first expressing regret for the Instagram post that had upset Swift.
"First of all, I would like to apologize for posting that hurtful Instagram post," Bieber said, adding that at the time, "I thought it was funny but looking back it was distasteful and insensitive."
He insisted that Braun "has had your back since the days you graciously let me open up for you. As the years have passed we haven't crossed paths and gotten to communicate our differences, hurts or frustrations.
"So for you to take it to social media and get people to hate on Scooter isn't fair. What were you trying to accomplish by posting that blog? Seems to me like it was to get sympathy," Bieber said before going on to say that both he and Braun "truly want the best for you."
Braun's wife, Yael Cohen Braun, claimed on Instagram that Swift did have the chance to buy her own masters but had "passed" on the opportunity.
"My husband is anything but a bully," she wrote. "He's spent his life standing up for people and causes he believes in."
Meanwhile, People and TMZ reported that Borchetta had notified Swift of the deal and that her father, a shareholder of Big Machine Label group, had known about the transaction "for at least a week."
However Swift's spokesperson told People Swift's father was not on the board of directors and did not know of the deal, meaning that his daughter only found out "from the news articles when she woke up."
In 2018, Swift signed with Republic Records, a label under the Universal Music Group. Her next album, Lover, will be out on August 23 under the Republic Records label.