Justin Bieber Wants to Fight Tom Cruise and People Really Want to Know Why
Singer Justin Bieber has challenged Hollywood star Tom Cruise to a UFC fight on social media. Yes, you read that correctly.
In the random outburst by Bieber on Twitter, the 25-year-old "Sorry" singer said: "I wanna challenge Tom Cruise to fight in the octagon. Tom if you don't take this fight your scared and you will never live it down. Who is willing to put on the fight? @danawhite [the president of UFC]?"
The challenge has since gone viral, being retweeted 18,000 times and racking up 84,000 likes. Bieber had previously tweeted "More music coming" to his fans, but whether this challenge to Cruise is related remains to be seen.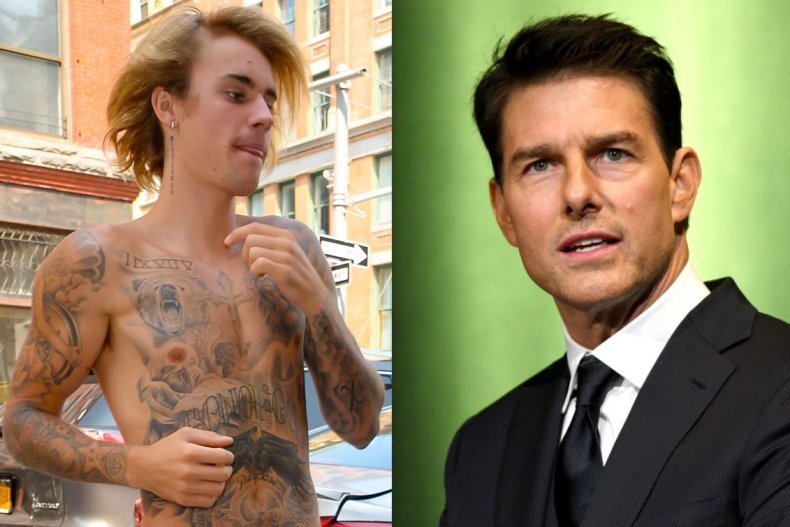 UFC star Conor McGregor responded to Bieber's message by offering to host the fight.
"If Tom Cruise is man enough to accept this challenge, McGregor Sports and Entertainment will host the bout," he said. "Does Cruise have the sprouts to fight, like he does in the movies? Stay tuned to find out!" McGregor added.
The former UFC featherweight and lightweight champion also offered to take on actor Mark Wahlberg on the same night.
"I challenge Mark Wahlberg on the very same card. Back when mark wahlberg was marky mark, I'd've still slapped the ears off him and took my ufc shares back," he said.
Plenty of people took to Twitter to announce their confusion.
"Read that JBiebs wants to challenge THIS man to a fight. Seriously, why? Look at him. Tom Cruise would own you," one person wrote.
"We live in a world where Justin Bieber is asking Tom Cruise for a fight in the octagon on Twitter. Stop the world, I'm getting off," said another.
Others announced they were delighted at the prospect of the two celebrities combating one another.
"I would pay American currency to watch Tom Cruise beat the absolute s**t out of Justin Bieber," said another. While someone else joked, "Somewhere tom Cruise is trying to find out who Justin Bieber is"
Even movie director Christopher McQuarrie, who helmed Cruise's last action film Mission Impossible: Fallout, joined the fun, joking on Twitter, "That is the last time I invite @justinbieber to a writers' round table."
Cruise, 56, is famous for doing a lot of his own stunts while starring as Ethan Hunt in the Mission Impossible series. The actor broke his ankle jumping between rooftops in London while filming for Fallout. Other stunts from the franchise have seen him climbing the world's tallest building, the Burj Khalifa in Dubai, and hanging off a plane during take off.