Justin Bieber's Former Pastor Carl Lentz Says He Was Fired for Being 'Unfaithful in My Marriage'
Carl Lentz, the former pastor of Justin Bieber was fired from Hillsong East Coast after having an affair. In an Instagram post on Thursday, Lentz went into more detail about his recent termination.
Lentz began the post explaining about how hard it is for him and his family (his wife Laura and their children) to leave the church after spending so much time there. Lentz also noted how when becoming a pastor, "you must live in such a way that it honors the mandate," and honor the church and God.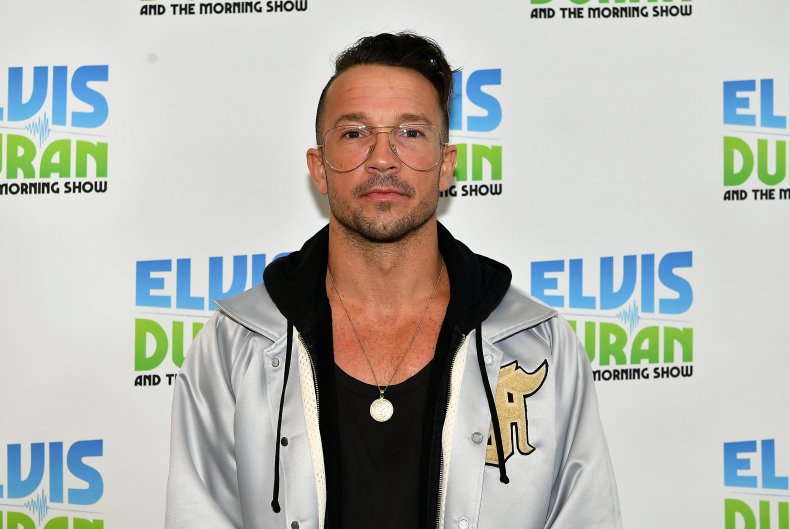 "When you lead out of an empty place, you make choices that have real and painful consequences. I was unfaithful in my marriage, the most important relationship in my life and held accountable for that," Lentz wrote.
"This failure is on me, and me alone and I take full responsibility for my actions. I now begin a journey of rebuilding trust with my wife, Laura and my children and taking real time to work on and heal my own life and seek out the help that I need."
The former Hillsong pastor then apologized to the Hillsong churchgoers who saw him as a leader. "I am deeply sorry for breaking the trust of many people who we have loved serving and understand that this news can be very hard and confusing for people to hear and process. I would have liked to say this with my voice, to you, in person because you are owed that. But that opportunity I will not have. So to those people, I pray you can forgive me and that over time I can live a life where trust is earned again." He also thanked his fellow pastors for their grace and kindness, especially through recent times.
Lentz concluded his message, noting that they don't know what lies ahead of them, but have faith in God moving forward.
"We, the Lentz family, don't know what this next chapter will look like, but we will walk into it together very hopeful and grateful for the grace of God," Lentz said.
Justin and Hailey Bieber, along with Bono, the Jenner sisters, Selena Gomez, and Kevin Durant are members of the Hillsong East Coast.
Religious News Service reported Wednesday that Lentz was fired as the branch's lead pastor for "leadership issues and breaches of trust, plus a recent revelation of moral failures." The firing was effective immediately. Brian Houston, the founder of the church said that the "decision was made in order to honor God."