Making America Great Again: How Celebrities Like Justin Timberlake and Beyoncé Are Helping After Hurricane Harvey, Charlottesville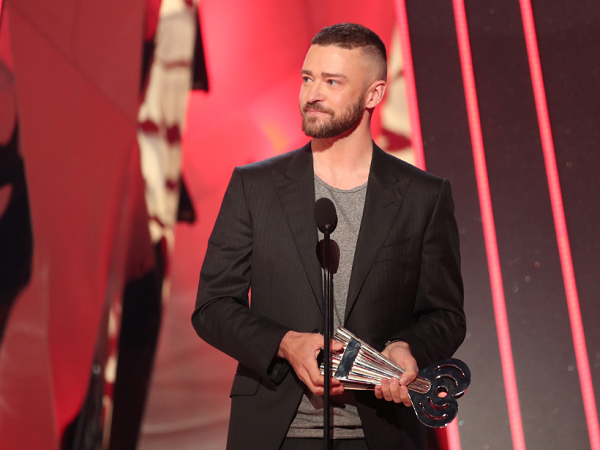 President Donald Trump ran his election campaign on the idea that he would "make American great again," but it seems to be the high earners of Hollywood who have shown the most commitment to improving the country after tragedy. Following a series of unfortunate events ranging from a white nationalist rally that turned violent in Charlottesville, Virginia to Hurricane Harvey bringing record-breaking rainfalls and flooding to Houston, celebrities have been making some of the biggest contributions to cleaning up, restoring and healing America.
In the wake of counterprotester Heather Heyer's death in Charlottesville on August 12, Dave Mathews Band announced on Monday it would host a benefit concert in honor of their hometown, with proceeds going toward the Concert for Charlottesville Fund, a charity aimed at assisting victims of the Charlottesville protests, their families and first responders, ABC News reported. The concert, which will be held at the University of Virginia's Scott Stadium in Charlottesville, is set for September 24.
The iconic rock band has enlisted the help of Justin Timberlake, Pharrell Williams, Ariana Grande, The Roots, Chris Stapleton, Cage the Elephant and Alabama Shakes singer Brittany Howard, all of whom will perform at the event.
Because tickets for the event are free, concertgoers are being asked to donate to the Concert for Charlottesville Fund instead.
The band's benefit concert comes just a few days after Texas rapper Bun B announced he would host a live telethon in an effort to raise money for Hurricane Harvey relief, with the help of fellow celebrity native Texans Beyoncé, Matthew McConaughey and Jamie Foxx, according to The New York Times. Other Hollywood A-listers like George Clooney, Barbra Streisand, Oprah Winfrey and Julia Roberts have also signed on to participate in the telethon, which will air on AMC, CBS, CMT, FOX and NBC on Tuesday at 8 p.m.
Celebrities have already made personal donations for Harvey victims and have banded together to help in raising money for them. NFL star JJ Watt, who donated $1 million of his own money towards hurricane relief, raised more than $27 million in donations. On Monday, the Texans defensive lineman said Charles Butt of the San Antonio-based H-E-B supermarket chain donated $5 million to his Harvey recovery fund.
Other notable celebrities, including Dwayne "The Rock" Johnson, Chris Brown, Jennifer Lopez, Alex Rodriguez, Jimmy Fallon, Ellen DeGeneres and several others have also banded together to donate and raise millions of dollars toward the American Red Cross's relief efforts.
Although the president was criticized for not meeting with families and storm victims during his initial visit to Texas in late August, he has also been generous with donations toward Harvey relief. Trump donated a total of $1 million of his own money to 12 different charities aimed at helping Harvey victims and restoring areas in Texas demolished by the storm, including the Red Cross and the Salvation Army, both of which the White House said on Monday would receive $300,000 from the president.
Hurricane Irma, which has already ravished Puerto Rico, is approaching the U.S., and some celebrities have already started to take action, using their social media platforms to send well wishes and encourage folks living in Florida and other areas within the Category 5 hurricane's path to leave the area. Meanwhile, others like Jane the Virgin star Gina Rodriguez have already started calling for financial support for Puerto Rico and other areas of the Carribean that have been severely affected by the storm.