Justin Timberlake Apology Explained: Why Singer Is Saying Sorry to Wife Jessica Biel For 'Strong Lapse in Judgment'
Justin Timberlake issued his wife a public apology following his hand-holding controversy with one of his co-stars in the upcoming drama film Palmer. In a statement shared Wednesday on Instagram, Timberlake, who is married to Jessica Biel, claimed he suffered a "strong lapse in judgment" when he was photographed holding hands with actress Alisha Wainwright.
Although Timberlake doesn't often respond to internet drama, he said he "felt it is important to address recent rumors that are hurting the people I love."
"A few weeks ago, I displayed a strong lapse in judgment—but let me be clear—nothing happened between me and my co-star. I drank way too much that night, and I regret my behavior. I should have known better," Timberlake wrote.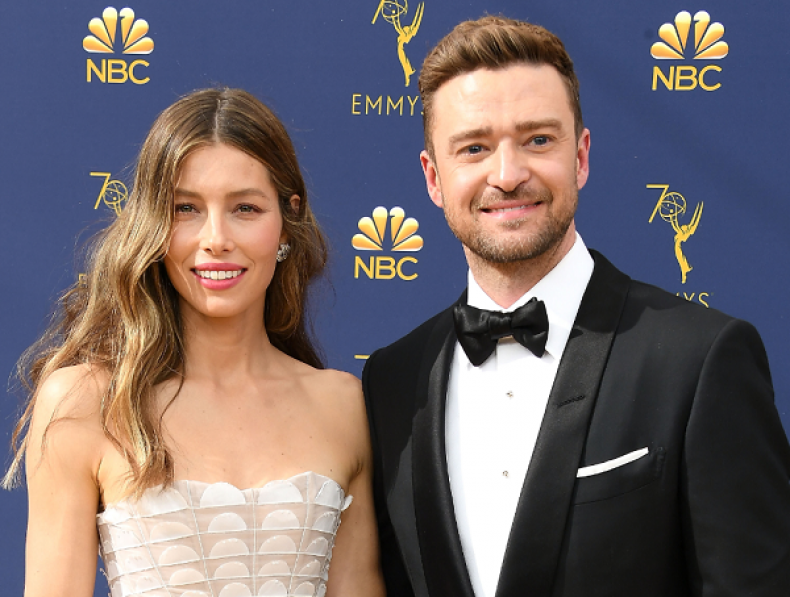 The former 'N Sync member, who married Biel in 2012, was photographed holding hands with Wainwright at a New Orleans bar last month. Other photos show the pair at the Absinthe House on Bourbon Street talking to each other while Wainwright's hand rests on Timberlake's knee. Timberlake, 38, did not have his wedding band on in any of the photos. British tabloid The Sun was the first to release the pictures.
The two were with castmates and crew members who were also in the city for the filming of Palmer.
In his open letter, Timberlake said the incident was "not the example" he wanted to set for the 4-year-old son he shares with Biel, Silas.
"I want to apologize to my amazing wife and family for putting them through such an embarrassing situation, and I am focused on being the best husband and father I can be. This was not that," Timberlake continued. "I am incredibly proud to be working on Palmer. Looking forward to continuing to make this movie and excited for people to see it."
Shortly after the photos went viral, a representative for Wainwright issued a statement denying any inappropriate behavior between the co-stars. "There is no validity to this speculation. [Timberlake and Wainwright] are currently working on a project together. Members of the cast and crew were all together," the actor's rep said in a statement to Us Weekly in late November.
Newsweek sought further comment from Timberlake but did not receive a response before publication.
Produced by Charles B. Wessler, the man behind the Oscar-winning film Green Book, Palmer follows the life of a college football star named Eddie Palmer (Timberlake), who returns to his small hometown following a stint in prison. Wainwright, 30, stars as Maggie Hayes, a teacher who develops a relationship with the ex-athlete.
The film's release date has yet to be announced.