Justin Trudeau Groping Incident: Prime Minister Acknowledges He Apologized to Reporter
Canadian Prime Minister Justin Trudeau addressed an alleged groping incident that took place in 2000, but explained that he did not act inappropriately.
Speaking on Thursday, Trudeau admitted he had apologized to a newspaper reporter after an incident at a music festival in British Columbia 18 years ago.
When asked by reporters on Thursday whether he had apologized to the woman, he initially said: "If I apologized later, it would be because I sensed that she was not entirely comfortable with the interaction that we had." He recanted when asked more questions and said he "apologized in the moment" but did not detail what this apology entailed.
After the interaction, an anonymous editorial appeared in the Creston Valley Advance newspaper, accusing Trudeau of "groping" and "inappropriately handling" a journalist at the event. The article said that Trudeau had attempted to apologize to the reporter by saying, "I'm sorry. If I had known you were reporting for a national paper, I never would have been so forward."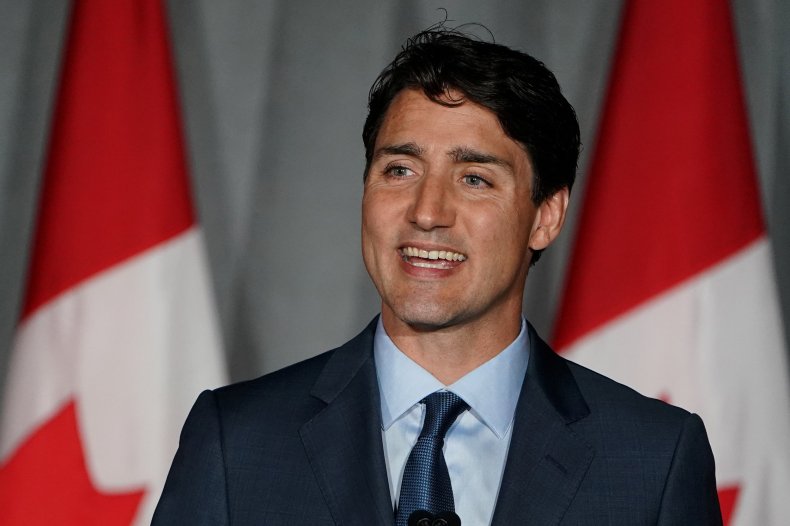 Trudeau flatly denied the allegations on Sunday. "I remember that day in Creston well. I had a good day that day. I don't remember any negative interactions that day," the prime minister said.
Conservative politicians rebuked Trudeau for his initial comments, comparing the prime minister to disgraced film director Harvey Weinstein, who has been charged with numerous sexual misconduct crimes, including rape. "Well, I'm sure Harvey Weinstein said that he couldn't recall things either," Michelle Rempel, a member of the Canadian parliament, told the Huffington Post Canada.
On Thursday, Trudeau changed his approach and responded to the allegations.
"I've been reflecting very carefully on what I remember from that incident almost 20 years ago. I do not feel that I acted inappropriately in any way," the prime minister told reporters. "But I respect the fact that someone else might have experienced that differently."
The prime minister has previously been championed for his promotion of women's rights and sought to connect the incident to recent discussions around workplace misconduct and the prevalence of sexual harassment and assault.
Despite his commitment to gender equality, politicians and the public have been more critical about his response to his own misconduct allegations. Two former Advance employees who spoke with the reporter who levied the allegations have also denounced Trudeau's response, with the former publisher saying Trudeau was "tap dancing" around the issue.
Justin Trudeau Groping Incident: Prime Minister Acknowledges He Apologized to Reporter | World