Who Is Andrew Scheer? Conservative Could Become Canada's New Prime Minister As Justin Trudeau Faces Calls To Step Down Amid Blackface Scandal
When Canadians elected Prime Minister Justin Trudeau nearly four years ago, he vowed to bring about the kind of progressive change that had long felt unattainable under his Conservative predecessor, Stephen Harper.
After all, Trudeau famously said when he introduced Canada's first gender-balanced Cabinet shortly after assuming office, marking his first major step in a progressive direction, it was "2015."
At the time, it felt like Canada was taking a firm step into the future—but now, it is Trudeau's actions from the past that have come back to haunt the Canadian Prime Minister, threatening to unravel his chances of another four years in power as the country's upcoming federal election quickly approaches.
With photos and, now video, of three separate instances of Trudeau wearing brownface and blackface as a younger man having come to light, the Prime Minister has said he cannot remember exactly how many times he might have worn makeup to intentionally darken his face.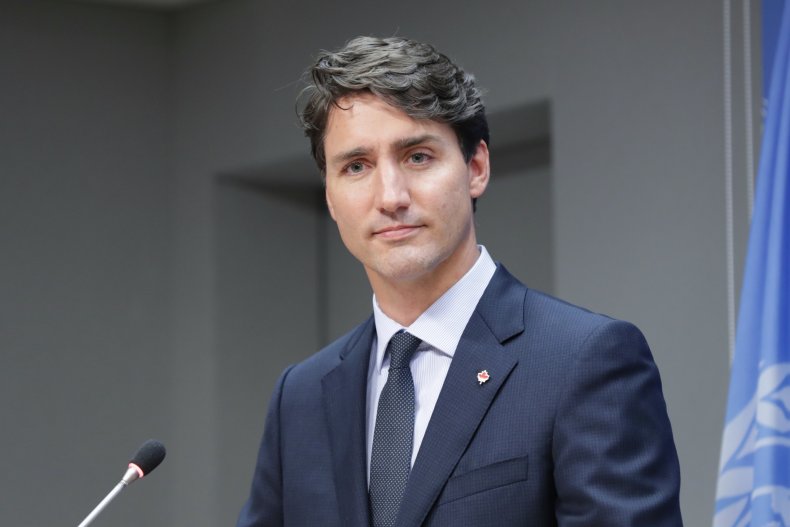 Brownface and blackface, which involve white people painting their faces darker for supposed entertainment, has long been condemned as a racist caricature, and Trudeau had never made mention of taking part in it, until this week, when a photo of him wearing dark makeup on his face neck and hands at a 2001 "Arabian Nights" themed party at the West Point Grey Academy, a private school he taught at, emerged.
With this fresh scandal following closely on the heels of the explosive SNC-Lavalin controversy that has dogged the Canadian Prime Minister, it is possible that Trudeau's days in power could be numbered.
Already, Trudeau has faced calls to resign, however it seems unlikely that he will bend, with the Canadian leader asserting that "if everyone who is running for office needs to demonstrate that they've been perfect every step of their lives...there's going to be a shortage of people running for office."
But while the prime minister appears determined to stay in power, Canadians may not give him the choice if they decide to vote him out of office in October—and if they do, it is likely to be Conservative Party Leader Andrew Scheer who will replace him.
Who is Andrew Scheer?
Scheer, a social conservative from Saskatchewan has broken a number of records along the way to his bid for the country's top job, with the now 40-year-old making history as the youngest candidate to run for Conservative leader at the age of 38.
He was also the youngest Speaker in Canadian history, having served as the Speaker of the House between 2011 and 2015.
Whereas Trudeau has actively sought to build a reputation reflecting progressive values, Scheer has tried to deflect focus from his own conservative values on key issues, including abortion, equal marriage and transgender rights.
Instead, he has sought to focus his campaign on bringing unity to his party and balancing the budget.
Despite his efforts to appear relatively neutral, Trudeau's scandal has only served to remind some of his staunchest Liberal supporters of Scheer's own past transgressions.
Among them are controversial comments the Conservative made during a debate on same-sex marriage in Parliament in 2005, which saw him compare the idea of two people of the same sex getting married to perceiving a dog's tail to be one of its legs.
"How many legs would a dog have if you counted the tail as a leg?" Scheer asked at the time. "The answer is just four...Just because you call a tail a leg doesn't make it a leg. If this bill passes, governments and individual Canadians will be forced to call a tail a leg, nothing more."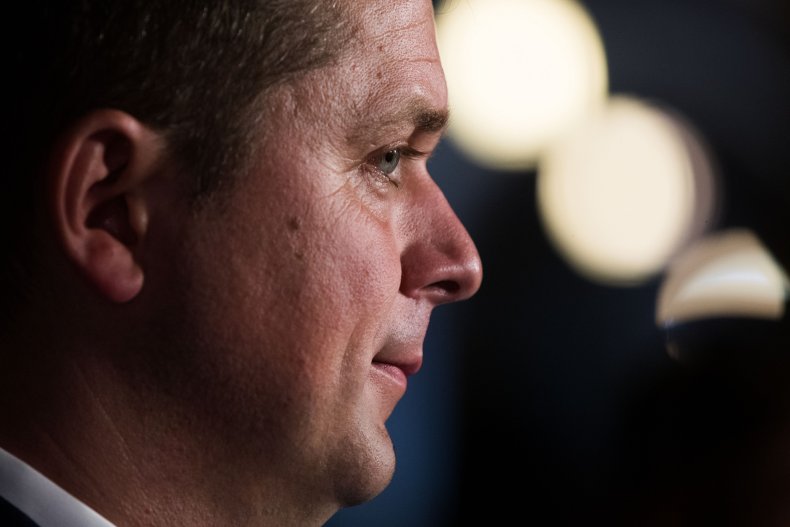 To date, the Conservative has not apologized for the comment. He also has refused to say whether his views on same-sex are the same.
What he has said is that, if elected prime minister, he will not seek to re-open the debate on issues that are, in his view, "closed," such as same-sex marriage and abortion.
Despite his own controversies, Scheer has been outspoken in condemning Trudeau over the growing brownface/blackface scandal, with the prime minister's rival asserting that he is "not fit to govern."
Meanwhile, Liberal supporters who might agree with Scheer on that point- but not quite enough to vote Conservative-could decide to cast their ballots in favor of Canada's third major party, the New Democrats Party.
Jagmeet Singh, the leader of the NDP, has also spoken out against Trudeau's past actions, asserting that the repeated instances of brownface and blackface show an "ongoing pattern of behavior" of mocking the "lived reality" that many in Canada, including the NDP leader, who is Sikh, face.
"How do you look someone in the eye that has mocked the lived reality that I have lived, but more importantly, what a lot of Canadians have lived," Singh said.
An average of polling data published by the Canadian Broadcasting Corporation and most recently updated on Thursday shows the Conservatives moving narrowly ahead of the Liberals at 34.9 percent, compared to Trudeau's party's 33.9 percent. Meanwhile, the NDP have dipped to 13.2 percent.
Who Is Andrew Scheer? Conservative Could Become Canada's New Prime Minister As Justin Trudeau Faces Calls To Step Down Amid Blackface Scandal | World