Justin Trudeau Says He Will Address 'Backsliding of Women's Rights' in U.S. With Mike Pence During Canada Visit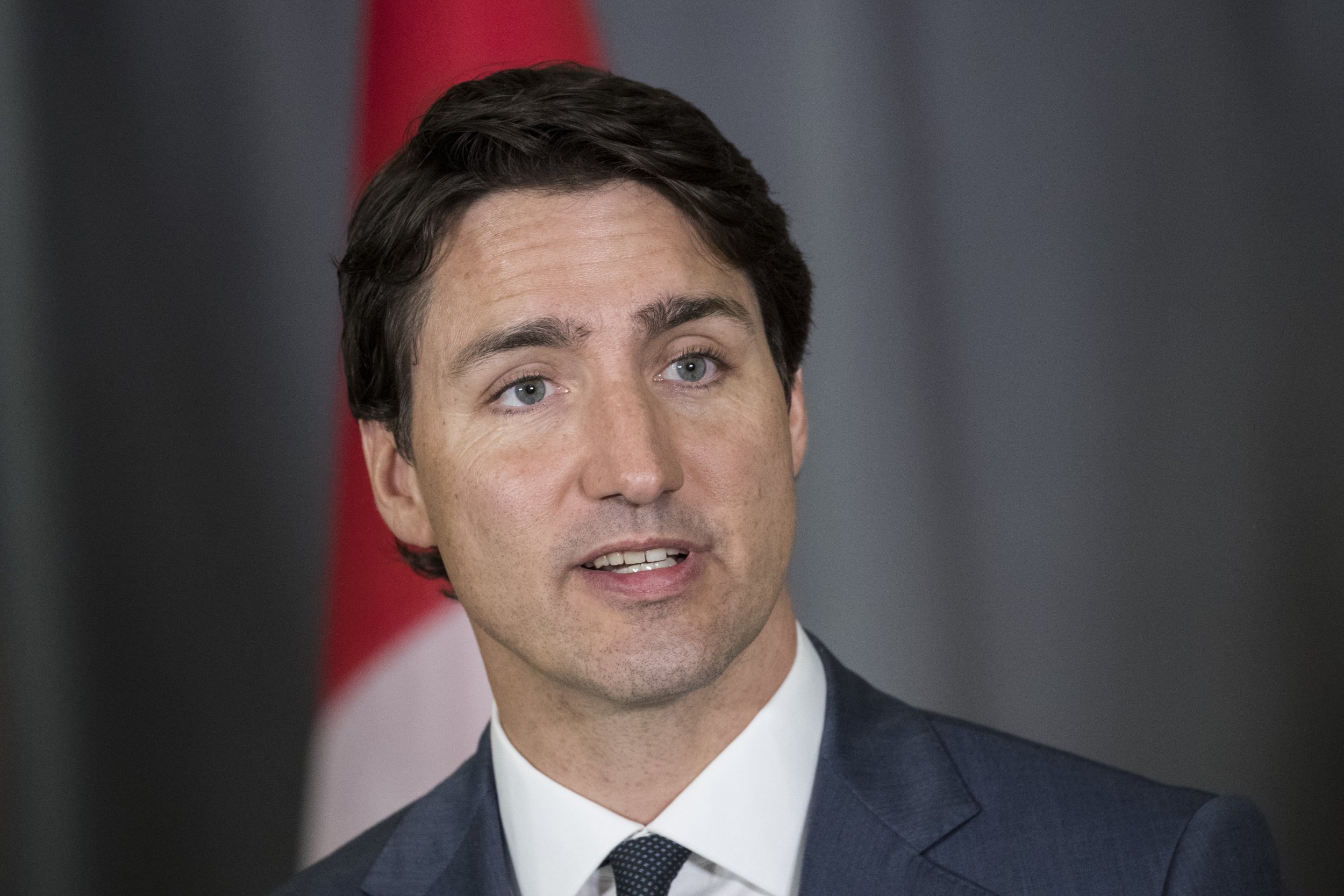 Canadian Prime Minister Justin Trudeau said he will likely address with Mike Pence the "backsliding of women's rights" being led by "conservative movements" in both the United States and Canada during the U.S. vice president's trip to Canada.
Speaking to reporters in Ottawa on Wednesday, Trudeau suggested that while a planned meeting with Pence would mostly center around the new trade deal between the two countries and Mexico replacing the North American Free Trade Agreement (NAFTA), the rise of anti-abortion legislation in states across the U.S. would also be a focal point.
"Obviously I am very concerned with the situation around the backsliding of women's rights that we're seeing from conservative movements here in Canada, in the United States and around the world," Trudeau can be seen telling reporters in video published by the Canadian Broadcasting Corporation.
"I will have a broad conversation with the vice president in which, of course, that'll come up," he said. "But, we're going to mostly focus on the ratification process of NAFTA and making sure that we get good jobs for Canadians."
Trudeau's comments come following the passage of a wave of anti-abortion laws across the United States, where anti-abortion advocates hope to get the issue back in front of the Supreme Court with the goal of seeing the rule protecting a woman's right to abortion overturned.
Earlier this month, Alabama passed the most restrictive abortion bill in the country, issuing a near blanket ban on abortion even in cases of rape and incest and seeing doctors face up to 99 years behind bars for carrying out the procedure.
Meanwhile, Missouri Governor Mike Parson signed a bill banning abortion beyond eight weeks of pregnancy, allowing exceptions only in the case of a medical emergency, excluding even pregnancies resulting from rape or incest.
Mississippi, Kentucky, Ohio and Georgia have also all approved "heartbeat" bills, which rule out abortion once a fetal heartbeat can be detected, which typically takes place around the sixth week of pregnancy, a point at which many women are still unaware they are pregnant.
Pence is set to start his trip to Canada on Thursday, making the vice president the highest-ranking Trump administration official to make a formal visit to Ottawa.
The visit comes amid tense relations between the neighbours after Trump imposed tariffs on steel and aluminum imported from Canada. In addition to trying to soothe the relationship between the two countries, Pence will also be pushing for the ratification of the deal reached by the two countries and Mexico to replace NAFTA.