Justin Trudeau Delivers Love Letter to the EU Plus a Free Trade Warning on CETA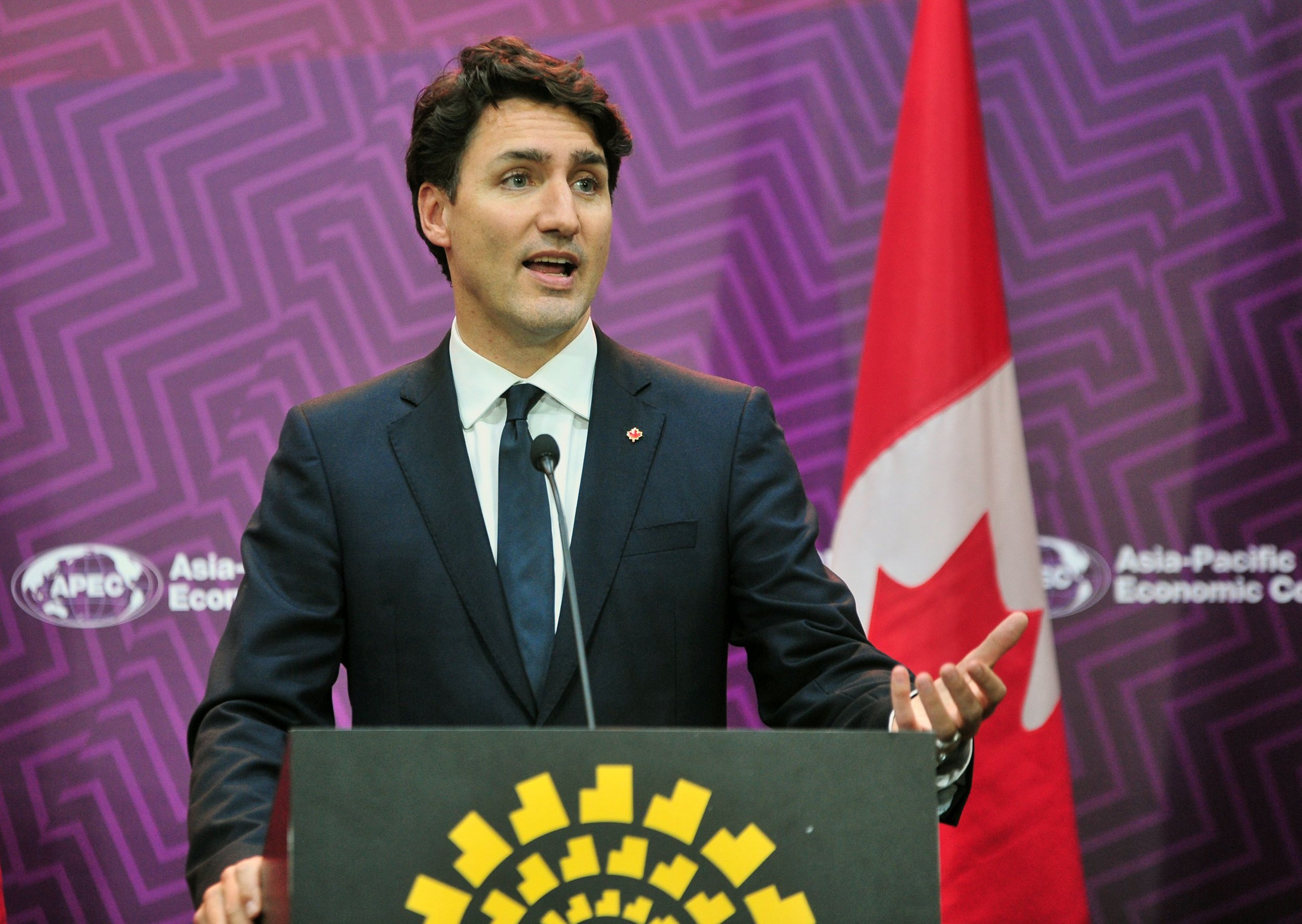 Justin Trudeau has delivered a paean to the ideals of European integration and global free trade, while warning in the same speech that the new Canada-EU trade deal (CETA) could be among the last signed.
Addressing a packed European parliament chamber Thursday, whilst Members of the European Parliament (MEPs) scrambled to take shots of the Canadian premier on their smartphones, Trudeau said the newly-signed CETA trade agreement was a demonstration of Canada and the EU's respect for one another.
And, laying out a markedly different position on the bloc to his fellow North American leader President Donald Trump, Trudeau said the EU is "a truly remarkable achievement and an unprecedented model for peaceful co-operation."
"An effective European voice on the global stage isn't just preferable, it's essential," he said.
But, Trudeau warned, the CETA deal would be watched closely by other countries, and would be taken as a blueprint if it succeeded, but as a cautionary tale if it failed.
"If we are successful, CETA will become the blueprint for all ambitious future trade deals. If we are not, this could well be one of the last," Trudeau said.
In what appeared to be an oblique reference to Trump, and to the populists gaining traction ahead of several key elections in Europe this year, he said that in CETA "we have built something, something important, especially at this moment on your continent and mine."
He said that voters who have concerns about the impact of free trade on their livelihoods had "valid" concerns, but insisted they would support free trade "as long as it creates better jobs and makes their lives more affordable."
CETA, he insisted, will do "just that" because "at its heart, CETA is a framework for trade that works for everyone," he said.
The path to the agreement had often been fraught, notably last October when a Belgian regional parliament almost scuppered the deal by voting against it.
But, Trudeau said Thursday: "This is just the beginning. For Canada and the European Union, the best is yet to come."