Trudeau Says Canada Won't Halt Illegal Border Crossing Despite Opposition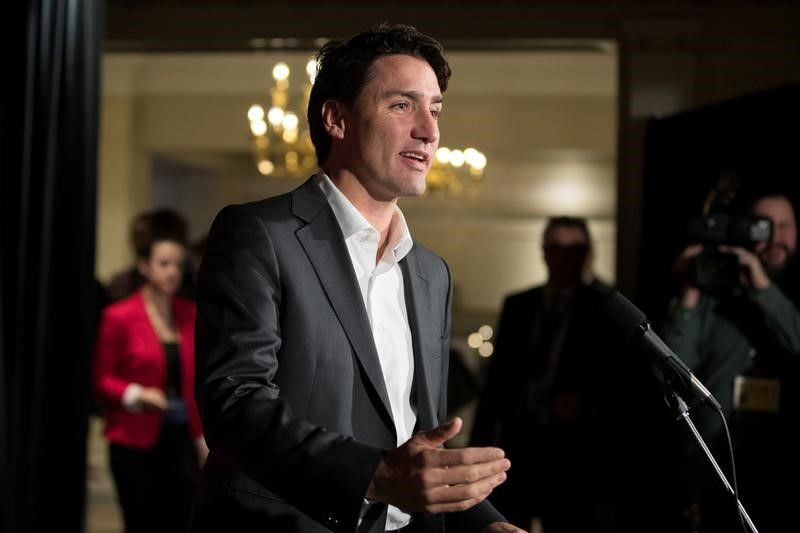 Canada will continue to accept asylum seekers crossing illegally from the United States but will ensure security measures are taken to keep Canadians safe, Canadian Prime Minister Justin Trudeau said on Tuesday.
The number of would-be refugees crossing into Canada at isolated and unguarded border crossings has increased in recent weeks amid fears U.S. President Donald Trump will crack down on illegal immigrants, and photos of smiling Canadian police greeting the migrants have gone viral.
Opposition Conservatives want Trudeau's center-left Liberal government to stem the flow of asylum seekers from the United States because of security fears and a lack of resources to deal with them.
"We will continue to accept refugees," Trudeau told parliament. "One of the reasons why Canada remains an open country is Canadians trust our immigration system and the integrity of our borders and the help we provide people who are looking for safety.
"We will continue to strike that balance between a rigorous system and accepting people who need help."
Canadian police said on Monday they had bolstered their presence at the Quebec border and that border authorities had created a temporary refugee center to process a growing number of asylum seekers crossing from the United States.
The number of people making refugee claims at Quebec-U.S. border crossings more than doubled from 2015 to 2016. Last month, 452 people made claims in Quebec compared with 137 in January 2016.
The influx is straining police and community resources in the western prairie province of Manitoba and in Quebec, where cabs drop asylum seekers off meters away from the Quebec-U.S.border, the Canada Border Services Agency (CBSA) said.
The right-leaning Conservative opposition have called on Canadian authorities to hand illegal immigrants over to U.S. authorities as well as hire extra police and border service to counter any potential threat from the asylum seekers.
Public Safety Minister Ralph Goodale told parliament the border services agency and police are carefully monitoring the situation, and more resources would be provided if necessary.
If caught by police, asylum seekers are taken in for questioning. They are then transferred to the CBSA for fingerprinting and further questions. If people are deemed a threat or flight risk, they are detained. If not, they can file refugee claims and live in Canada while they wait for a decision.