Canada's Trudeau Makes a Splash—Literally, in a Kayak, and Of Course Cameras Were There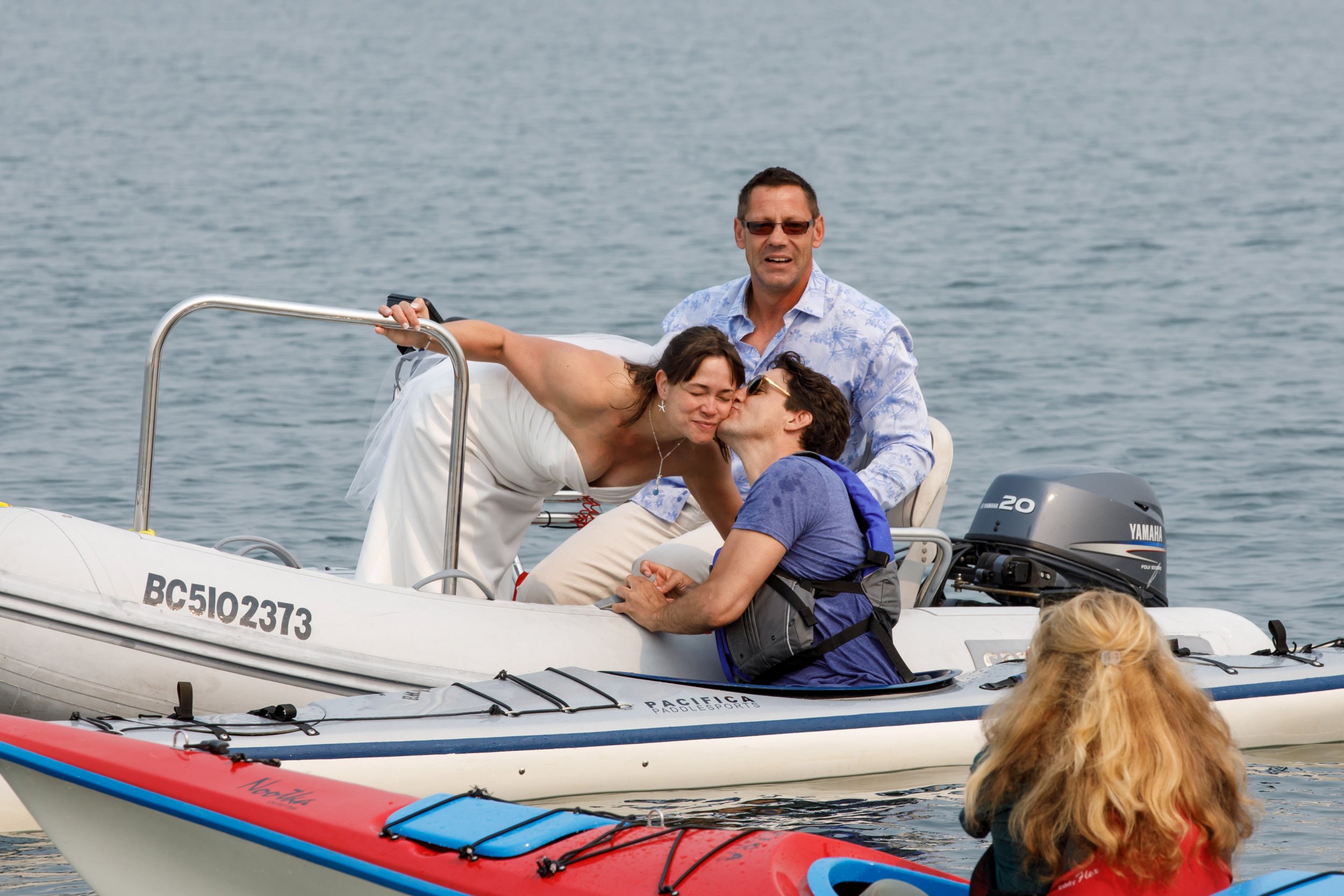 Canada's Prime Minister Justin Trudeau a.k.a. the most sporty world leader after maybe Russia's Vladimir Putin (seriously, put your shirt on), took a spill Saturday while trying to board a kayak at the Gulf Islands National Park Reserve near Victoria, Canada. Fortunately for the internet, there are pictures.
"I'm just happy the national media was there to capture that," Trudeau joked to CTV News.
He managed to keep his head above water, but the rest of his body was submerged, legs sent straight up in the air. Yet he emerged with a smile because he's Trudeau and there were cameras nearby and thank you universe.
It should be noted Sophie Trudeau, the prime minister's wife, managed to stay afloat just fine. Just saying.
To make it even more of a magical Trudeau spotted-in-the-wild moment, a nearby couple on their wedding day sailed up beside the prime minister (because it's Canada and of course a couple got married on a boat).
"He said, 'I'm not going to take my shirt off this time,"' Michelle Gruetzner, the bride, told CTV News, referring to a past impromptu Trudeau shirtless selfie appearance the prime minister made at a wedding ceremony last year.
Trudeau's appearance at the lake was to promote the protection of Canada's West Coast waters from pollution, but also acknowledge the economic benefits of the lake.
OK fine, we can talk about pollution, but then can we talk more about falling out of a kayak? Please. Thank you.