Justin Trudeau Just Took Down Donald Trump and Theresa May With One Comment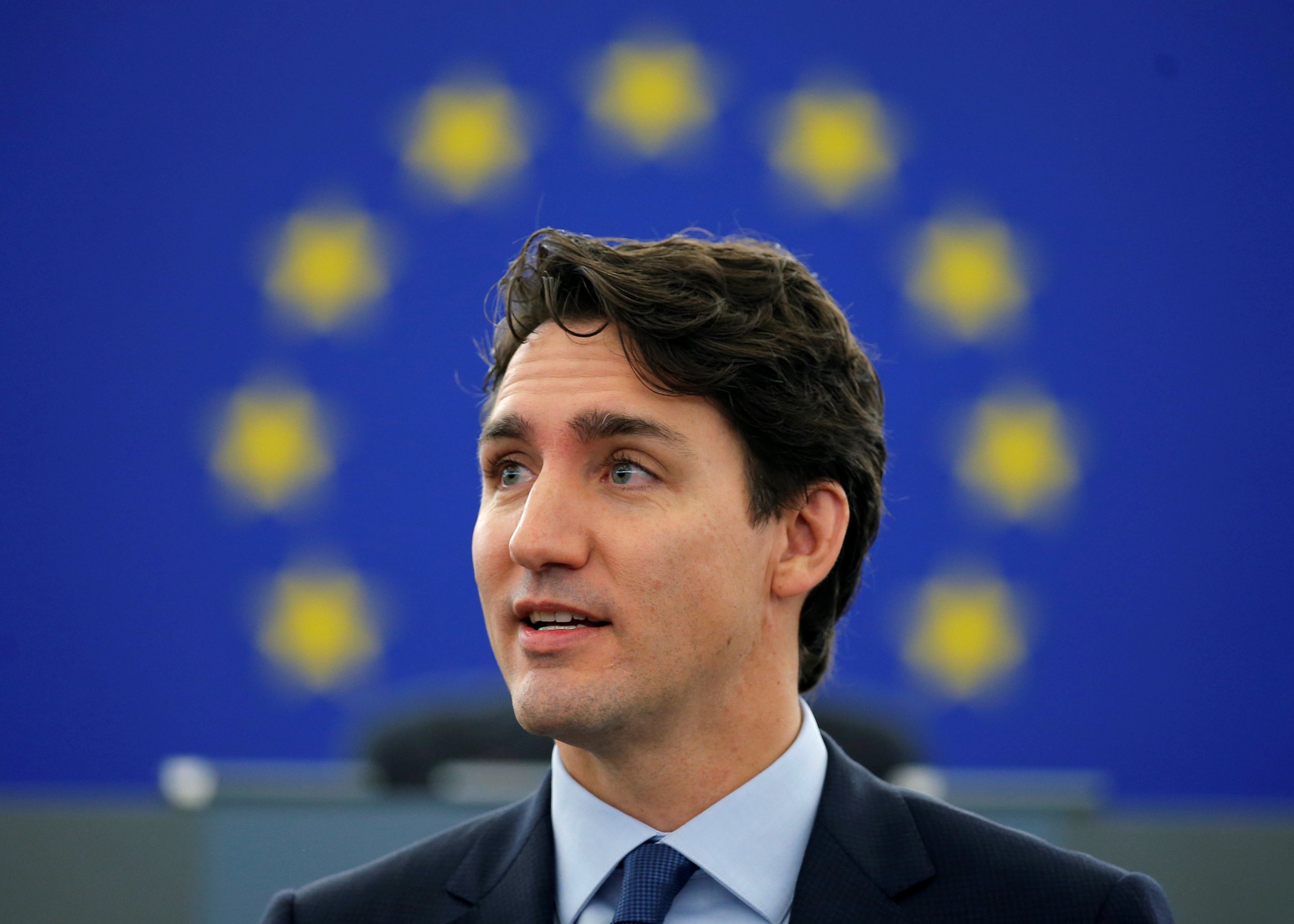 Canadian Prime Minister Justin Trudeau has taken a pop at the political direction of the U.S. and the U.K. in a conversation with Ireland's new Taoiseach Leo Varadkar.
During his official visit to Ireland, Trudeau said in a joint press conference with Varadkar that Canada and Ireland had major allies who were going in a "different direction" from them, underlining his souring relationship with U.S. President Donald Trump.
"There are tremendous opportunities for countries like Canada and Ireland, at a time where perhaps our significant allies and trading partners in the case of both the U.S. and the U.K. are turning inward or at least turning into a different direction," Trudeau said in comments carried by AFP.
The Canadian prime minister's opinion was shared by Varadkar, who took the opportunity to discuss Britain's decision to leave the European Union, and underlining the similarities between Ireland and Canada's leaders-as opposed to those of the U.S. and U.K.
"We each share a relationship with a very big neighbor, a neighbor that has to a certain extent decided to go in a different direction at least for the time being," Varadkar stated, adding: "I can't see a scenario where Britain could remain a member of the EU, even in transitional period, and then negotiate other trade deals on their own."
Trudeau's comments on Canada's neighbor come as President Donald Trump hit out at the country over a trade dispute, with Trump accusing Canada of "dumping" prices of lumber.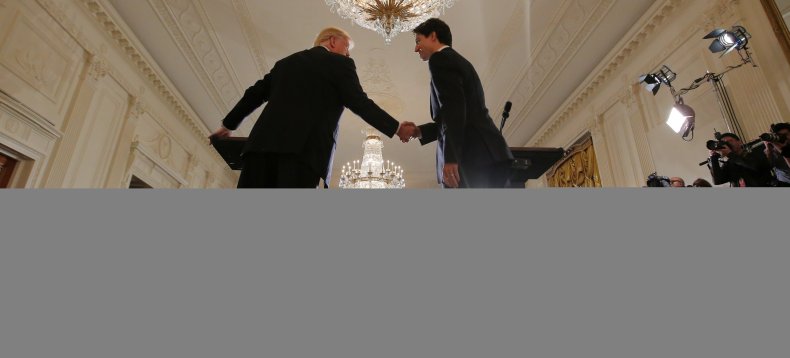 "Things like this, I don't regard as being a good neighbor, dumping lumber," Trump said on Tuesday in comments carried by US News. "If NAFTA were functioning properly, you wouldn't be having these kinds of very prickly, very unfortunate developments back to back… So, in that sense, it shows that NAFTA has not worked as well as it should," he added.
Trudeau also took the opportunity to criticize Trump as the pair's relationship further splintered, hitting out at the U.S. president over his decision to pull out of the Paris climate deal, telling reporters: "The choices made by the United States on trade and climate change are at odds with the majority of G20 countries, or even all the other G20 countries," AFP reported.