Wexit: Conservative Canadians Are Calling For A 'Western Exit' From Trudeau's Liberal Government
As Canadian Prime Minister Justin Trudeau celebrated the Liberal Party's narrow election victory on Monday evening in Montreal, miles away in Western Canada, Conservatives were discussing "Wexit."
"Wexit," a clear play on Britain's "Brexit," is exactly what is sounds like: a "western exit" from the rest of Canada.
Separatist calls for Wexit initially began among oil and gas workers in Alberta, who have expressed deep frustrations with the Liberal government for ignoring their concerns, including growing anxieties around pipeline projects that have been left in limbo.
By Monday night, it became clear just how much those frustrations have grown over the past four years, however, with Albertans turning the province almost entirely blue.
Meanwhile, support for the Wexit movement appeared to surge on social media, with "Wexit" trending on Canadian Twitter, while a VoteWexit.com facebook group appeared to skyrocket in membership, according to a report from Canadian broadcaster CTV.
By Tuesday morning, the VoteWexit.com group had at least 73,100 members, with many expressing outrage over the prospect of another four years under a Liberal government.
"There's a massive disconnect between these western provinces and Ottawa, and now with the results it's going to get worse," former Conservative MP Rona Ambrose explained, speaking on Canadian broadcaster CTV's National News election panel.
"It used to be the west wants in, and now it's the west wants out, and it's a serious discussion," she said.
According to an online survey conducted by Research Co. in August, Ambrose appears to be right that a growing faction of Albertans want "out" of Canada, with at least three in 10 saying they felt the province would be better off as its own country.
Alberta's Conservative Premier, Jason Kenney, had said in a Twitter statement that same month that he did not want to see his province pushed out of Canada, however.
"Albertans have been rightfully frustrated by the unfair deal we are getting in the Federation, going as far as to even express support for separation," he said.
"I don't want to let [Trudeau] push us out of our country," he said. "I'd rather focus on separating him from the Prime Minister's office."
According to the VoteWexit.com website, a number of rallies have been organized across Alberta for the month of November, with demonstrators expected to ramp up calls for Wexit.
Rallies have been planned for November 2 in Edmonton, November 16 in Calgary and November 30 in Red Deer. It is unclear how many people are expected to attend, but Newsweek has reached out to organizers for more information.
Newsweek has also contacted Ambrose for comment.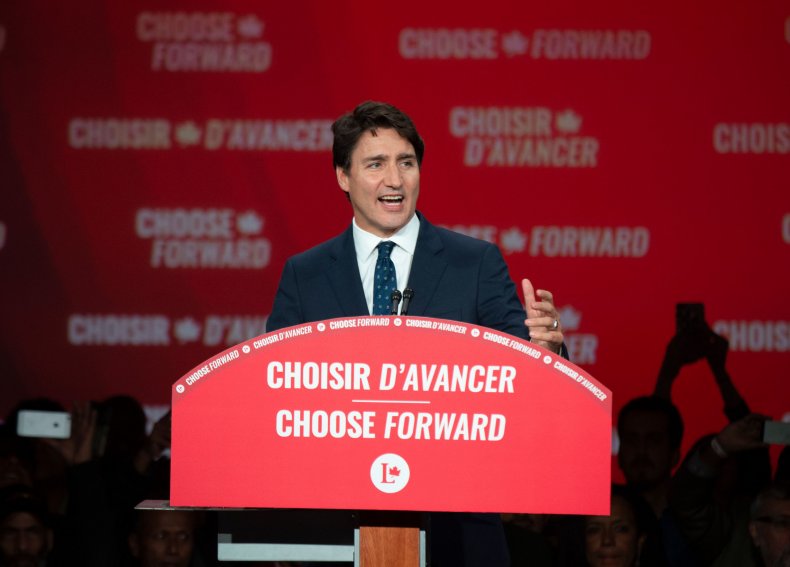 Wexit: Conservative Canadians Are Calling For A 'Western Exit' From Trudeau's Liberal Government | World