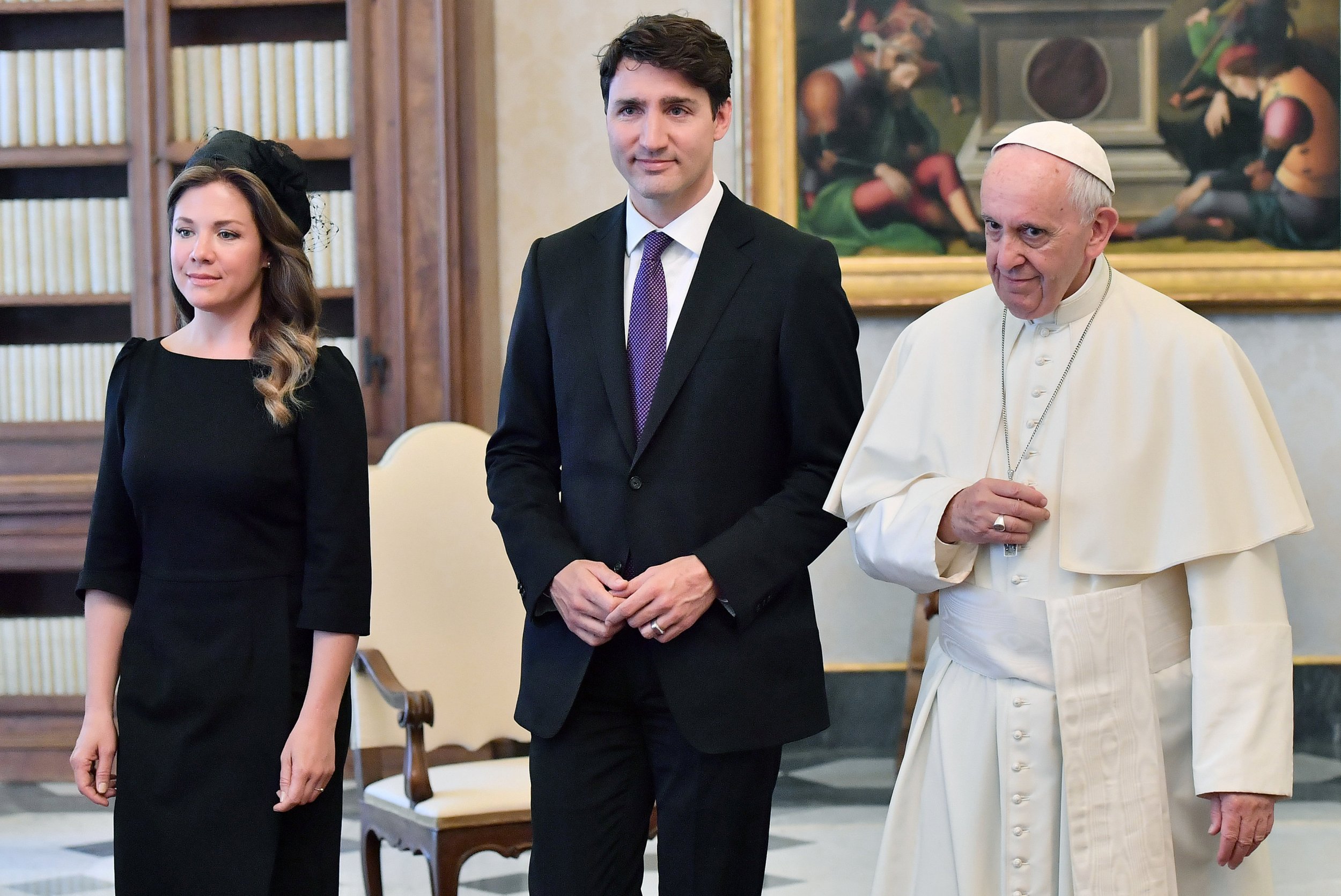 Canadian Prime Minister Justin Trudeau met with Pope Francis on Monday and asked him to apologize for the Catholic Church's role in the residential school system that abused indigenous children for more than a century.
Beginning in the late 19th century, around 150,000 indigenous children were taken from their families and forced to attend the boarding schools, which were set up to assimilate them into Canadian society. Children robbed of their identity, and banned from speaking their native language or taking part in their culture. There were also allegations of physical, sexual and mental abuse by staff.
The last school closed in 1996 and were largely run by the Catholic Church. As many as 6,000 children died while in the schools. Canada's Truth and Reconciliation Commission, which was set up inform the Canadian public about the schools, and to study the trauma suffered by those forced to attend them, called on the pope to make an apology in Canada.
"I told him about how important it is for Canadians that we move forward on real reconciliation with Indigenous peoples and highlighted how he could help by issuing an apology," Trudeau told reporters following the 42-minute long meeting. The Globe and Mail reports that the pope indicated that a formal apology to survivors is in the works. Trudeau invited the pontiff to Canada, where he is expected to make the apology.
Related: Justin Trudeau meets Emmanuel Macron and the rest is bromancew
Formal apologies have also been made by the Anglican, Presbyterian and United churches, which also ran some of the schools. The previous pontiff, Pope Benedict, met with survivor of the system Phil Fontaine in 2009, but did not formally apologize. Instead, he shared his "sorrow" and "sympathy."
It's not the first time Pope Francis has said sorry on behalf of the Catholic Church. He previously apologized for the failure of the church to intervene during the 1994 Rwandan genocide.
The official Vatican statement on the meeting between Trudeau and the pope did not include information on the apology. The two men "focused on the themes of integration and reconciliation, as well as religious freedom and current ethical events," the statement said.
Trudeau met Pope Francis at the Vatican on Monday, during a trip to Italy for the G7 summit. Trudeau's meeting came the week after U.S. President Donald Trump met with the pope.