Justin Trudeau Prepares for 'Disruptions' After U.S. Election, Hopes for 'Smooth Transition'
Canadian Prime Minister Justin Trudeau said Thursday that Canada needs to be ready for possible "disruptions" if the U.S. presidential election does not go smoothly.
President Donald Trump has warned that the election could be rigged by Democrats seeking to elect Democratic presidential candidate Joe Biden. Trump has claimed that the use of mail-in ballots created an atmosphere ripe for fraud and corruption. While Trump said in September that the transition of presidential power would be "smooth," he has also implied that Democrats would have to cheat to win the election. Trudeau expressed hopes Thursday that the U.S. election would not be contested, but that Canada was preparing for any election night scenario.
"I think we're certainly all hoping for a smooth transition or a clear result from the election, like many people around the world," Trudeau said.
"If it is less clear, there may be some disruptions and we need to be ready for any outcomes," Trudeau added, "and I think that's what Canadians would expect of their government and we're certainly reflecting on that."
Trudeau said that the job of the Canadian government was to "be ready for all outcomes," but did not expand on what that preparation entailed. Trudeau also told reporters that he did not offer public opinions on American political procedures "as a matter of course."
Newsweek reached out to Trudeau's office for comment.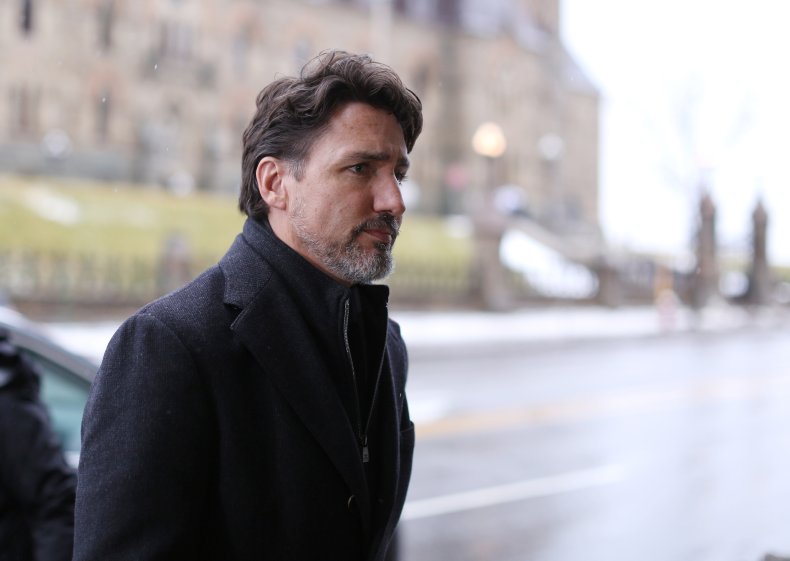 Trump has predicted that the counting of mail-in ballots could delay the final election tallies for an indeterminate amount of time. At a September campaign event in Virginia. Trump told the crowd he was in favor of a "smooth, beautiful transition" as long as the voting was conducted honestly.
"I could be leading and then they'll just keep getting ballots and ballots and ballots and ballots," Trump said, claiming that officials could be counting mail-in ballots long after Election Day was over. Trump said that a final winner might not be declared "for months because this is a mess."
Trump has drawn a line between mail-in voting, in which registered voters are automatically sent a ballot, and absentee voting. Voters must request absentee ballots, a method Trump has used.
"I'm an absentee voter because I can't be in Florida because I'm in Washington," Trump said during a July briefing at the White House. "We have a lot of absentee voters and it works."
According to Ballotpedia, five states—Colorado, Hawaii, Oregon, Utah and Washington—send registered voters ballots automatically, although in-person voting is still an option.
Because of the threat of the coronavirus being spread at public polling places, 15 other states have instituted a temporary mail-in ballot system for the general election in November.
Justin Trudeau Prepares for 'Disruptions' After U.S. Election, Hopes for 'Smooth Transition' | World