Queen Of Canada: Elizabeth II Is About To Meet Justin Trudeau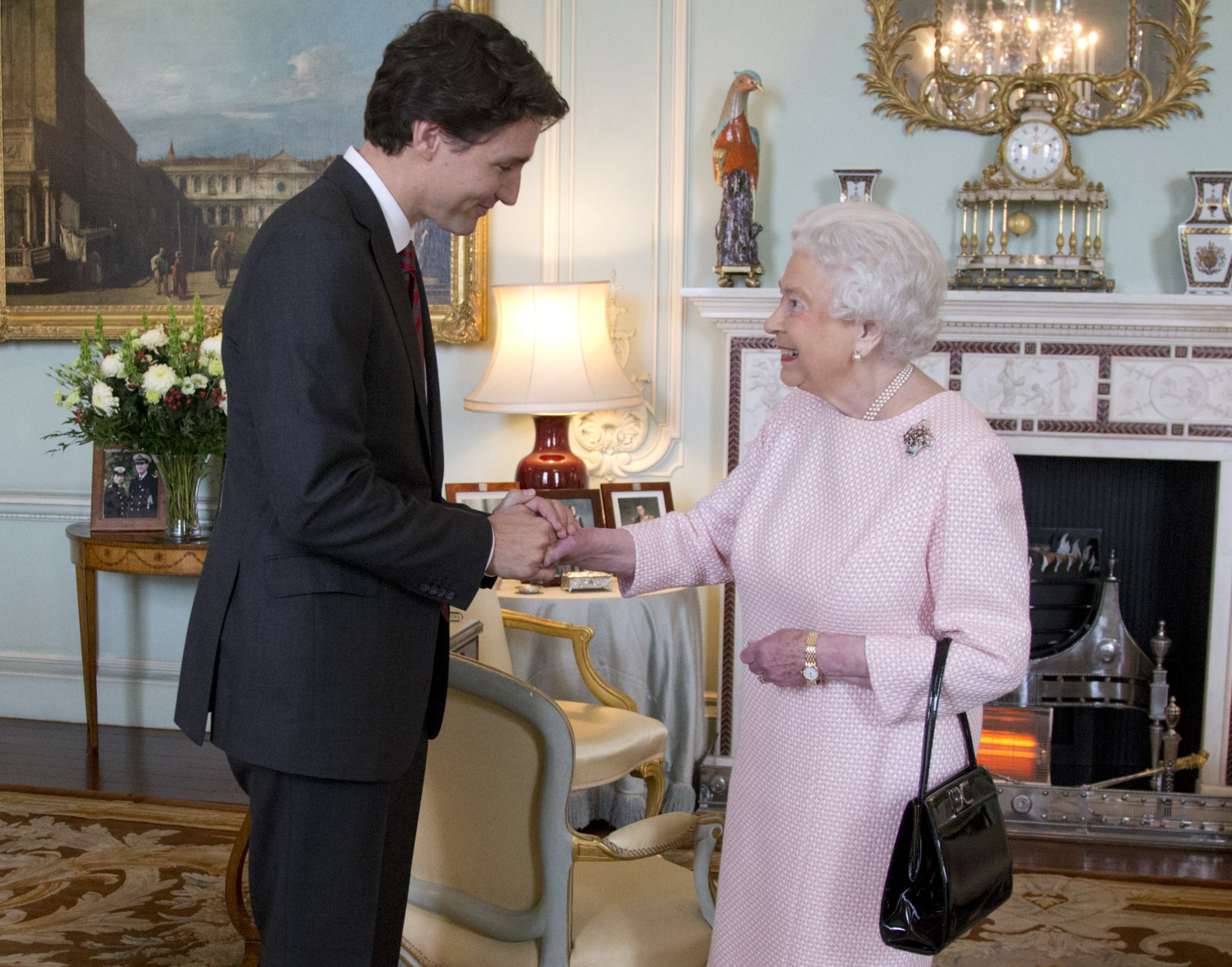 Canadian Prime Minister Justin Trudeau will meet Queen Elizabeth II for a private audience at her Scottish residence on Wednesday.
The Queen will receive Trudeau at the Palace of Holyrood in the center of the Scottish capital Edinburgh, CBC reported.
Elizabeth II did not travel to attend Canada's 150th birthday celebrations at the weekend; Prince Charles, the Prince of Wales and her first son, attended the ceremony instead.
Trudeau is in Europe ahead of the G20 summit this weekend, and visited Ireland's new premier Leo Varadkar in Dublin on Tuesday.
Wednesday will mark the second time that Trudeau has met the Queen in his capacity as prime minister; the pair met in 2015 during a visit to Britain that also included an audience with Britain's then-premier David Cameron.
But that meeting didn't mark their first encounter altogether; at the time, the Queen remarked on the "extraordinary" changes between that day and when Trudeau shook her hand as a child in the 1970s.
The young Trudeau had been accompanying his father, Pierre, then the Canadian premier, on a U.K. visit.
"She was always lovely and gracious. She was very tall which points out how little I was at the time. They were nice moments because I knew how much my dad liked her," Trudeau said before his first meeting with the monarch in 2015. "You could tell my father was really proud to be introducing his son to the Queen."
"I will say, you were much taller than me the last time we met," Trudeau told the Queen at their meeting.
The elder Trudeau and the Queen met multiple times and are said to have enjoyed a good relationship. But Pierre did once cause controversy by executing a pirouette behind the monarch during a 1977 visit to Buckingham Palace.
Canadian Press photographer Doug Ball caught an iconic image of the moment, though was unclear exactly what Trudeau meant to signify with the move.
Canada remains a monarchy, and Queen Elizabeth is still its head of state—though Canada's monarchy is a separate constitutional entity from the British crown.
The Queen is represented in Canada on a day-to-day basis by a governor general at the national level, and lieutenant governors in each of the country's 10 provinces.