Justin Trudeau Calls Out Heckler's 'Racism' After Interruption About Illegal Immigration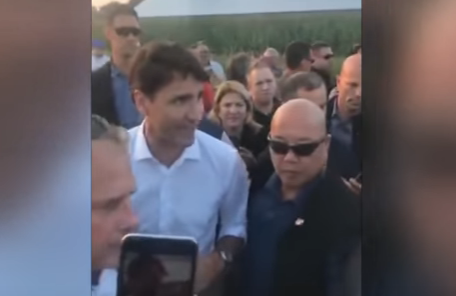 Canadian Prime Minister Justin Trudeau said he won't apologize for calling out a woman's "racism" after she interrupted him during a Quebec event.
While Trudeau was responding to questions at a corn roast near Montreal on Thursday, a woman interrupted the prime minister to ask if the federal government would repay the province for bringing in an influx of asylum seekers and other immigrants. Trudeau responded to the woman's question about "illegal immigrants" by saying she needed to learn to listen.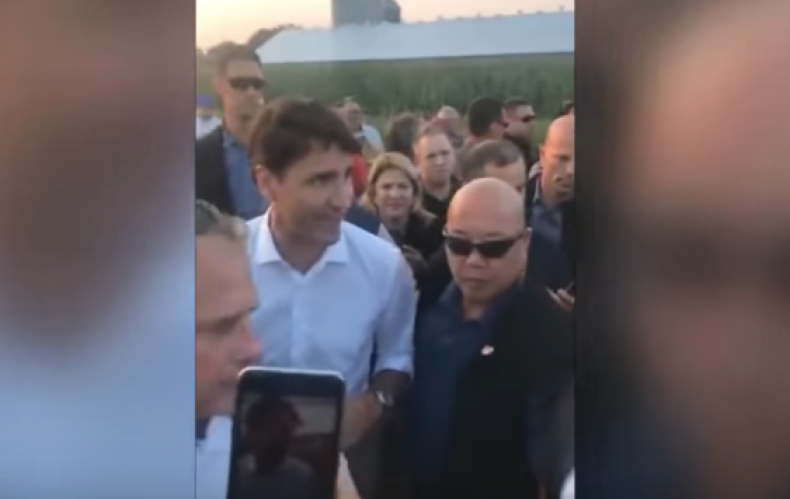 "I want to know when you are going to refund the $146m we paid for your illegal immigrants," the heckler said to him in French, which is the primary language in the Quebec province, GlobalNews reported.
"Your racism has no place here," Trudeau shot back at the woman in the corn roast audience. "Madame, one of the important things in politics to listen."
"You have not answered my question," the woman snapped back at the prime minister. She later approached Trudeau at the event and asked if he respected "Quebecois de souche," a phrase meaning "old stock Quebecers" as much as he does illegal immigrants. Trudeau later told news outlets he was weary of the country's political discourse and labeled it a "dangerous path."
"There has been a polarization in our political discourse", Trudeau told the Independent. "There are people who are trying to feed fears and intolerance for a broad range of reasons... I will remain positive and remain pulling people together, pulling communities together right across this country."