Justin Trudeau Refuses to Apologize for SNC-Lavalin Affair, but Says, 'I'm Making an Inuit Apology Later This Afternoon'
Canadian Prime Minister Justin Trudeau refused to apologize on Thursday for his office's role in the SNC-Lavalin affair, which has rocked his administration in recent weeks and saw the resignation of two key Cabinet members.
Speaking at a news conference in Ottawa on Thursday morning, Trudeau admitted that an "erosion of trust" took place within his government over the ethics scandal, which centers around accusations that the prime minister's office tried to quash corruption charges against major engineering and construction firm SNC-Lavalin.
However, when asked directly by a reporter whether he planned to apologize for the incident, Trudeau appeared to deflect, drawing attention to a formal apology he is expected to deliver to Inuit communities later on Thursday in Iqaluit, Nunavut, for Canada's mistreatment of Inuit during tuberculosis epidemics in the 1940s, '50s and '60s.
"I'm making an Inuit apology this afternoon," Trudeau said. "But, in regards to standing up for jobs and defending the integrity of our rule of law, I continue to say that there was no inappropriate pressure," regarding the SNC-Lavalin scandal.
At the center of the SNC-Lavalin affair were claims that the Montreal-based construction giant paid around $35.75 million in bribes to Libyan officials in an effort to win contracts there when the country was under Muammar el-Qaddafi's leadership. The company was also accused of going on to defraud the Libyan government for as much as $97.3 million.
Former Minister of Justice and Attorney General of Canada Jody Wilson-Raybould, who resigned from cabinet last month, accused Trudeau and his aides of pressuring her to drop a criminal investigation into the engineering and construction giant, citing fears that thousands of jobs would be put at risk and that such a move could also hurt the chances of Trudeau's Liberal Party in the upcoming federal election this year.
In the wake of these allegations, Jane Philpott, president of the Treasury Board, followed in Wilson-Raybould's footsteps, submitting her own resignation and asserting that the scandal meant she could no longer support Trudeau's administration.
Trudeau said on Thursday that he was "not aware" of the erosion of trust that took place within his government as he "should have been." However, he appeared to defend his office, claiming that any perceived pressure that came from his or his aides was part of an effort to "stand up for workers" and Canadian jobs.
The Canadian leader also maintained that Wilson-Raybould did not come forward to him with her concerns about the pressure she felt around the SNC-Lavalin file, asserting that "one of the things central to my leadership is fostering an environment where my ministers...feel comfortable coming to me when they have concerns."
"Indeed, I expect them to do so," he said. "In Ms. Wilson-Raybould's case, she did not come to me and I wish she had."
"If it's a real relationship and we truly are a team we can always acknowledge when we need to make adjustments," he added. "Things won't always be perfect, but there should remain a constant level of openness and dialogue."
The prime minister said that he was "obviously reflecting on lessons learned through this."
However, he asserted that he believes the Canadian public will ultimately "understand that a Canadian government always needs to stand up for workers, needs to stand up for jobs, needs to look for ways to grow the economy."
"What they are seeing in this context is the result of disagreements internally on the best ways to proceed," he said, later adding, "I can repeat and reassure Canadians that there was no breakdown of our systems, of the rule of law, of the integrity of our institutions."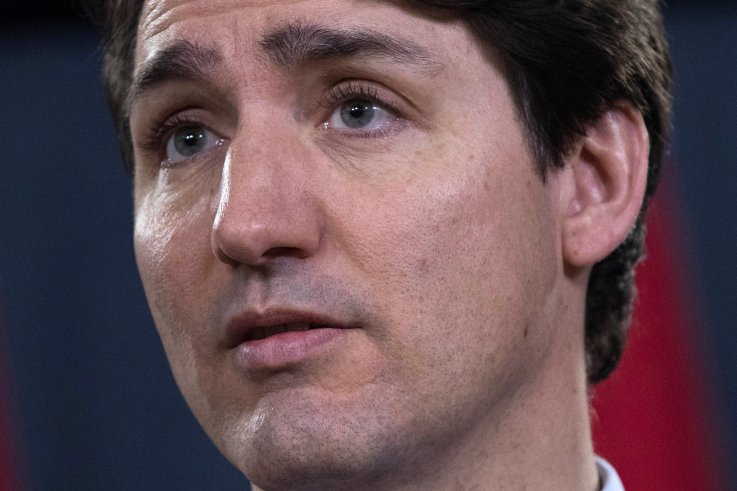 Justin Trudeau Refuses to Apologize for SNC-Lavalin Affair, but Says, 'I'm Making an Inuit Apology Later This Afternoon' | U.S.