Justin Trudeau Says Second Wave of COVID-19 Under Way, Canadians Won't Meet for Thanksgiving, But 'Have a Shot' at Christmas
Canadian Prime Minister Justin Trudeau said that Canada's second wave of COVID-19 is "already underway" while outlining plans to combat the virus so families can "have a shot" at gathering for Christmas.
Trudeau made the remarks during a televised address to Canadians focusing on the pandemic on Wednesday night. The prime minister said the country is "at a crossroads" concerning the virus and a steady course of action is needed to make sure the second wave is not worse than the first.
"The numbers are clear," Trudeau said. "Back on March 13, when we went into lockdown, there were 47 new cases of COVID-19. Yesterday alone, we had well over 1,000. We're on the brink of a fall that could be much worse than the spring."
"I know this isn't the news that any of us wanted to hear," he added. "It's all too likely that we won't be gathering for Thanksgiving, but we still have a shot at Christmas."
Canada celebrates Thanksgiving on the second Monday in October, which falls on October 12 this year. The holiday could come as COVID-19 cases rapidly increase, according to projections shared by Trudeau. He said that Canada has "the power to get this second wave under control" if preventative measures are followed.
The prime minister insisted that the country was working to ensure that personal protective equipment, therapeutic drugs and a potential vaccine would be inadequate supply, while urging Canadians to continue wearing masks, get flu vaccinations and download the country's COVID Alert tracing app.
Trudeau said that Canadians would continue to be aided financially during the pandemic, pledging to provide support for "all those who need it" until at least next summer. He dismissed concerns about spending, contending that "doing less would end up costing far more."
The prime minister also said that Canada "must keep making progress on reconciliation with indigenous peoples and on fighting systemic racism," while remarking "diversity is not just our strength, it's our competitive edge."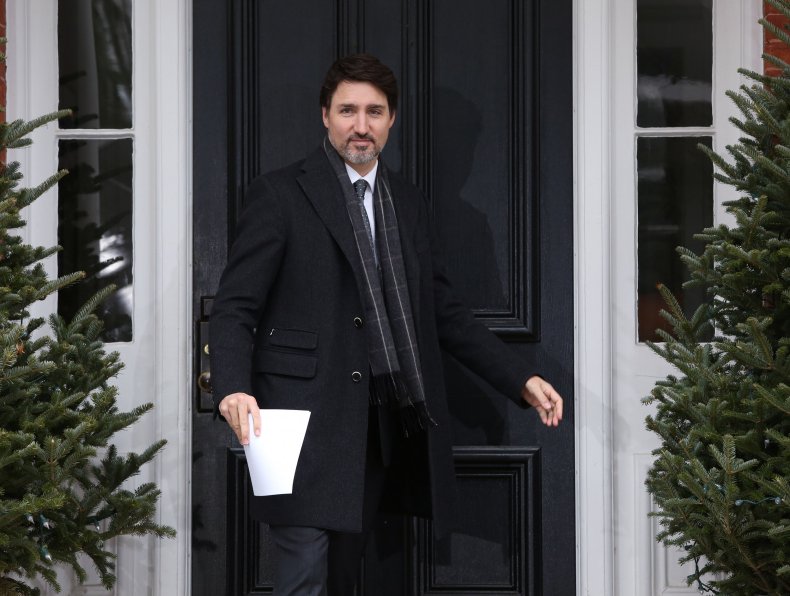 Trudeau described Canada's response to the pandemic as an effort to "build back better," a phrase which is perhaps best known as U.S. Democratic presidential nominee Joe Biden's campaign slogan. Trudeau has used the phrase multiple times recently, and U.K. Prime Minister Boris Johnson has done the same.
The origins of the slogan date back to before it was used by Biden, Johnson or Trudeau. The phrase has been used frequently in reference to disaster relief efforts since former U.S. President Bill Clinton introduced it while acting as United Nations Special Envoy for Tsunami Recovery in 2006.
Earlier on Wednesday, Canadian Governor General Julie Payette delivered a speech outlining the Trudeau government's agenda, including many remarks that the prime minister later echoed in his address.
The Speech from the Throne, which marks the beginning of each new parliamentary session in Canada, triggered an upcoming vote of confidence that could spell trouble for Trudeau's Liberal Party. Without the support of at least one of three opposition parties, a new national election is likely to be called.
Newsweek reached out to Trudeau's office for comment.