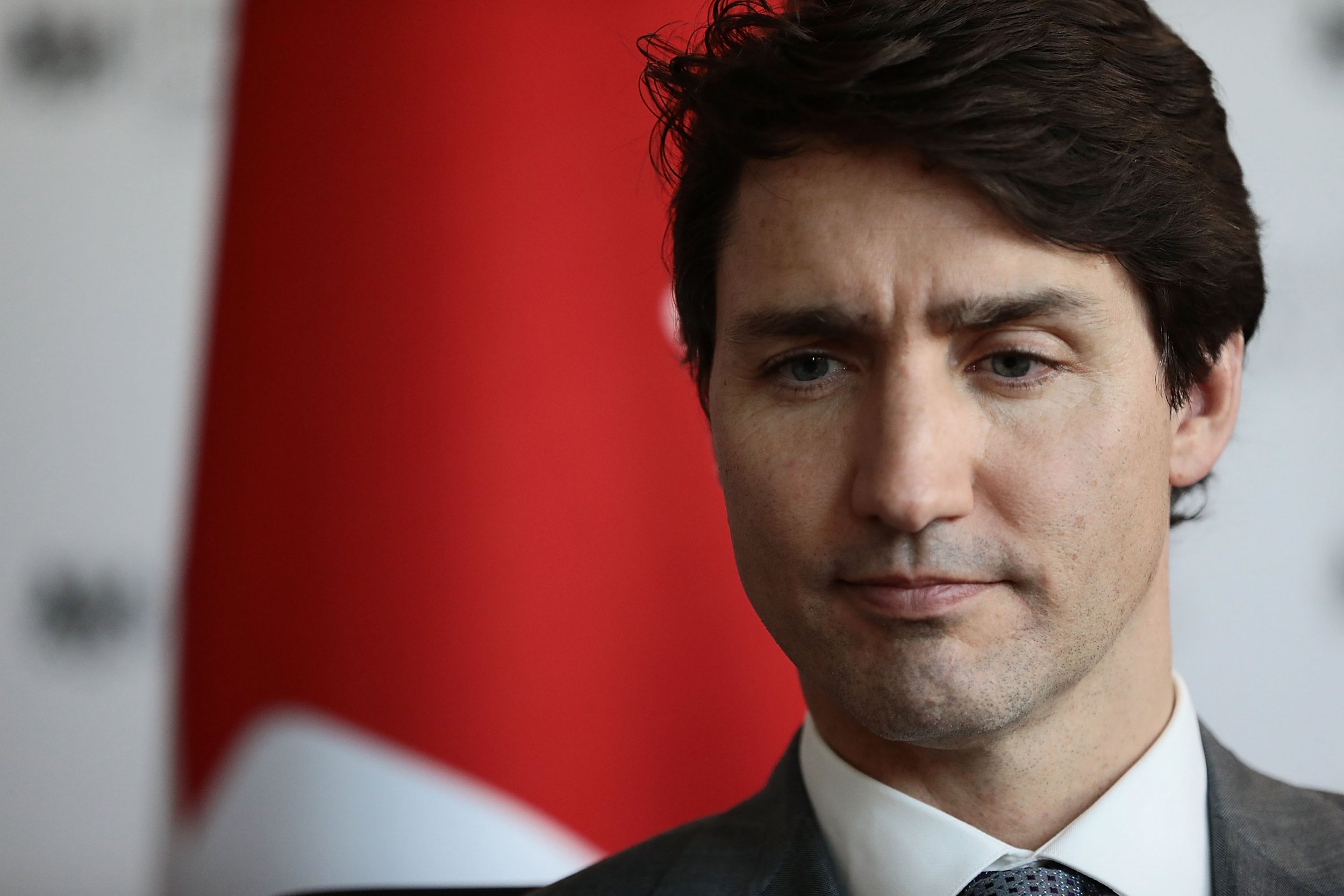 Canadian Prime Minister Justin Trudeau suffered another high-profile resignation from his government after a second female cabinet member left her position over an ethics scandal relating to corruption charges against a major construction firm.
Treasury Board President Jane Philpott resigned on Monday, stating that the scandal over Trudeau's alleged efforts to quash corruption charges against the SNC-Lavalin Group meant she could no longer support the government, CBC reported.
Philpott followed in the footsteps of Jody Wilson-Raybould, the former attorney general who claimed she had been pressured by Trudeau and some of his senior advisers to end prosecution of the Montreal company.
The loss of two female cabinet members means that Trudeau's famously gender-equal cabinet is at risk of losing its 50-50 male-female split. When asked why he was pushing the 50-50 number in 2015, Trudeau said, "Because it's 2015."
But now his female ministers are proving his most vocal internal critics. According to an op-ed written by Christie Blatchford for Canada's National Post newspaper, "Women were invited to Trudeau's cabinet table, but expected to play by old boys' rules."
Opposition lawmakers have also been lining up behind the former cabinet minister. New Democratic Party MP Niki Ashton, for example, voiced her support for both Philpott and Wilson-Raybould on Twitter, saying she had "respect for the strong principled women standing up to Trudeau and his crew. They need to come clean with Canadians now."
But with his government thrown into turmoil and the prime minister implicated in the scandal, gender imbalance in the cabinet could be the least of Trudeau's worries.
The growing saga rests on accusations that SNC-Lavalin paid around $35.75 million in bribes to Libyan officials to win contracts there when the county was still under the rule of Muammar el-Qaddafi. The company then allegedly went on to defraud the Libyan government of some $97.3 million, Bloomberg reported.
The criminal inquiry into SNC-Lavalin could risk thousands of jobs in Canada, the loss of which may hurt the chances of Trudeau's Liberal Party in federal elections later this year.
Trudeau and his aides thus allegedly pressured then-Minister of Justice and Attorney General Jody Wilson-Raybould to drop the criminal investigation into the company. After refusing to do so, Wilson-Raybould was demoted to be minister of veterans affairs in January and eventually resigned from the cabinet in February.
In her resignation letter, Philpott explained that "evidence of efforts by politicians and/or officials to pressure the former Attorney General to intervene in the criminal case involving SNC-Lavalin and the evidence as to the content of those efforts have raised serious concerns for me."
"Sadly, I have lost confidence in how the government has dealt with this matter and in how it has responded to the issues raised," she wrote.
Wilson-Raybould on Twitter praised the "incomparable" Philpott's decision to leave the cabinet, describing her as a "Mother of Country." She added, "You are a leader of vision & strength & I look forward to continuing to work alongside you."
Wilson-Raybould said she would remain a member of the Liberal Party and run for re-election in October. Philpott has not yet said what her plans are for October, but in her resignation letter said she intended to continue to serve her constituents.
As the House of Commons justice committee continues to hear testimony related to the case, Trudeau's party is trailing in the polls. The Liberals currently sit on 34 percent in national polls, according to the CBC, just behind the Conservative Party on 36 percent.
Conservative leader Andrew Scheer has already called on Trudeau to step down amid the allegations. "Justin Trudeau simply cannot continue to govern this country now that Canadians know what he has done and that is why I am calling on Mr. Trudeau to do the right thing and to resign," he said.
At a Toronto rally on Monday, Trudeau said his government respected the independence of the judiciary while also working to protect jobs. He also suggested that Philpott had been unhappy in her position "for some time," and that "I understand her decision to step down and I want to thank her for her service."