Justine Musk is 'Proud' of Elon Musk For Documentary That Shows Women Who 'Survived Horrific Violence'
Justine Musk, the ex-wife of Tesla co-founder Elon Musk, praised the SpaceX CEO for his involvement in the Netflix documentary, City of Joy. The author was married to Musk from 2000 to 2008.
"Very pleased and proud that my ex—you might have heard of him—helped get this documentary made about (one of my heroines) Eve Ensler and V-day's work in the Congo with women who survived horrific violence. Thank you [Elon]," Justine tweeted on Monday.
Both Justine and Elon contributed funding to City of Joy, which is available to stream on Netflix now. The movie follows a movement in The Democratic Republic of Congo that empowers women who have been sexually assaulted. City of Joy gives women and girls who have been raped a community to recover in love and support of strong women around them.
Director Madeline Gavin saw the magic of the city and wanted to bring it to viewers around the world. " I wanted to make a film that allowed audiences to feel what I felt when I first went to Congo—the tremendous strength, vitality, and commitment that these individuals had to each other and to imagining a future for themselves and their country," she said in a statement.
Justine penned a letter on her toxic relationship with Elon in 2010, which was published in Marie Claire. The letter referred to herself as a "starter wife" and noted his alleged dominating behavior. She explained a moment at their wedding when, while dancing, Elon called himself "the alpha" in their relationship.
When the couple lost a child, Justine wrote, Elon allegedly said her grieving was "emotionally manipulative." The exes have five children together, and in her letter, Justine claimed she co-parents with Elon through his assistant.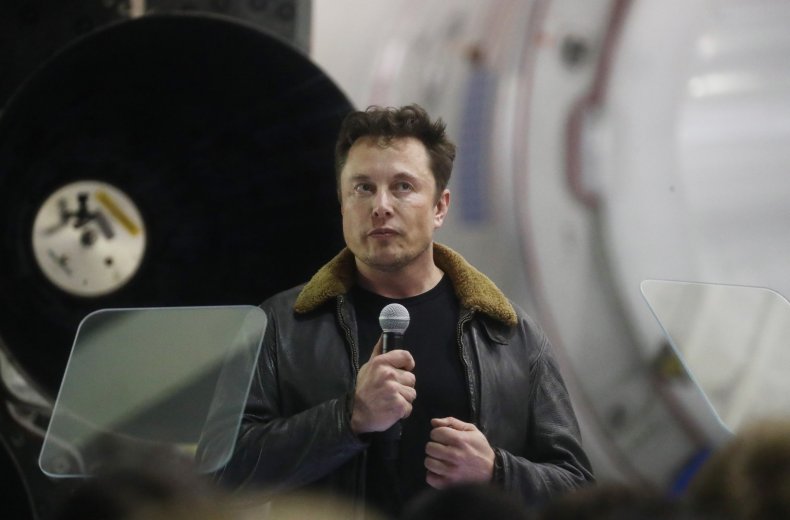 Past her 2010 letter, Justine has not commented on Elon. The CEO has been subject to public criticism in 2018. When a Thai soccer team was stranded in a cave in July, Elon designed a capsule to rescue the children safely. Elon criticized a professional diver who worked to rescue the children, Vern Unsworth, by calling the diver a "pedo" in a now-deleted tweet.
Priorly to Elon's statement, Unsworth claimed Elon's own invention was a publicity stunt and would not have worked to extract the children safely. Newsweek reached out to Justine for a comment on the statement, though she never responded.
Elon said this year has tested him in a conversation with the New York Times in August. "This past year has been the most difficult and painful year of my career," he said. "It was excruciating." He announced in August he planned to make Tesla a privately traded company. Later, he changed his mind and the company's stock dropped.
Justine Musk is 'Proud' of Elon Musk For Documentary That Shows Women Who 'Survived Horrific Violence' | Culture