#JustTookADNATest Is Trending As Lizzo Offers Actual Confidence Quiz
Lizzo's viral hit song "Truth Hurts" that begins with the catchy line, "I just took a DNA test turns out I'm 100 percent that b****" is 2019's anthem about being confident, fully yourself, and not caring what others may think of you. On Wednesday, just after Lizzo performed the song in a highly anticipated and praised performance at the VMAs on Monday, #JustTookADNATest was all over Twitter.
Lizzo — whose real name is Melissa Jefferson — tweeted on Wednesday, "#JustTookADNATest turns out...I'm 100% that b****! What percent are you??" with a link to an actual test (powered by Spotify). The test makes you take a photo of yourself, and then answer various questions like, "How do you feel about relationships?" and, "You just got your hair shampooed and pressed, what do you want next?" (Possible answers are, "hair toss and check your nails," "facetime your ex," "take selfies then go cry," or "go to the club.")
Shortly after she posted this, fans took her "DNA Test" and began posting their results.
Before the hashtag even popularized, even Hilary Clinton showed her love for the pop song and its message:
Lizzo made huge waves at the VMAs on Monday with a highly memorable performance. With an inflatable butt as background, Lizzo ripped off a trenchcoat to reveal and iconic yellow bodysuit. She performed "Truth Hurts" and another hit, "Good as Hell."
Despite the fact that it was released in 2017, Lizzo's breakout hit "Truth Hurts" may be eligible for a nod at the 2020 Grammys. The song has reached a high of number four on the Billboard Hot 100 charts this year and has been certified platinum.
As Billboard pointed out earlier this month, the track is up for consideration because it was never submitted when it was initially released two years ago, and it also appears on the deluxe edition of her recent album Cuz I Love You, which was released during the Grammy eligibility period (October 1, 2018 to August 31, 2019).
The "Juice" singer is known for her sex-positive, body-positive, and self-love practices singing with the affirmation: "If I'm shinin', everybody gonna shine."
According to an interview with The Cut back in February, Lizzo has been teaching herself to be "100 percent" OK with herself since she was Melissa Jefferson, a self-described dorky, overweight preteen.
Lizzo herself has been trending as of late, whether performing and twerking on stage with Janelle Monae at Coachella (which she dubbed #ASSCHELLA), or appearing with rhinestoned hair as a guest judge on season 10 of RuPaul's Drag Race.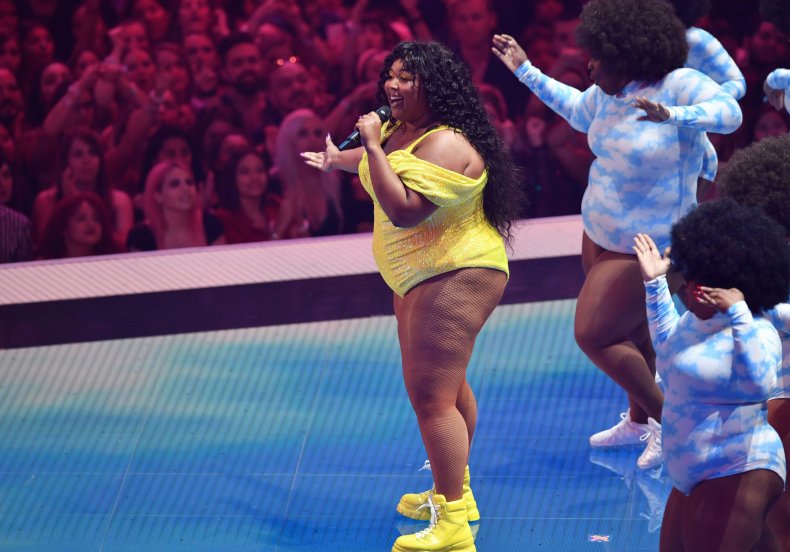 Melissa Jefferson has paid her dues in the music industry — she has been making a name on Minneapolis's indie hip hop scene for years, founding groups such as The Chalice, Grrrl Prty, The Clerb, and Absynthe, and independently releasing two albums, 2013's Lizzobangers and 2015's Big Grrrl Small World, as a solo artist. She even worked with local Minneapolis icon Prince prior to his death, appearing on 2014's Plectrumelectrum.