Juul Announces Plan to Trim Business by $1 Billion, Starting With Marketing
Juul, the company known for making e-cigarettes that have been incredibly popular with youth, announced Tuesday that it would implement layoffs and cuts amounting to $1 billion, according to CNN.
As part of its cost-saving venture, the company plans on cutting 650 staff positions, or about 16 percent of its total workforce, CNN reported.
That figure is 30 percent higher than the 500 positions Juul announced it would cut in October. At that time, Juul CEO K.C. Crosthwaite also announced that four executive positions—chief marketing officer, chief financial officer, chief administrative officer and senior vice president of advanced technologies—would also be eliminated.
"The company's future advertising efforts will focus on direct marketing," according to CNN. That strategy enables companies to communicate directly to a consumer mail, email and texting rather than through advertising, according to Investopedia. As such, Juul will continue to not advertise its products online, in print or on television, even if such advertising would possibly increase revenue in the long run.
"As the vapor category undergoes a necessary reset, this reorganization will help Juul Labs focus on reducing underage use, investing in scientific research, and creating new technologies while earning a license to operate in the U.S. and around the world," Crosthwaite said.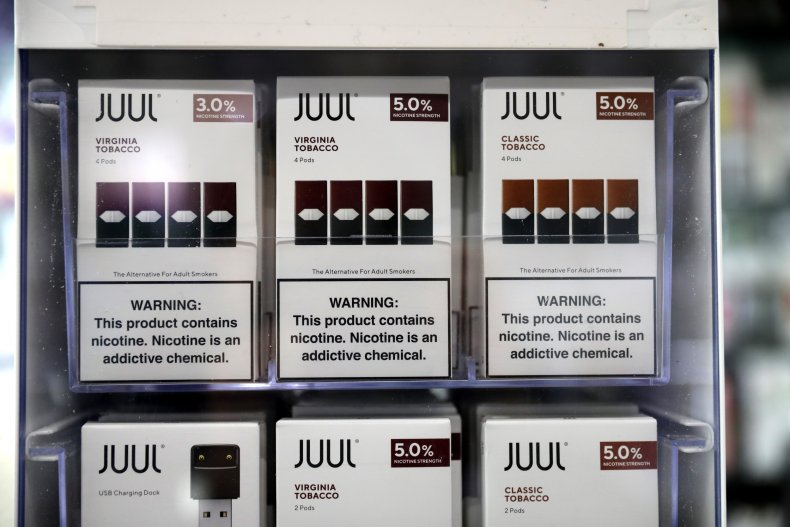 Juul was forced to make cuts to save money as public trust in the company and the safety of its products were walloped by findings that indicated that the e-cigarettes could cause lung issues that were potentially lethal. The number of injuries suffered that were caused by vaping reached 2,000 in November, according to CNN.
Further, the company has long been scrutinized by the federal government, which alleges that Juul did not tell the "whole truth" about its marketing to teenagers, according to TechCrunch. TechCrunch also reported on a lawsuit levied against Juul in October—the same day it announced the 500 layoffs—which alleged that the company knowingly shipped about a million of its pods containing faulty e-liquid to retailers, without ever informing buyers of the danger. The suit was brought by former Juul executive, Siddharth Breja, who said he was fired for expressing concern about the contaminated pods. Juul has denied both the allegations about the contaminated pods and the circumstances of Breja's firing.
In August, e-cigarette companies, including Juul, were given until March 2020 to submit applications to the Food and Drug Administration for approval to have their products on the market, according to previous reporting by Newsweek. "E-cigarettes were able to enter the U.S. market without government approval until 2016, when the FDA announced it was extending its regulatory jurisdiction over tobacco products to e-cigs and vape pens," according to a Newsweek article from August.