Juul to Launch a Bluetooth-Locked Vape to Detect Underage Smokers in International Markets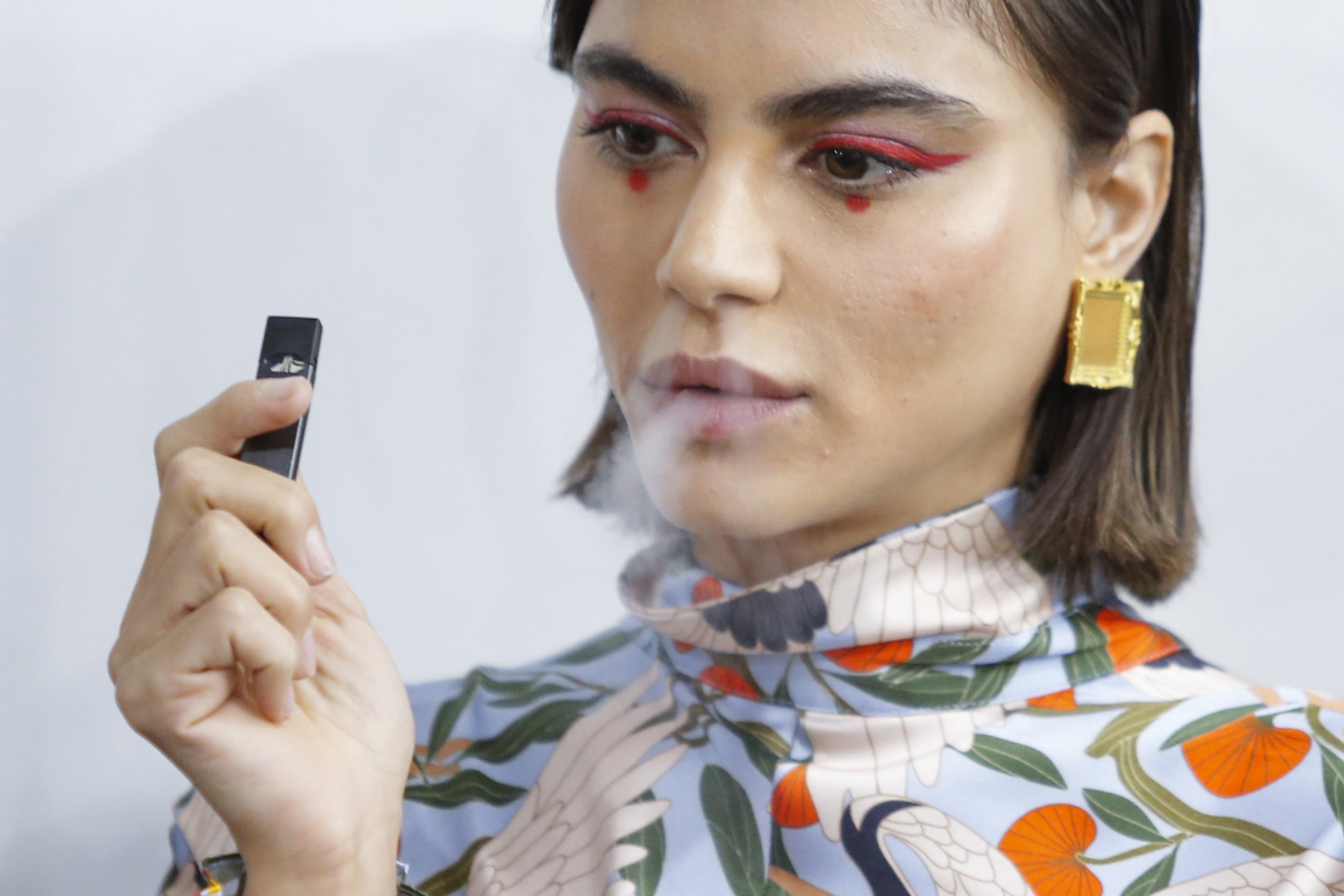 Vape titan Juul said the company will launch a Bluetooth-linked vape in some Western European countries and Israel to bar student smokers.
The redesigned Juul, initially designed to track former smokers' nicotine intake, could verify a user's age to prevent minors from illegal inhalation, CEO Kevin Burns said. The company has been criticized by health and school officials who claim it promotes addiction among the 15 to 24 year olds who make up the bulk of its demographic.
The company also shelved plans to release 55 new flavors to mitigate the backlash that it markets the device to underage users, Bloomberg reported. Juul detractors often criticize the flavors, like cool mint and mango, for appealing to a younger demographic but discreetly packing the same wallop of nicotine—currently 5 percent per Juul pod—as a pack or two of cigarettes.
"We're not a lifestyle brand, we're a functional product," Burns told Bloomberg. "We don't want the product to seem cool."
A source told the magazine the new vape would lock when it detects "geofences" around schools, set up to deter in-class smoking. It quickly gained notoriety among students, particularly the wealthy and white, for its subtle, lightweight design that mimics a USB drive and quick-dissolving smoke clouds, and schools have struggled to regulate its classroom use. But the Juul's coolness underlies its problem: more than 60 percent of Juul users ages 15 to 24 didn't know the product contained nicotine.
More than 2.1 million young people smoked e-cigarettes in 2017, the Food and Drug Administration reported, a market that Juul dominates with more than 70 percent market share.
The FDA gained the authority to regulate the e-cigarettes in 2016, just one year after the Juul launched, which effectively blocked future Juul designs like its Bluetooth-linked vape, from sale in the U.S.
Its ubiquity has made Juul Labs the target of a slew of lawsuits that allege the company surreptitiously markets to underage users and promotes addiction. A plaintiff in one class action suit, a San Diego mother, told the Washington Post her teenage son was "hysterical" when he lost what she thought was a flash drive.
FDA commissioner Scott Gottlieb spearheaded a crusade against e-cigarettes and Juul specifically in April, cracking down on vape shops and convenience stores like 7-Eleven in April to prevent underage sales. Though the products don't contain carcinogenic tobacco, the nicotine can "rewire" adolescents' brains to fall prey to future addiction, he said in a June statement.
"E-cigarettes may present an important opportunity for adult smokers to transition off combustible tobacco products...but these public health opportunities are put at risk if all we do is hook another generation of kids on nicotine and tobacco products through alternatives like e-cigarettes," Gottlieb said.
E-cigarette use is legal for those 18 and up, but the brain isn't considered fully developed until around age 25, heightening its vulnerability to potentially harmful substances, neuroscientist Sandra Aamodt told NPR. Beyond its highly addictive propensity, nicotine can promote attention deficits and depression in developing minds.
The company said it plans to release lower-nicotine Juul pods but doesn't currently offer nicotine-free options.