Are Juul, Altria Committed to Stopping Teen Vape Use? FDA Commissioner Wants Second Meeting with E-Cig Leaders to Be Sure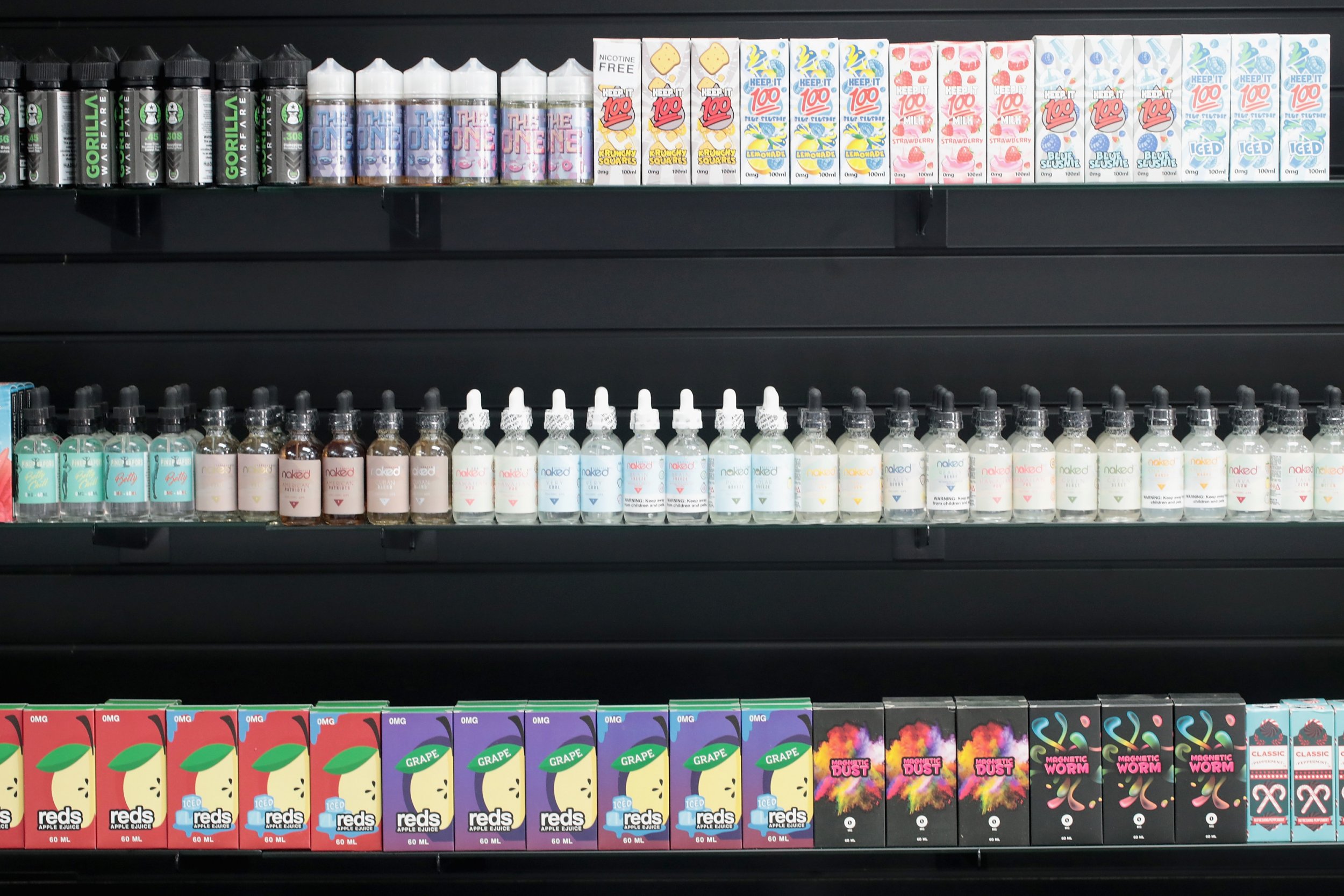 He's not blowing smoke.
Food and Drug Administration Commissioner Scott Gottlieb wrote two separate no-mess letters to the CEOs of e-cigarette juggernaut Juul and Altria (which changed its name from Phillip Morris back in 2001) demanding face time to make sure teens are spared tobacco addiction through the gateway of e-cigarettes.
In two separate but identically worded letters composed on Wednesday, Gottlieb expressed his demand for a second meeting so that he can remind the CEOs of false promises made to the agency last October where JUUL Labs (which Altria acquired a 35 percent stake in) presented senior FDA leadership with an "Action Plan" to take steps to curb "the mounting epidemic of youth addiction to tobacco products," reads the letter to both Altria and JUUL Labs.
Apparently little has been done since the sit-down and after JUUL CEO Kevin Burns's and Altria's Howard A. Willard III's "representations made" to take steps in that meeting to specifically "stop marketing e-cigarettes and to address the crisis of youth use of e-cigarettes," Gottlieb's letter reads.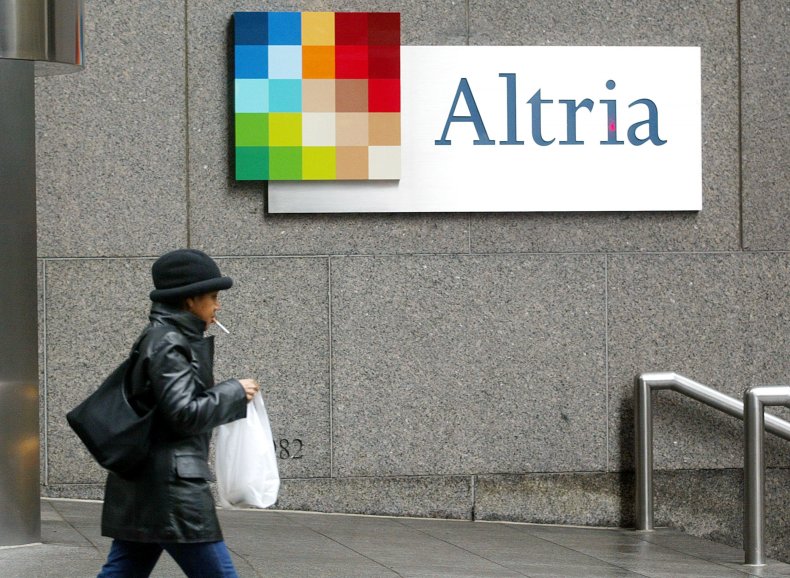 In fact, Gottlieb contends the opposite has resulted since Altria invested $13 billion in JUUL back in December: "Many of JUUL's public statements seem inconsistent with its previous representations to the FDA," the letters states.
And therefore Gottlieb wants a second meeting.
"My office will contact you to arrange a meeting to discuss these issues," he concluded in the letter.
Already, the FDA is shelving the lion's share of flavored e-cigarettes at stores where there is an age limit. This move follows a ban on menthol and flavored cigarettes to be put in place in a year so that the FDA can properly review them.
"These increases [in teen consumers] must stop," according to a statement issued by Gottlieb and first reported by CNBC. "And the bottom line is this: I will not allow a generation of children to become addicted to nicotine through e-cigarettes."
Last year, in a September 12 letter leading up to the meeting, Gottlieb sent Burns a letter demanding a "detailed plan" with "specific timeframes to address and mitigate widespread use by minors."
Gottlieb prefaced his demands with a reminder of the 2009 Family Smoking Prevention and Tobacco Control Act, or TCA. Congress warned at the time of an "overwhelming majority of Americans who use tobacco products begin using such products while they are minors and become addicted to the nicotine in those products before reaching the age of 18" and that "the use of tobacco products by the Nation's children is a pediatric disease of considerable proportions that results in new generations of tobacco-dependent children and adults."
The agency head expressed his concerns that e-cigarette companies "such as JUUL" are failing at holding up their end of the TCA and the "concerns regarding flavored tobacco products' appeal to youth."
Youth, Gottlieb noted in his letter "are especially vulnerable to the addictive effects of nicotine because their brains are still developing."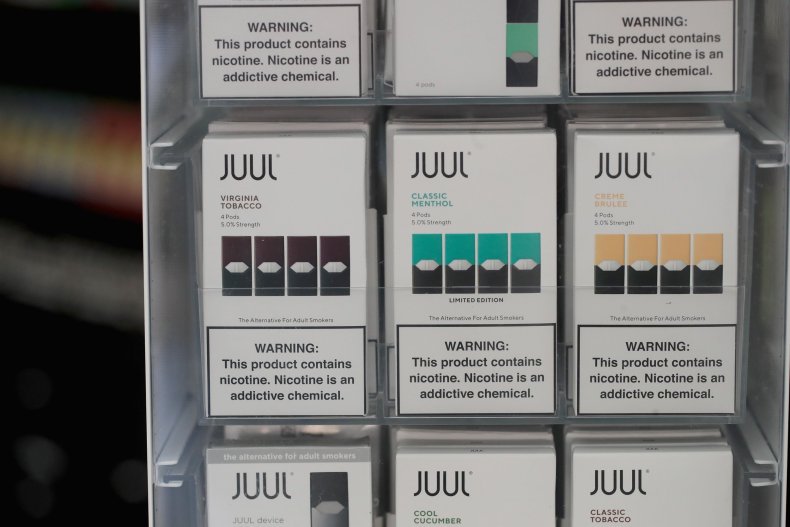 Being that tobacco use begins during adolescence, Gottlieb considers actions to prevent youth from "the potential lifetime of nicotine addiction" to be "critical."
Also, Gottlieb laid out the bones of that plan, including forbidding establishments to sell tobacco if they have been fined for illegally selling to minors within a year, beefing up checks on retailers, better reporting to FDA of the specific establishments that break the law by selling to minors, nixing online sales of tobacco products, and, perhaps most critical, "revising your current marketing practices to help prevent use by minors."
There was an urgency in the letters to the CEOs, citing the belief by Gottlieb that "these youth patterns of use" are unlikely to abate "in the near term, and they certainly do not appear to be reversing."
He called on the fact that both companies producing tobacco products are still expected to conduct themselves as good stewards.
"Manufacturers have an independent responsibility to take action to address the epidemic of youth use of their products," wrote Gottlieb.
According to CNBC, Altria has already pulled its MarkTen pod-based items from the market and confirmed it will abide by the FDA's demand to stop the sale of all flavors save for menthol or "cig-a-like" tobacco products until they pass a review.
And in a November blog post, JUUL's CEO Burns wrote, "We must prevent youth access."
He confirmed the company put the stops on taking any more orders for its mango, fruit, Creme and cucumber pods. Burns stressed the company already doesn't sell Gummy Bear or Cotton Candy vape flavors, adding that they are "clearly targeted to kids."
Burns also stated in the post that JUUL was putting in place a "two-factor authentication" to verify a user's identity and age.
Another critical action Burns trumpeted was JUUL's decision to get out of pumping its products over social media.
"We have decided to shut down our U.S.-based social media accounts on Facebook and Instagram," he wrote in the blog post, adding that the company upped the YouTube subscriptions to "21+" and never used SnapChat. He wrote that its Twitter feed would be confined only to "non-promotional communications only."
"By deterring social media promotion of the JUUL system by exiting our accounts, we can better prevent teens and non-smokers from ever becoming interested in the device."