Juvenile Carjackings Continue to Increase in DC With 3 More Teens Arrested
The Metropolitan Police Department's (MPD) Carjacking Task Force in Washington, D.C., on Sunday announced its latest arrests for armed carjacking, armed robbery and unauthorized use of a vehicle.
Three unnamed teenagers arrested represent the latest in a string of increased juvenile carjackings in the city.
MPD said males ages 13, 15 and 17 were arrested on Saturday. The 15-year-old was charged with two counts of armed carjacking and two counts of unauthorized use of a vehicle. The other two have yet to be charged, but police said both were arrested for alleged armed carjacking. The 17-year-old is also accused of armed robbery. Police said the cases are under investigation.
The city has already seen a 24 percent increase in motor vehicle theft this year over last, according to MPD, with more than 2,000 cases already reported. Last year's numbers were troubling, as well, so to deal with the increase, MPD created a carjacking task force in February.
"Washington, DC, along with other major cities around the nation, are experiencing an increase in carjackings, auto thefts, and unauthorized use of vehicle offenses in communities," police said in an official release in February announcing the creation of the task force. "As a way to combat these crimes, MPD assigned a dedicated group of detectives to this task force with the primary responsibility of addressing and reducing these crimes.
"MPD is the lead law enforcement agency of the task force, with assistance from federal law enforcement including the FBI and ATF Washington Field Offices and the US Attorney's Office."
The task force was responsible for the juvenile arrests made Saturday.
Officers with the task force haven't just seen an increase in carjackings but an increase in juvenile suspects, as well.
In March, two teens made national headlines for their involvement in the carjacking and death of 66-year-old Uber driver Mohammed Anwar. The two pleaded guilty to second-degree murder in June.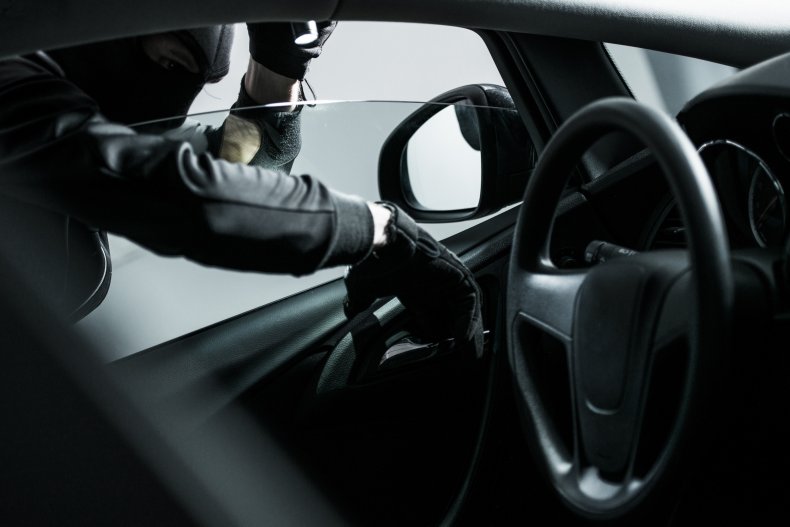 Also in March, two 13-year-old boys and a 12-year-old boy were accused of multiple carjackings in the district, NBC Washington reported.
According to data obtained by the publication, 60 juveniles in D.C. were arrested for carjacking in 2020, an increase from the 24 arrested in 2019. In July, 7News reported that 55 juveniles have been arrested in D.C. this year in connection to carjacking investigations.
Sgt. Robert Grims, an officer with the task force, told NBC Washington that he finds the increase in juvenile suspects "troubling."
Jay Brown, an activist in the D.C. community, told the publication that to reverse the trend, police need to get to the root of the problem.
"The COVID-19 epidemic that has led to even more poverty in our community and even more desperation, and we have a lot of juveniles that are isolated," Brown said. "You know, a lot of these young people that are out here right now, they were living with their grandparents. Their grandparents died. Who do they go to? Where do they go?"
He believes the best solution to solve the problem and end the violence is through dialogue with the teens.
"The only way that we're going to find out what's going on is if we engage each other, we listen to each other and we walk with each other," he told NBC.
Newsweek reached out to MPD for comment.