Juvenile Delhi Bus Gang-Rapist Released After Three Years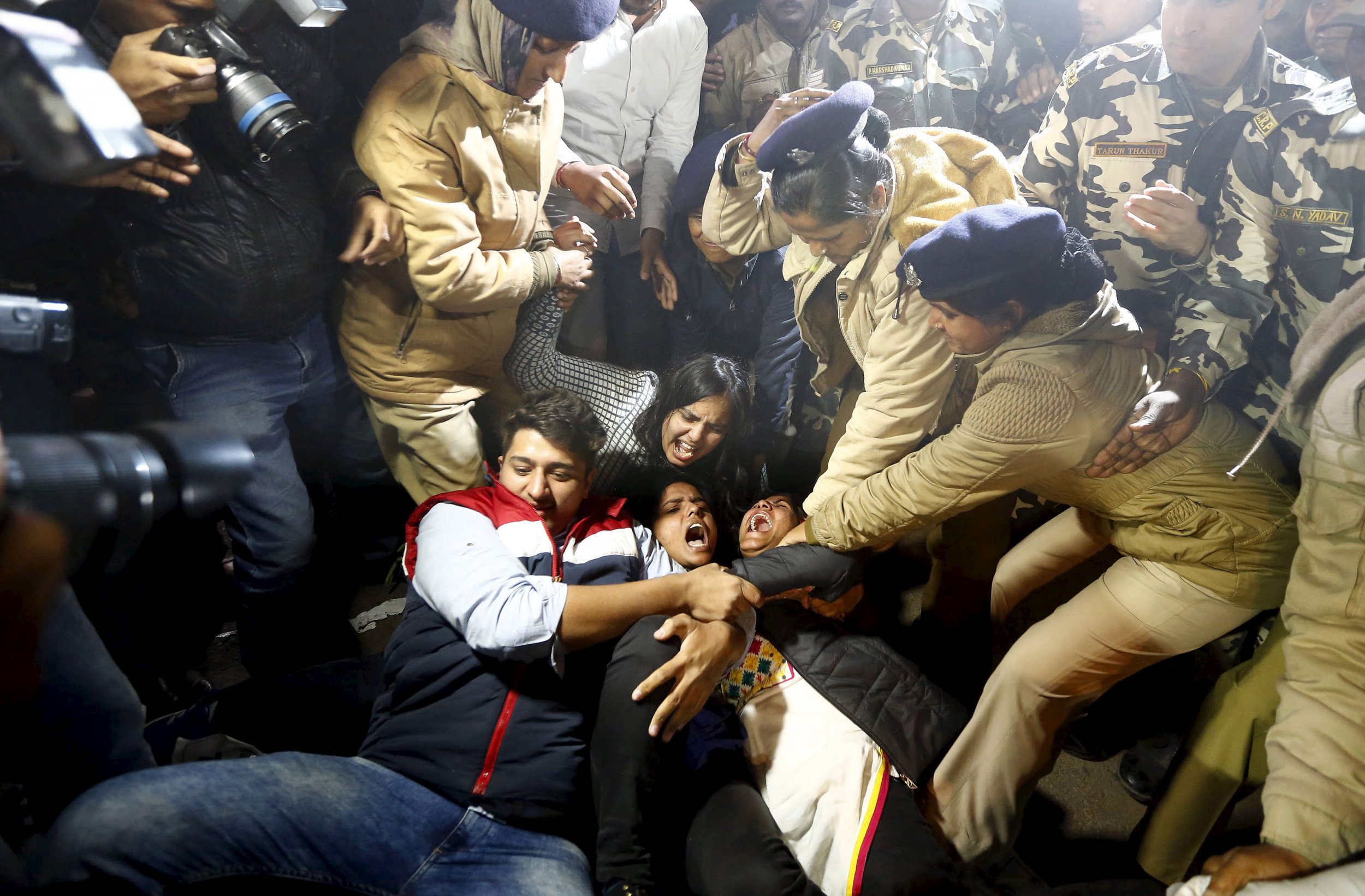 One of the men convicted of raping and murdering a female student on a Delhi bus in 2012 has been released after serving three years in prison.
The man, who cannot be named because he was 17-years-old and a minor when the crime was committed, served three years in a reform facility, the maximum detention time for a minor. On Monday, the Indian Supreme Court rejected appeals to extend sentence, the BBC reports.
The case, which saw Jyoti Singh, a 23-year-old physiotherapy student, brutally attacked, raped and mutilated by six men on a bus, sparked international outcry and highlighted the dangers women in India face while traveling alone and on public transportation. In addition to the recently released man, five adults were convicted of her death, but one died in prison. They were sentenced to death and are appealing their sentences.
While the Supreme Court said it shared the public's concern over the man's release, it added that "our hands are tied by the existing law." Several Indian lawmakers tried to bar the release of the man, whose freeing from the center was met with protests and calls to amend the Indian legal system to allow 16-year-olds be tried as adults in serious crimes.
"There has to be clear legislative sanction to extend the detention period beyond three years," the court said.
Now freed from detention, the man is currently living in housing provided by a charity out of concerns for his safety. He will be there for two years, according to the BBC. The Los Angeles Times reports that he will be given the equivalent of $150 and a sewing machine as part of his rehabilitation, allowing him to set-up a tailoring outfit.
"I knew this would happen, I am not surprised. All courts have given up. What's there in having any hope?" Asha Devi, Jyoti Singh's mother, said on Monday. Devi appeared in India's Daughter , a film about the case that was released earlier this year.
"Now all the people below 18 years of age have been given a certificate to commit rape," said Devi.
Cases of sexual assault and rape continue to be tried in India. A male Uber India driver was convicted last month of raping a female passenger and sentenced to life in prison.