Juvenile Justice Reform Deserves Time on the Democratic Debate Stage | Opinion
The third Democratic presidential debate is scheduled for Thursday, but criminal justice reform—specifically policy that transforms our youth justice system—still isn't getting enough play on the main stage.
For the past few months, we've heard politicians rightfully lament the separation of families and call for an end to putting children in cages. We've heard them advocate against the over-policing of black and brown communities. And nearly every candidate has repeatedly said our tax dollars should be responsibly invested in important programs like health care, infrastructure and education. Each of these issues is an integral part of the 2020 presidential conversation, but what many Americans may not realize is the indisputable link between them and what's happening every day in our broken youth justice system.
Americans may not realize that family separation is nothing new for the roughly 50,000 young people locked up in the juvenile justice system. Taking children far away from their families and isolating them in hostile environments has been common practice in the juvenile justice system for more than a century.
Over-policing is feeding the school-to-prison pipeline and disproportionately impacting young people of color. Kids of color have the same rates of delinquent behavior as white youth, but they are punished more severely than their white counterparts at each step of the way. In fact, black youth are five times more likely to be locked up than their white peers. And while our juvenile justice system has seen reforms over the past decade and a more than 50 percent decrease in the number of young people locked up, those reforms have not equally reached youth of color.
Tax dollars are being spent not to educate young people but to lock up children in ineffective and often abusive youth prisons. Across the country, states spend an estimated $5 billion per year incarcerating youth, despite the ample evidence that shows youth prisons do nothing to make us safer and community-based alternatives are much more effective.
With leading candidates like Vice President Joe Biden, Senator Bernie Sanders and Senator Elizabeth Warren adopting policies that will help protect young people and change our justice system, we've reached an integral moment to highlight what our federal government should do to support the end of youth incarceration.
With strong leadership at the federal level, we can do more for the youth in our communities and finally end youth incarceration. And while many of the most prevalent issues on the debate stage are contentious, there's widespread support for reforming our youth justice system. According to a national poll by GBA Strategies, Americans overwhelmingly support a shift away from our justice system's reliance on youth prisons and instead support serving youth through community-based care.
We know what needs to happen to make this change. Federal incentives to shift resources away from incarceration and full funding for the recently reauthorized Juvenile Justice and Delinquency Prevention Act is essential to rehabilitating our young people and will help accelerate the pace of reform. It will also allow states to adopt more progressive reforms and prioritize healing over punishment.
New York has successfully shown how accountability and healing are possible without youth prisons. Under the Close to Home initiative, representatives from city agencies—including probation, the court system, child welfare and education—partnered with community organizations and advocated to plan and create a locally operated continuum of community responses instead of sending New York City youth to state-run youth prisons. As a result, youth incarceration in New York City plummeted by 68 percent, and youth arrests dropped by 52 percent. This is the same kind of policy and approach that can be adopted across the country.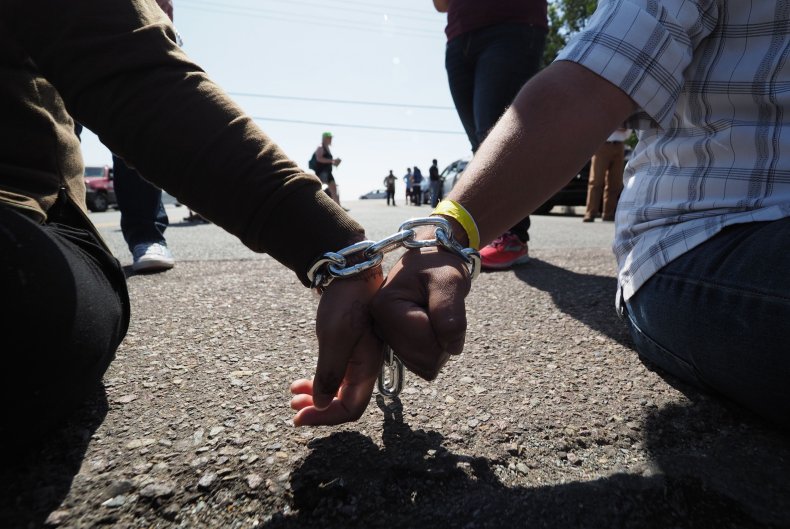 By investing in young people, we are demonstrating that we truly recognize young people as our future. Right now, the system is further traumatizing young people and making it harder for them to re-enter society. By ending youth incarceration and closing youth prisons, we can free up funds to invest in important community alternatives like intensive mentoring and counseling, mental health services and job training programs.
It's time for presidential candidates—no matter their party affiliation—to take a leading role in creating a better juvenile justice system. By elevating this issue to the main stage, presidential candidates will help elected officials at every level, from governors to state legislators to city council members, recognize the need for a fairer, more just system.
Liz Ryan is the president and CEO of Youth First.
The views expressed in this article are the writer's own.