Juvenile Suspect Arrested in Death of 10-Year Old Lily Peters: Police
A juvenile suspect has been arrested in the death of 10-year-old Iliana "Lily" Peters, police said.
Chippewa Falls Police Chief Matthew Kelm said the arrest was made in the City of Chippewa Falls, Wisconsin, on Tuesday evening, a day after Peters' body was found near a walking trail. She was reported missing Sunday evening after not returning from a visit to her aunt's house.
Kelm said the juvenile suspect was not a stranger to Peters, according to the Milwaukee Journal Sentinel. Kelm added that he believes there is no longer any danger to the public. No other details about the suspect have been released, including how Peters knew the juvenile.
Police executed a search warrant along the 400 block of North Grove Street, Kelm said, on the same block as the home of Peters' aunt and where Peters was last seen. Police have not said if Peters is related to the juvenile suspect or where the suspect was arrested.
"While nothing will bring Lily Peters back or change what happened, we are very grateful to be able to deliver this news for the family and for the community," Kelm said at a press conference Tuesday.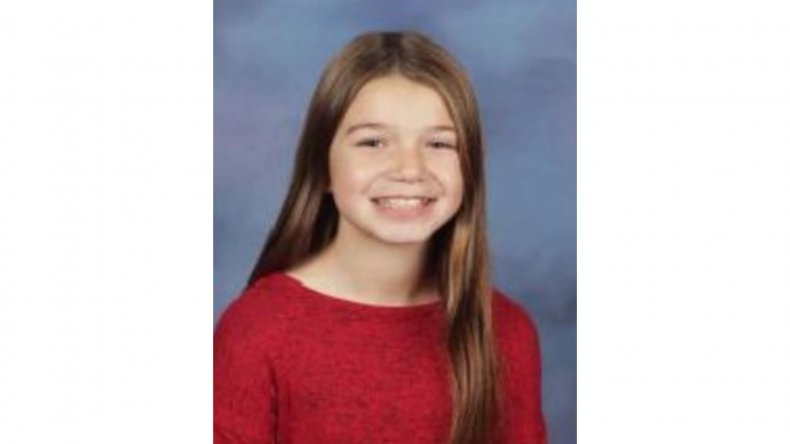 The police chief said the department received more than 200 tips, which Kelm said were "critical" to the investigation.
Peters' father reported Lily missing Sunday evening after she hadn't returned home from her aunt's house. Police said a bicycle believed to be hers was found late Sunday night in the woods near a walking trail not far from her aunt's home. Her body was found about 9 a.m. Monday in a wooded area near the trail, according to police.
More than 70 officers from 20 different agencies have assisted with the investigation since Chippewa Falls police first received the call from Peters' father, Kelm said.
"Our thoughts continue to be with the family throughout this terrible time, Kelm said. "We ask that everyone keep them in your thoughts while respecting their privacy as they grieve."
The Chippewa County Coroner's Office removed Peters' body from the crime scene. An official autopsy report is pending.
"The people of our community are honest, hardworking and kind-hearted," Kelm said. "It's almost impossible to believe that something this horrific could happen in our city. An event like this threatens our sense of security. However, I believe we will come together as a community to overcome this fear."
Anyone with additional information is encouraged to contact the Chippewa tips line at 1-800-263-5906 through Wednesday afternoon.
Newsweek reached out to the Chippewa Falls Police Department for comment.