Juveniles Charged With Attempted Murder After Shooting Teens at High School Basketball Game
Two juvenile suspects were arrested on Friday and charged for a shooting at a high school basketball game.
The shooting occurred on Wednesday night at Catawba College in Salisbury, North Carolina. The venue had been hosting a tournament featuring high school teams from across Rowan County. The shooting broke out at 8:10 p.m., around halftime during a game between West Rowan and North Rowan.
According to police, the incident began with a physical altercation between the two suspects near a concession stand in the lobby. Once the shooting broke out, two teens in attendance, ages 13 and 14, were hit and sustained non-life-threatening injuries. The two victims were struck in the leg and forearm, respectively.
Neither victim had been involved in the altercation, and no other injuries were reported. All children at the event were accounted for once the area was cleared out. The school was put under a shelter-in-place order while authorities investigated, and further games in the tournament were canceled. Roughly 400 people were reported to be in attendance at the game.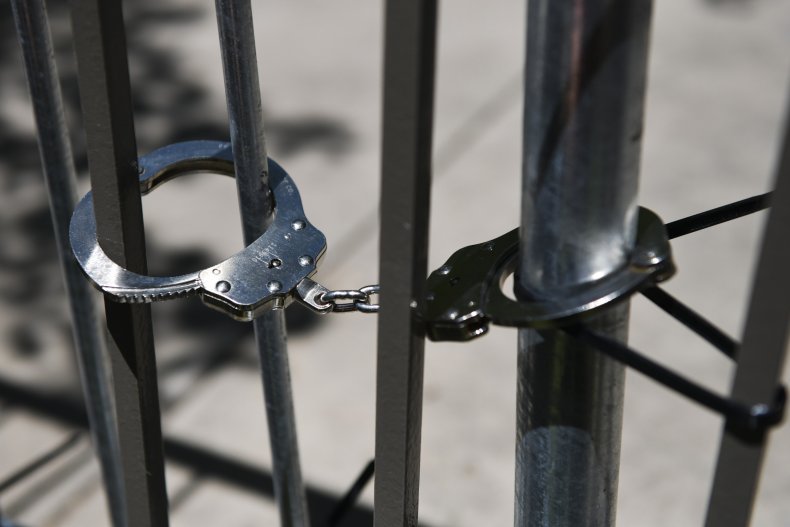 "Everybody ran into the gym and stampeded each other," radio announcer Zach Tucker told local station WBTV. "We did the best that we could to just hide and just ride things out."
Following an investigation into the incident, police were able to identify two juvenile suspects and obtain secure custody orders for their arrests. They are currently being held at Stonewall Jackson Youth Development Center in Concord, North Carolina.
Due to their age, details about the suspects' identities have not been released to the public. Both are now charged with attempted murder, with more criminal charges potentially on the way.
"We take the safety of our children very seriously, and we will continue working with law enforcement to do what is necessary to keep our students and staff safe," Rowan-Salisbury Schools said in a statement about the incident. "Thank you for your patience as there are still many unanswered questions regarding this matter until law enforcement completes their investigation."
"It is clearly a senseless act to be firing, particularly in the atmosphere those shots were fired in at some young people," Salisbury Police Chief Jerry Stokes said in the aftermath of the shooting, before the suspects were arrested. "These are underage kids attending a basketball game for their high school and it was completely unnecessary. We are going to do our best to determine who the shooter is and hold them accountable."
Newsweek reached out to the Salisbury Police Department for a comment on this story but did not hear back before publishing.