K-9 Ignores Commands and Viciously Attacks Woman Taking Out Her Trash, Body Camera Video Shows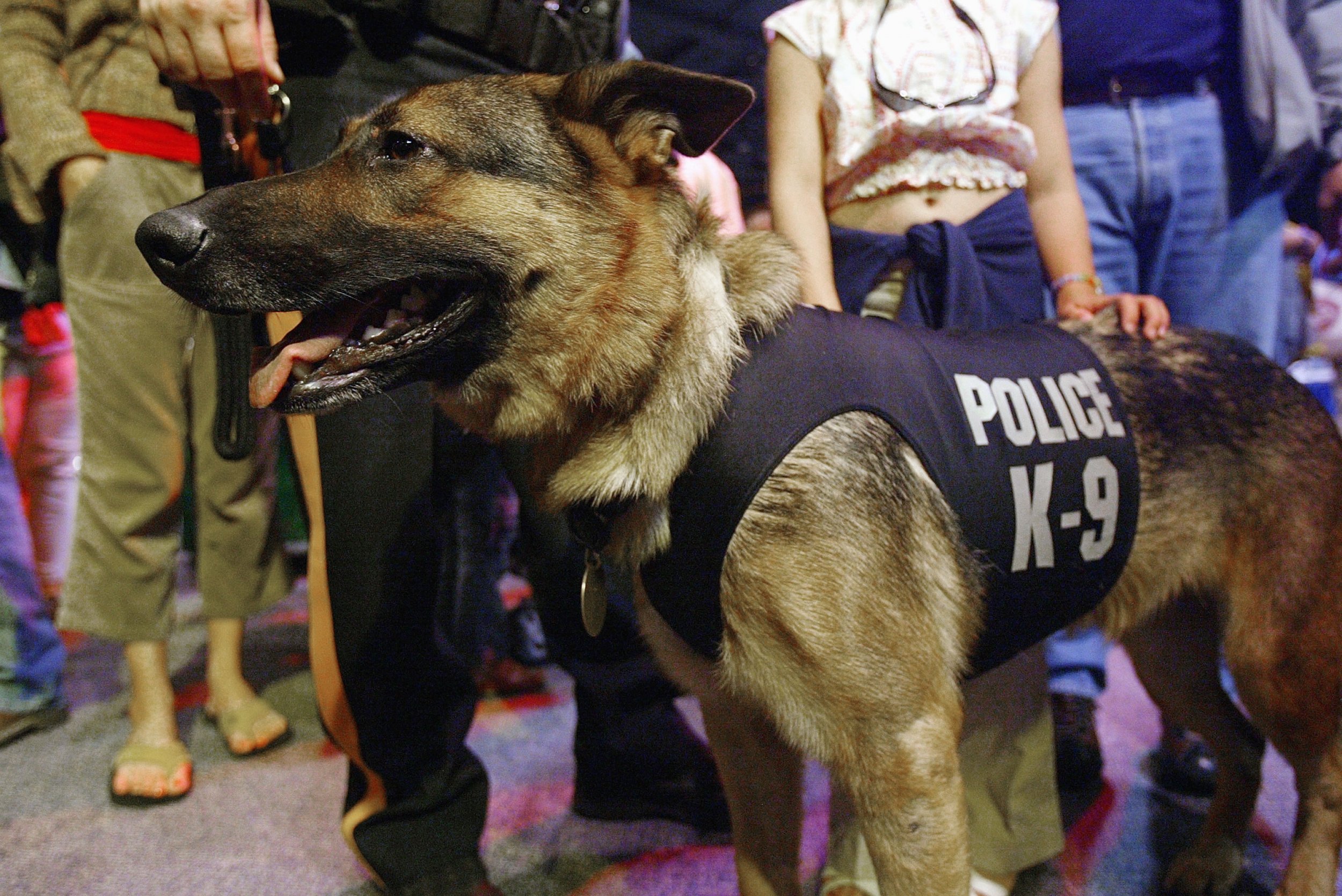 A Minnesota woman wailed in pain as a police K-9 ignored calls by his officer to release the woman's arm in body camera footage released Thursday.
On September 23, St. Paul police officers were on the hunt for two male robbery suspects when the dog attacked Desiree Collins, who was taking her trash to a dumpster. She is now suing one of the officers on the scene, Thaddeus Schmidt.
In the video footage, Collins sits on the ground screaming in pain as the 5-year-old German shepherd named Gabe has her right arm clamped in its mouth. The St. Paul officers issued 10 release commands to the dog, and one officer used an electric shock collar to get the dog to stop.
But the dog would not let go until the officer, Schmidt, physically forced him to stop biting down on Collins's arm. The lawsuit claims that the officer in the video was pulling Collins away from the dog, which per "Gabe's training, their actions only caused Gabe to exert more bite pressure and pull her arm harder in his direction on the bite."
The dog first bit Collins's leg, knocking her off her feet, before it clamped down on her arm.
The attack lasted about 30 seconds, according to the lawsuit. After, Collins asked, "What did I do?"
"Just at the wrong place at the wrong time, ma'am," one officer told Collins.
Collins is suing for damages and demanding that changes be made to the training for St. Paul police K-9 dogs.
St. Paul Police Chief Todd Axtell said he was heartbroken by the footage.
"What happened to Ms. Collins was a terrible accident that should not have occurred," he said in a statement. "I am sorry it happened and that she was injured. As a department, we wish we could go back and do things differently."
Schmidt received a one-day suspension for failing to announce the dog's presence and for not keeping a close eye on the dog, according to the Star Tribune.
After the attack, Collins was left with a bite mark on her leg and several bites to her arm. Collins, who had her left hand amputated as a child, could not take care of her own dressings on her right arm from the dog attack.
"No reasonable officer would have believed that a warning given at this location, sheltered by homes and trees, and at this time would have been effective to anyone outside his immediate vicinity, including people more than a block away on the opposite side of the residential area, like Collins," the suit said.
Another St. Paul K-9 dog bit a woman in her backyard in 2013. The department settled with the woman for $20,000 in 2016, according to the Star Tribune.